Uncover the 7 best AI email marketing service providers of 2023. Discover the potential of AI in revolutionizing your email marketing strategies.
Discovering the best AI email marketing service is essential for optimizing your customer outreach and engagement. With options like predictive personalization, automated segmentation, and behavioral-triggered emails, the right AI email marketing service can make all the difference in your digital marketing strategy.
In this comprehensive guide, I've evaluated and ranked the top 7 AI email marketing service providers, including my top 4 recommendations, so you can make an informed decision and find the perfect fit.
Active Campaign: A feature-rich platform that uses AI to supercharge your email marketing with powerful automation and customer relationship management.
Constant Contact: An easy-to-use service offering robust AI-powered email marketing tools to help you build solid and lasting relationships with your customers.
Brevo: A comprehensive AI-driven email marketing solution known for its robust automation and personalization capabilities, aiding you in targeting the right audience effectively.
ConvertKit: A simple yet potent tool that leverages AI to provide bloggers and creators with intuitive ways to manage and optimize their email marketing campaigns.
The rise of Artificial Intelligence (AI) has transformed our lives in many ways, especially with email marketing.
You see, like a well-made cup of coffee or a riveting book, there's just something about a finely crafted email marketing campaign that gets me buzzing. It's like witnessing a symphony, but we have subject lines and CTA buttons instead of violins and cellos.
And no, I'm not kidding. In fact, I'd wager that you're no stranger to the allure of a successful email marketing program. You're here, after all.
It's 2023, and let me tell you – the future of email marketing looks brighter than my cousin's neon 80s-themed birthday party. With AI coming into play, our existing email marketing programs are getting a much-needed facelift.
There are many different types of email marketing services, but the ones that work best for you will ultimately depend on your unique business needs and goals.
To help you find the answer, I've compiled this list of some of the best AI email marketing software available today. Each one has something different to offer, and some have more features than others.
Use this guide to help you decide which is best for your business!
Understanding AI Email Marketing Services
AI is a broad term that refers to any technology that can process information in ways that mimic human behavior. This can include chatbots, virtual assistants, and other software programs to help you complete tasks more efficiently.
In the case of email marketing, AI refers to software programs that help automate your campaigns by analyzing the data they collect and using this information to make decisions about what messages should be sent out next.
It's like someone has taken the chocolate of email marketing tools and the peanut butter of AI, and smooshed them together to create a treat so delightful, it's hard to resist.
To put it simply, AI email marketing services are like regular email marketing tools on a tech-infused energy drink. They're advanced systems that leverage the power of artificial intelligence to help you fine-tune your email marketing campaigns like never before.
But how does AI fit into this picture, you may wonder? Well, imagine having a personal assistant who could predict what your customers want, when they want it, and how they want it. That's what AI does. It analyses your customer data, learns their behavior and preferences, and allows you to send hyper-personalized emails, improving customer engagement like nobody's business.
The benefits? Oh, where do I start? From saving time with automation to improving open rates with personalized subject lines, AI email marketing tools have become the game-changer we didn't know we needed. They take the guesswork out of the equation and replace it with data-backed decisions. Now, who wouldn't love that?
So, now that we've set the stage let's unfold these top 7 best AI email marketing service options of 2023.
In-depth Reviews of the 7 Best AI Email Marketing Service Providers of 2023
Now that we've built a solid foundation on what AI email marketing services are, it's time for the real fun to begin.
We're about to plunge headfirst into the world of the 7 best AI email marketing services of 2023. We're standing at the edge of a pool filled with fascinating tools, ready to dive in. Let's do this!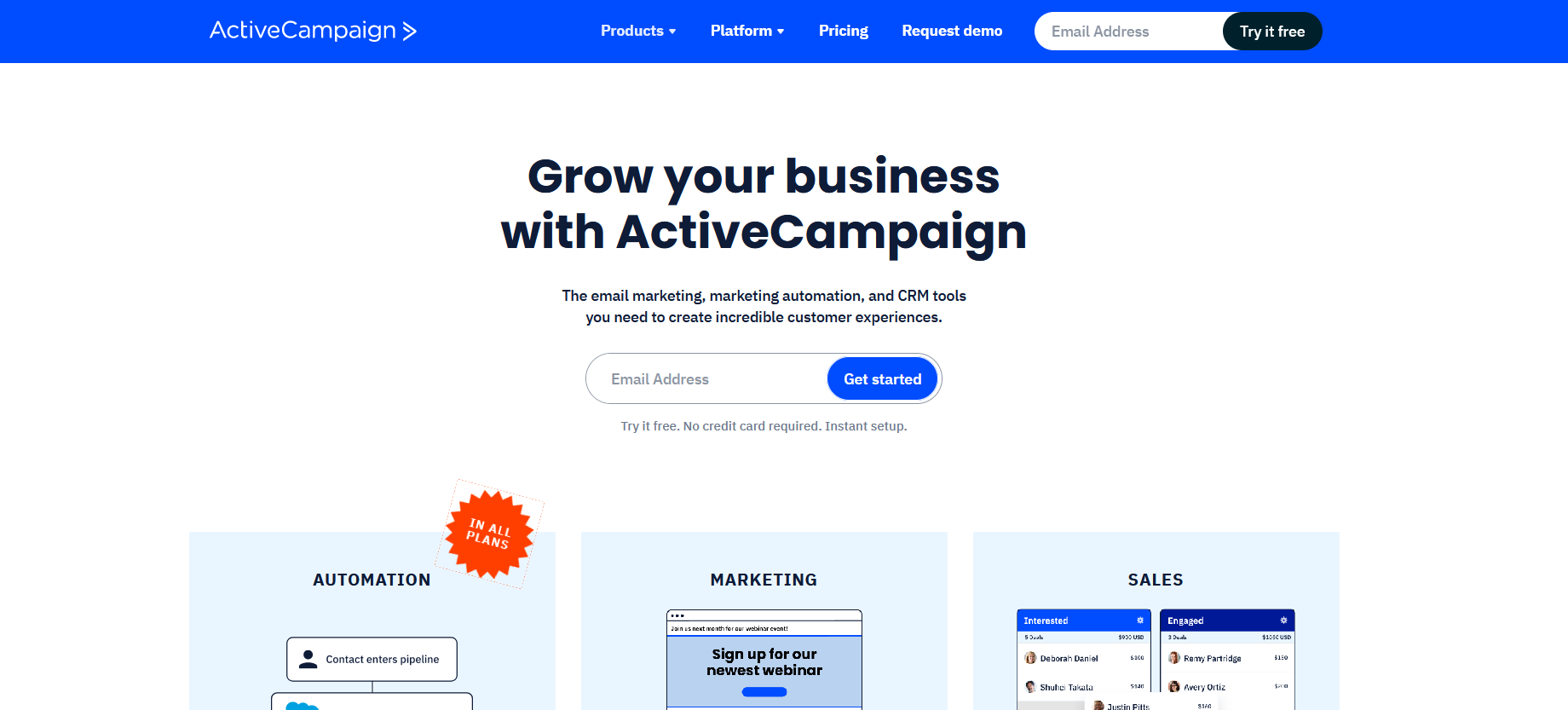 Active Campaign is one of the best AI email marketing services available today. It was founded in 2003 and has since grown to become a leader in the space.
Since its inception, it's been living up to its active name, consistently being an active player in making businesses thrive.
Features and Functionalities
Active Campaign is like that trusty Swiss army knife you have in your toolbox – it comes packed with many features.
Its AI prowess makes your marketing automation dreams come true, managing email campaigns with the efficiency of a pro.
The platform includes features such as drip campaigns, A/B testing, lead scoring and segmentation, auto-responder sequences, and more.
With this email marketing tool, you can get easy setup, automated workflows for drip campaigns, integrations with other applications like Salesforce, Zapier integration, and more. The software also comes with built-in analytics, allowing you to track your open and engagement rates easily. You'll also be able to see if any of your subscribers are not opening or clicking on links within your emails so that you can take action accordingly.
Pros
It's like a one-stop-shop for all your email marketing needs
Its AI capabilities are nothing short of impressive
It has a wide variety of integrations with other AI tools you need for your business
It comes with its own email builder
Cons
With its numerous features, it might feel like learning a new language at first.
It doesn't offer free templates.
Like a meal at your favorite diner, the pricing is quite reasonable and offers value for money. There are various plans to choose from, ensuring there's something for everyone.
The Plus plan costs $49
The Professional plan costs $149
The Enterprise plan comes with customized pricing and is best for large teams looking to personalize their marketing at scale.
Who It's Best Suited for
If you're someone who dreams of automation and lives for hyper-personalized emails, then Active Campaign is your match made in email marketing heaven.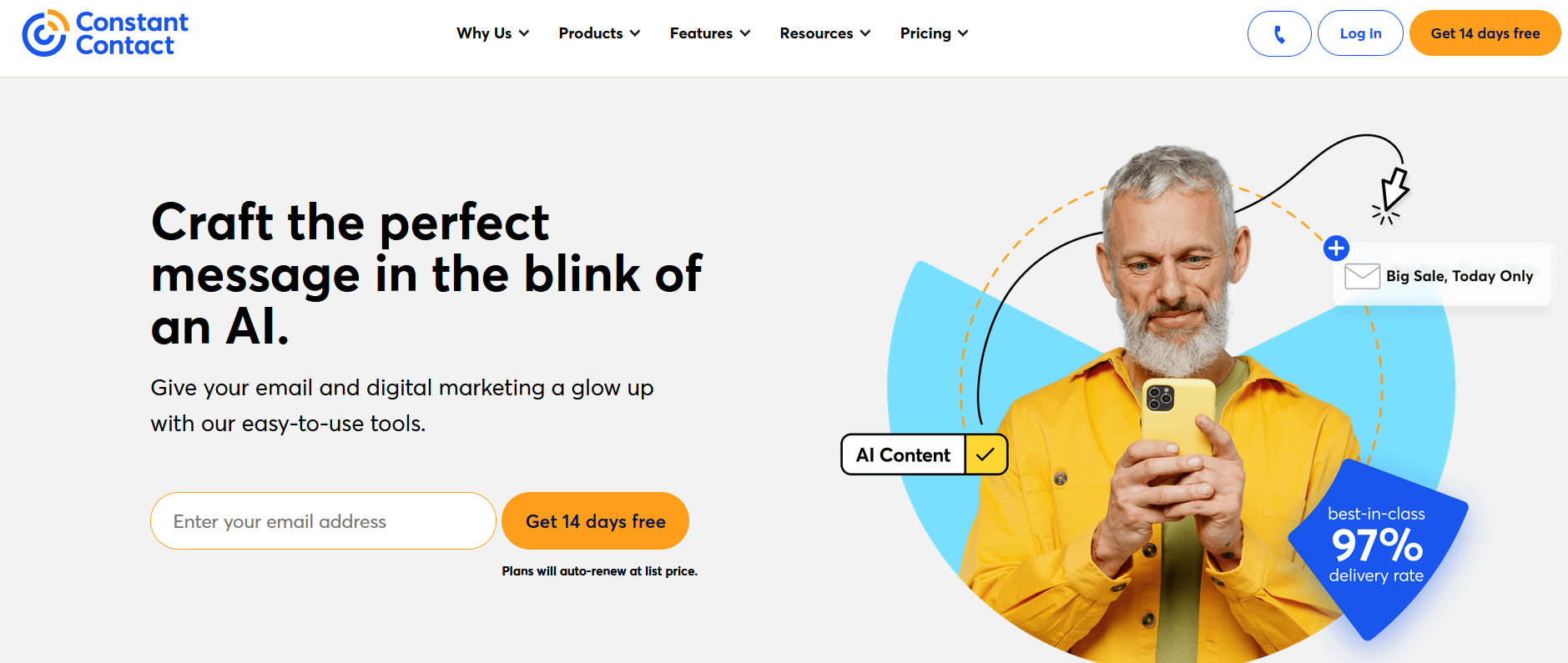 Just like a good old friend who's been around for years, Constant Contact has been there since the early days of email marketing.
Its aim? To transform your existing email marketing program into a powerhouse of customer engagement.
Features and Functionalities
Don't let its age fool you – Constant Contact is like the tech-savvy grandparent we all wish we had. The platform is equipped with a bunch of cool AI-powered features.
Imagine being able to craft and send emails that feel personal to each recipient, or better yet, being able to predict the best time to send those emails. That's what Constant Contact brings to the table.
This platform offers a wide range of features and functionalities, including customizable templates, social media integration, analytics reporting, landing pages, and more.
Pros
An intuitive interface that even your technophobe aunt could navigate.
Stellar customer support that's got your back, always.
An impressive suite of AI-powered features that can elevate your email marketing.
Extensive library of email templates that cater to various industries and needs.
Integration capabilities with other popular marketing tools, enabling a seamless experience.
Offers valuable analytical insights to help you fine-tune your marketing strategies.
It also has social media marketing features, providing a more holistic marketing solution.
Cons
Compared to some competitors, Constant Contact offers less advanced automation options. This could be a limitation if you're looking for complex automation sequences.
Constant Contact may not be the cheapest kid on the block, but quality often comes at a price, right? It offers a few different plans, each with its own features, so you can pick what suits your needs the best.
Constant Contact comes in three plans:
The Lite Plan starts at $12/month
The Standard Plan starts at $35/month
The Premium Plan starts at $80/month
Who It's Best Suited for
Constant Contact could be your new best friend if you're an entrepreneur or business owner looking to give your existing email marketing program a facelift.
Now that we've got two powerful AI email marketing platforms under our belt, are you ready to explore the next? Trust me, the journey just keeps getting more exciting!
Moving along, our third stop brings us to a platform that's recently undergone a bit of a transformation – Brevo, formerly known as Sendinblue.
Brevo, like a caterpillar turning into a butterfly, emerged from its Sendinblue cocoon with even more amazing features to boost your email marketing performance.
It's been in the game for a while, constantly evolving and adapting to suit the ever-changing marketing landscape.
Features and Functionalities
Brevo is like the utility player in a sports team – it does a bit of everything and does it all remarkably well. It comes with a range of automation tools that take care of your email marketing tasks, giving you more time to sip that well-deserved cup of coffee.
Its AI-powered features help in creating more personalized and effective email campaigns, making it a strong contender in the email marketing platform arena.
Pros
It's like having a marketing team at your disposal with its wide range of features.
High deliverability rates, ensuring your emails reach your customers' inboxes.
Fantastic automation features that let you sit back while Brevo does the heavy lifting.
 A user-friendly interface that's as smooth to navigate as a freshly cleaned ice rink.
It comes with a mobile app, so you can keep your email marketing game strong, even on the go.
Cons
The learning curve can feel a bit like climbing a hill initially.
The pricing can seem a bit steep if you're just starting out.

Speaking of pricing, while Brevo might be on the higher side, it's like a gourmet meal – you really get what you pay for.
It offers several plans to fit different needs, so you can choose the one that best fits your budget and requirements.
Brevo comes in 4 plans:
The Marketing Plan which starts with a Free Plan and has 3 more paid plans
The Conversations Plan also starts with a Free plan and has just 1 paid plan
The Sales Platform is entirely free
The Transactional Email Plan is also free and designed for developers
Who It's Best Suited for
If you're a medium to large business looking to take your email marketing to the next level with a comprehensive all-in-one platform, then Brevo might just be your perfect match.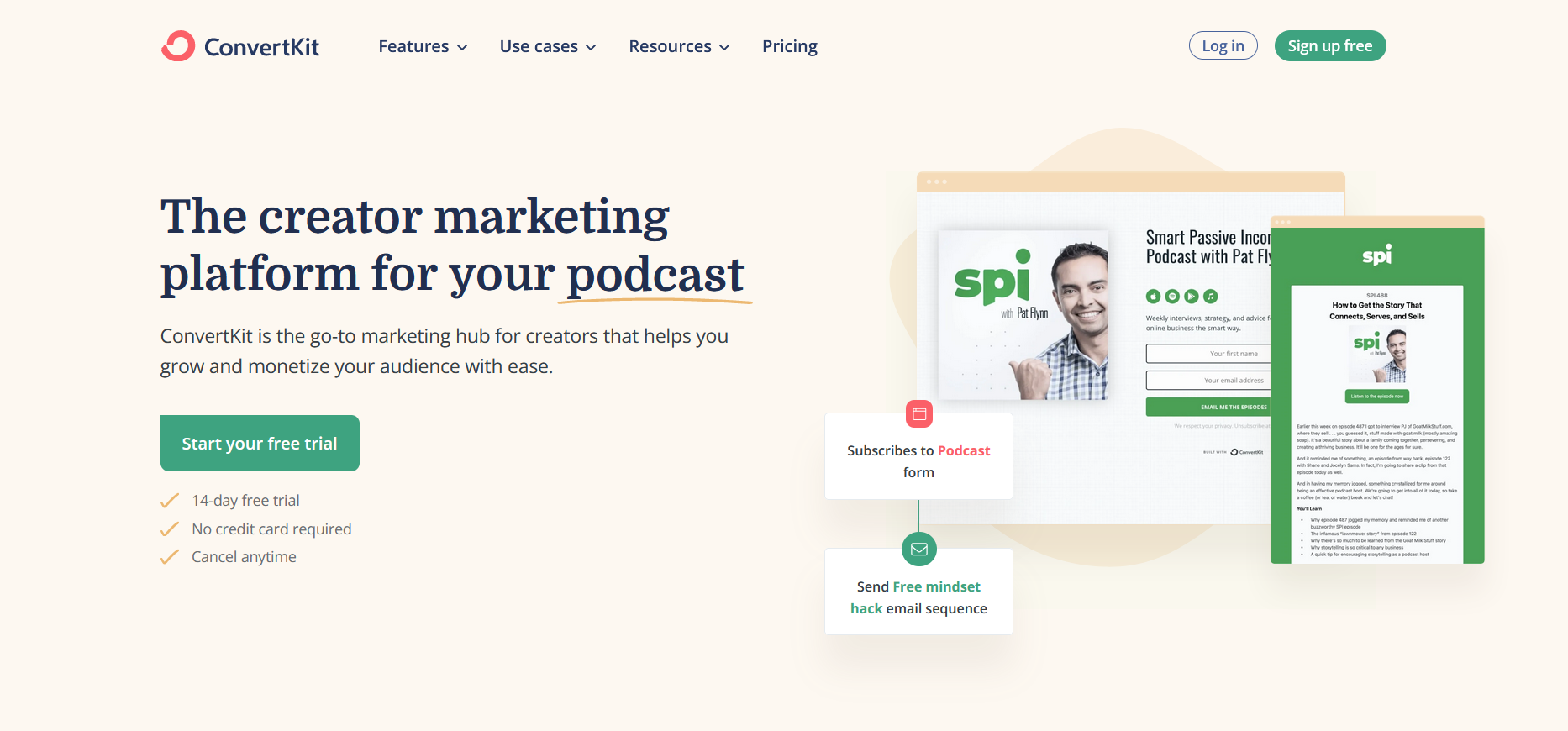 ConvertKit is an email marketing tool that focuses on helping businesses grow their email lists. It's perfect for bloggers, online courses, and other online businesses that want to build a list of subscribers and send them targeted emails.
The service offers a variety of templates for creating beautiful landing pages and an easy-to-use drag-and-drop editor for creating custom HTML emails.
Features and Functionalities
Imagine having a personal assistant who could predict which of your subscribers were most likely to engage with your emails or filter out those invalid email addresses for you.
That's what ConvertKit's AI prowess can do. It's an AI email marketing tool that packs a punch with its array of features designed to boost your email marketing performance.
Pros
An intuitive and user-friendly interface that's as easy to use as ABC.
Stellar deliverability rates, ensuring your hard work doesn't end up in the spam folder.
Fantastic community support to help you navigate through any bumps in the road.
The ability to tag and segment subscribers give you the power to send hyper-targeted emails.
A handy visual automation builder to make creating automated email sequences a breeze.
Cons
It may lack some advanced features that other platforms offer.
The pricing can be a bit steep, especially if you're a creator just starting out.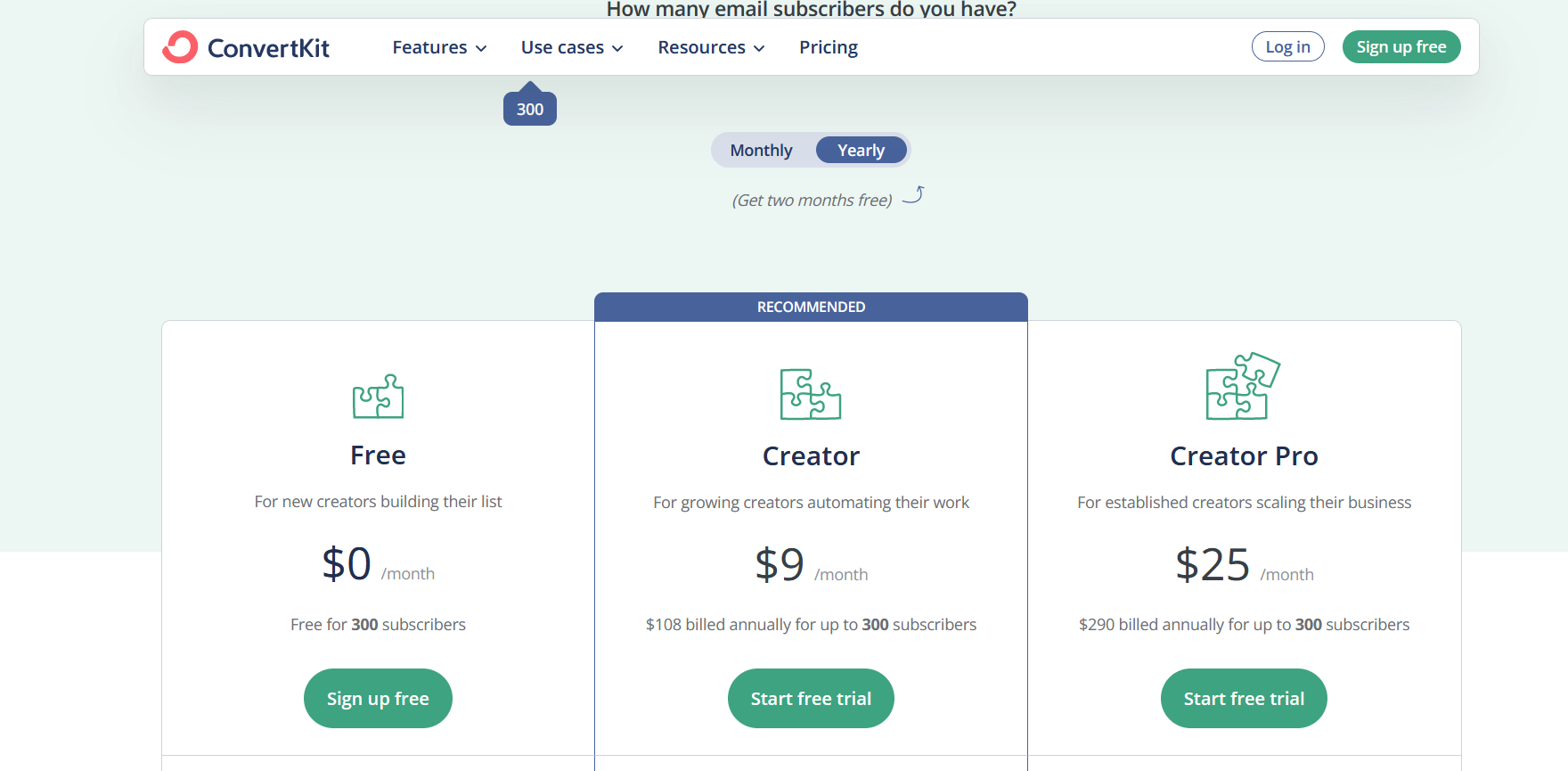 While ConvertKit might seem a bit pricey, especially if you have an extensive subscriber list, it's one of those investments that can really pay off in the long run. They offer different plans based on your subscriber list, so you can choose the one that aligns best with your needs.
Who It's Best Suited for
If you're a creator, blogger, or small business owner looking to grow your audience and engage with them more effectively, ConvertKit could be your knight in shining AI armor.
Unlayer is a platform that arrived on the scene with one clear goal – to make the lives of email marketers a whole lot easier. And boy, has it delivered! It's managed to carve out a space for itself in the highly competitive world of email marketing.
This platform helps businesses automate their email marketing, sales funnel, and customer support processes. It uses AI to understand your customers' needs and how best to serve them.
Features and Functionalities
Unlayer is an excellent choice for email marketers who want to use AI-powered automation but don't have the time or talent to set up their own programs. It's easy to use, offers many features, and provides excellent support.
Think of Unlayer as your digital architect, helping you craft stunning emails and newsletters without needing to know a single line of code. It combines the power of AI in email marketing with a user-friendly interface, creating an efficient and easy-to-use tool.
Whether you're looking to nurture leads or optimize your sales funnel, Unlayer's AI capabilities are here to help.
Pros
 Easy-to-use drag-and-drop editor, making email design as easy as pie.
 A wide array of customizable templates to fit your every need.
 The ability to preview your emails in various email clients, ensuring they look perfect every time.
 Advanced analytics to help you understand how your emails are performing.
 The option to integrate with your favorite apps for a more streamlined workflow.
Cons
While Unlayer is impressive, it might lack other platforms' comprehensive feature sets.
Customer support could use a little more oomph.
Unlayer's pricing is like finding a designer dress at a discount store – it offers incredible value for money. With a variety of plans to choose from, you're bound to find one that fits your budget.
Unlayer comes in a free plan and 2 paid plans that cost $15 and $30, respectively.
Who It's Best Suited for
If you're an email marketer or a small to medium-sized business looking for a user-friendly platform that doesn't skimp on power, then Unlayer could be just the tool you need.
Campaigner is like that old friend who's been in the email marketing scene for ages yet never fails to surprise you with something new. Since its inception, it's been helping businesses large and small create engaging email campaigns that truly deliver.
This service helps you build and manage email campaigns quickly and easily. The tool is designed for beginners and experts alike, so anyone can easily use it. Campaigner has several features that distinguish it from other AI email marketing tools.
For example, it can help you create interactive emails that deliver personalized content based on who opens them—and it does all this automatically!
Features and Functionalities
This platform is the Swiss Army knife of AI email marketing tools. Campaigner covers all the bases, from creating stunning emails to segmentation and beyond. Its AI tool uses predictive analytics and machine learning algorithms to help you send the right message to the right audience at the right time.
The ability to create personalized emails is one of Campaigner's biggest strengths. It makes it easier to stay relevant while also helping you increase engagement with customers who may have otherwise ignored your message.
Pros
Excellent segmentation features to help you target your audience more accurately.
The array of AI-powered tools take the guesswork out of email marketing.
Comes with e-commerce features, making it a boon for online sellers.
User-friendly interface that ensures you don't need a tech degree to navigate it.
Comprehensive reporting tools to keep track of your campaign's success.
Cons
With great power comes a steeper learning curve.
While their support is helpful, it isn't 24/7.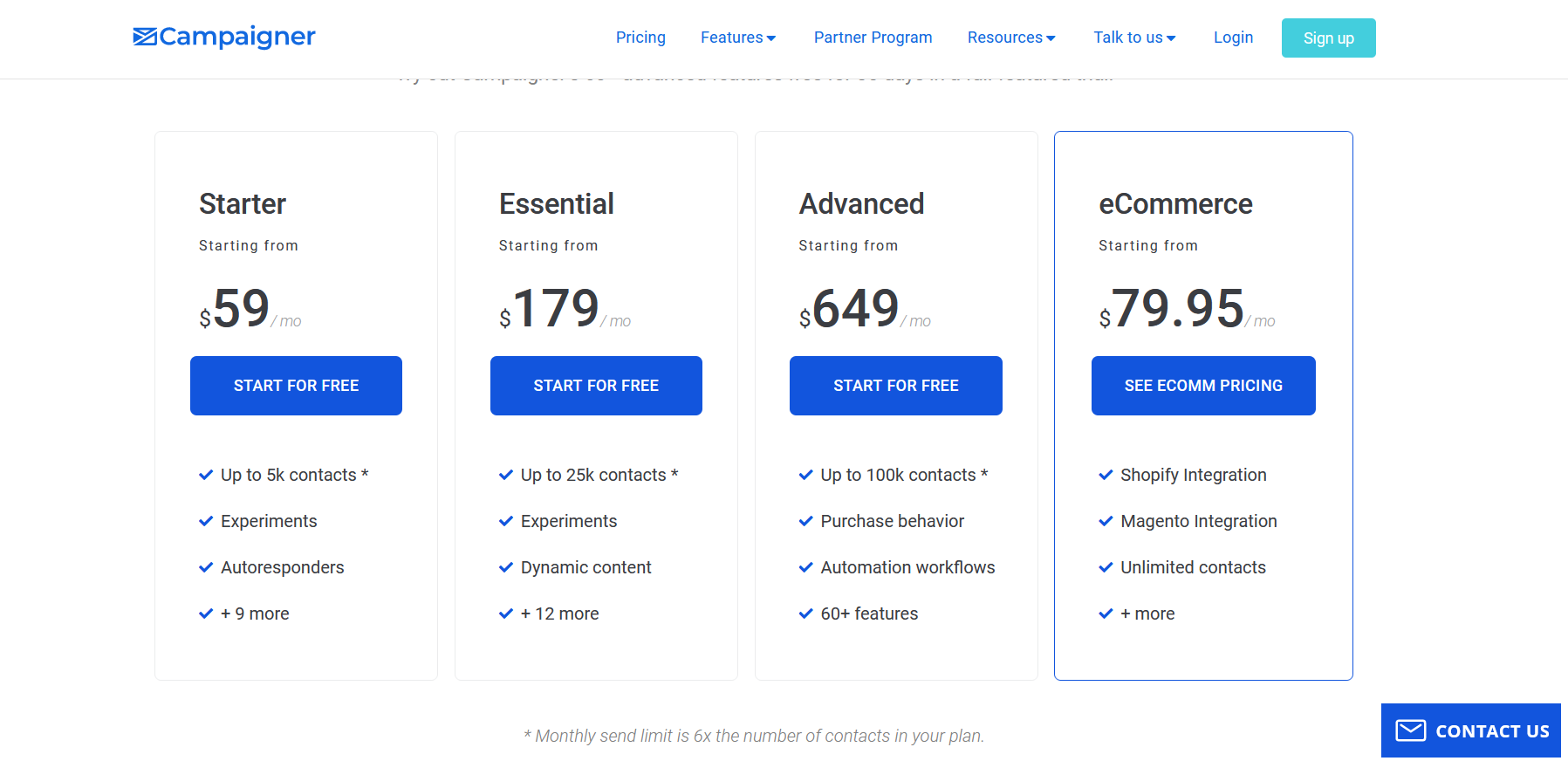 Campaigner offers different pricing tiers, so you can choose a plan that fits your budget and needs.
While it's not the cheapest option, it's like getting front-row tickets to your favorite band's concert – you're paying for top-notch quality and performance.
Campaigner comes in 4 plans.
The Starter Plan starts from $59/mo
The Essential Plan starts from $179/mo
The Advanced Plan starts from $649/mo
The eCommerce l Plan starts from $79.95/mo
Who It's Best Suited for
Whether you're a small business dipping your toes in email marketing or a large organization looking to optimize your campaigns, Campaigner offers the tools and features to help you succeed.
Born out of the frustration of three engineers with lackluster email delivery rates, Twilio SendGrid has come a long way since its humble beginnings. It's a classic case of 'necessity is the mother of invention,' and oh boy, has it invented something brilliant!
Twilio SendGrid is an email marketing service that allows you to send emails with ease and speed. It's a third-party service allowing you to take advantage of their technology and infrastructure, so you can focus on what matters—delivering engaging content and getting results.
Features and Functionalities
Twilio SendGrid is a powerhouse when it comes to AI email automation tools. It's like the personal trainer of your email marketing efforts, helping you build strength (read: open rates) and endurance (read: customer retention).
Its AI-driven insights help you fine-tune your emails to ensure they hit the inbox every time and boost your email marketing performance.
Twilio SendGrid has many features that make it easy for marketers to send emails at scale, including:
Pros
Unparalleled email deliverability rates, ensuring your emails reach the inbox, not the spam folder.
Excellent scalability to grow with your business.
A robust API for developers who like to tinker.
Detailed analytics to keep a pulse on your email performance.
User-friendly interface that makes navigating the platform a breeze.
Cons
It might be a bit overwhelming for beginners, like learning a new dance routine.
The design templates could use a little more pizzazz.
Twilio SendGrid offers a variety of pricing plans to cater to different needs, so there's likely a plan that fits your budget.
It's a bit like shopping for a pair of shoes – you want the perfect blend of comfort, style, and affordability, and Twilio SendGrid delivers on all fronts.
Twilo has a Free Plan and 3 more paid plans.
The Essential Plan starts at $19.95/mo
The Pro Plan starts at $89.95/mo
The Premier Plan has custom pricing.
Who It's Best Suited for
If you're a business of any size looking for top-notch deliverability and detailed analytics to elevate your email marketing game, Twilio SendGrid is your ally.
Key Takeaways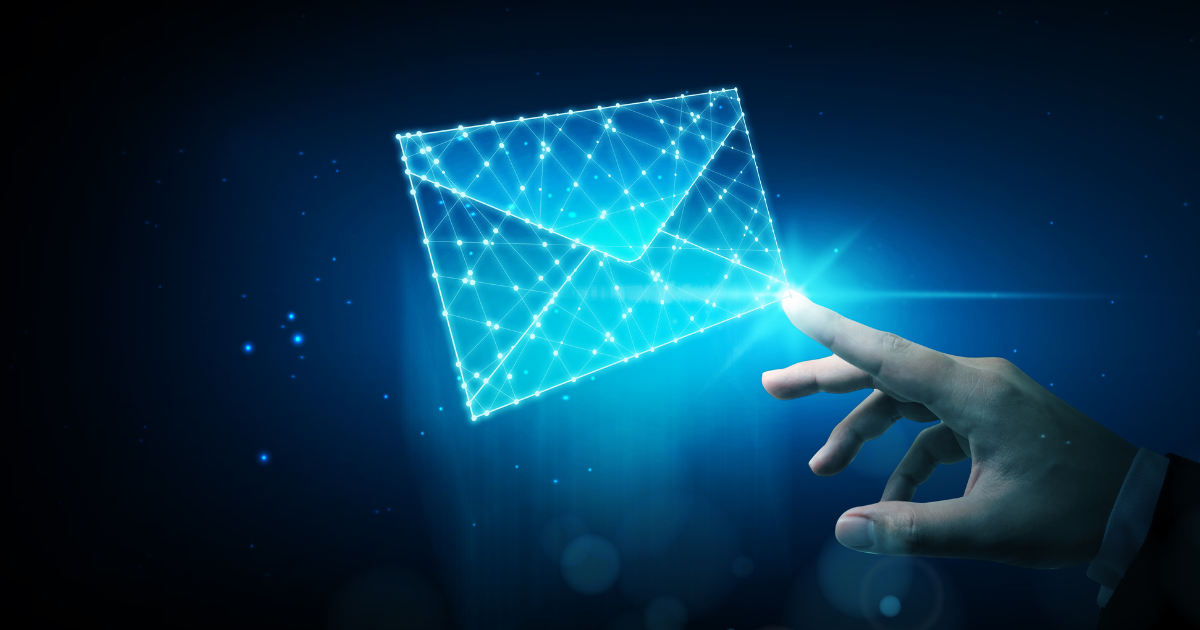 As we pull into the final stretch of our exhilarating ride through the AI email marketing services world, it's time to reflect on the landscape we've traversed.
From exploring powerhouse platforms like Active Campaign and Constant Contact to the innovators like Brevo and ConvertKit, it's clear there's an abundance of tools at your disposal.
We've seen firsthand how AI-driven platforms like Campaigner, Unlayer, and Twilio SendGrid are revolutionizing how we engage with our audience, allowing us to craft email campaigns that resonate and drive results.
Here's the thing, though. With all these incredible tools available, the question isn't whether you should implement an AI email marketing tool, but rather which one will best serve your business's unique needs.
Are you a small business just starting your email marketing journey? ConvertKit or Unlayer might be your best bet. Running a larger operation and needing robust features and scalability? Look no further than Active Campaign or Twilio SendGrid.
I've had my fair share of trial and error. The journey to find the perfect tool can feel a bit like trying to find a needle in a haystack. But take it from me – once you find that perfect fit, it's like hitting the jackpot.
So, take a moment to ponder – which of these services speaks to your goals and challenges? And remember, the perfect tool isn't just about capabilities; it's about finding a partner that aligns with your vision and scales with your ambitions.