Join me as I explore the ins and outs of Instagram Threads by Meta – Twitter alternative networking app. Everything you need to know, and more, is right here.
Have you heard the latest news buzzing around the tech world? Apparently, Elon Musk and Mark Zuckerberg are in a bit of a tiff and may actually duke it out in a cage fight. Crazy, right?!
But, as if that wasn't enough drama, it turns out they may have another thing to fight over.
Mark Zuckerberg's brainchild, Meta (you may still know it as Facebook, Inc.), has pulled a new rabbit out of its hat – an app named Threads. Intriguing, right? It's got a flavor somewhat similar to our beloved Twitter, now under the wing of our SpaceX champ, Elon Musk.
So, what's the deal with this app? Stay with me as I give you the scoop on everything you need to know about Instagram Threads and any potential cage match updates. LOL!
Who needs Netflix when you have these tech moguls throwing down?!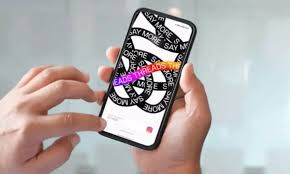 Threads is an app crafted by the ingenious minds behind Instagram, designed specifically for text sharing.
Whether you're an influencer sharing your creative journey or just an everyday Joe like me posting about life's ups and downs, Threads is a new playground.
Now, if a little bell is ringing in your head saying, 'Hey, that sounds a lot like Twitter!' well, you've hit the nail on the head!
It seems like our friends at Meta have been playing Sherlock, spotting a potential niche for a microblogging social network that could sidestep some of the hiccups currently throwing Twitter off its game.
And here's a fun fact – this isn't the first time we've heard of an app called Threads. Remember back in 2021 when a similarly named app made a brief appearance? Yeah, me too. It kind of slipped under the radar for a while, but guess what? It's back, refreshed, and revamped. Exciting, right?
What does Threads offer?
Imagine a cozy corner of the internet where conversations flow freely and ideas are exchanged like handshakes at a reunion. That's the dream Mark Zuckerberg had in mind for Threads, as he expressed in a post following the launch.
He said, 'We hope to take what Instagram does best and create a new experience around text, ideas, and discussing what's on your mind.' Sounds promising, right?
Now, diving into Threads is a breeze. All you need is your Instagram account to log in. Your Insta handle and verification tag will automatically carry over, then you can tailor your profile to fit the Threads vibe.
If you're under 16 (or under 18 in certain places), you'll automatically be moved into a private profile when you hop onto Threads. You can stick with your Instagram friends or branch out and connect with new people who share your passions. And the best part? All the accessibility features we love on Instagram, like screen reader support and AI-generated image descriptions, are also available on Threads.
Let's chat about what your Threads feed looks like. It's a mix of posts from the folks you follow and some handpicked content from creators you haven't stumbled upon yet. You can whip up posts up to 500 characters long, add links, throw in photos, and even share videos up to 5 minutes long.
Feeling extra creative? You can easily sprinkle your Threads posts onto your Instagram story or share your musings as a link on any other platform of your choice.
How Threads Compares To Its Main Rival Twitter
Since Meta dropped this app a little earlier than expected, it has been turning heads and raising eyebrows. Some folks are even calling it the new 'Twitter Killer' – quite a title, right?
But Threads is actually the newest contender in the crowded field of social media apps vying for your attention, including the likes of Bluesky and Donald Trump's Truth Social (yes, that's a real thing).
All these apps are trying to provide a fresh digital space for conversation, away from the endless scroll of Twitter.
But here's where Threads might have an advantage: it's linked to Instagram, meaning you can use your existing IG login to access it. And let's face it, who doesn't have an Instagram account these days? Statista estimates over 1.21 billion active users are on the 'gram.
Threads come equipped with all the trusty tools we've come to love on Instagram to help you sift out content you'd rather give a miss. You're the boss of who can reply to you or mention you in a post.
You can set up a word filter so any posts sprinkled with those words won't pop up in your feed or replies.
Blocked someone on Instagram? They're shown the door on Threads too. And right within Threads, you can unfollow, restrict, or show the exit to any accounts. Now that's what I call user-friendly!
And let's not forget the elephant in the room here: Twitter. It's been less than a year since Elon Musk took the reins and shook things up with some controversial changes.
He's tossed out old content moderation rules, fiddled with the 'For You' algorithm, and even ditched the verification process for a monthly subscription instead. Just last Saturday, he put a cap on how many tweets unverified users can view, pegging it at 600 posts per day. Talk about a changing landscape!
To be fair, at this point, Threads seems pretty similar to Twitter and other social networking apps. But Threads has a big trick up its sleeve. It's like a magic show waiting to happen!
While it's not a reality just yet, the folks at Threads are working towards making the app compatible with ActivityPub. Now, ActivityPub isn't a fancy gym; it's a decentralized social networking protocol that lets social networking apps chit-chat with other apps using the same protocol.
The end game? Letting Threads users mingle with accounts on different social platforms.
So, let's paint a picture – someone on Mastodon (another social media platform) wants to follow your Threads account. From within Threads itself, you can give them a thumbs up or down. And if it's a thumbs up, you can then check out their Mastodon posts right in your Threads feed. No Mastodon account is needed.
This feature isn't on stage yet, but boy, it's going to be a showstopper when it's ready. Can't wait to see how this unfolds!
What To Expect When You Open A Threads Account
When you open the Threads app, it's like walking into a social media control center. There are buttons to like, repost, reply to or quote a 'thread,' and little counters to show you how many likes and replies each post has raked in.
Each post can be up to 500 characters long – sorry, Twitter, Threads has got you beat by a few hundred characters there! Plus, you can spice up your posts with links, photos, and videos that are up to five minutes long.
Using Threads feels like stepping into a bizarre yet oddly enjoyable dream where Twitter and Instagram got together and birthed a super app. The feed is smooth and easy on the eyes.
Granted, at the moment, it's a bit like a housewarming party where you don't know many guests – mainly accounts I don't follow or particularly care about yet. But hey, as more folks RSVP to the Threads party, that's likely to change.
In contrast to Twitter, Threads doesn't use hashtags and lacks a search feature for hunting down specific text or phrases. However, it does let you share up to 10 photos in one go, matching Instagram's limit and leaving Twitter's 4-photo cap in the dust.
But here's the million-dollar question – can Instagram's aesthetic, carefully curated world and Twitter's unpredictable, meme-loaded universe really come together?
It's like mixing peanut butter with pickles – strange, new, and yet somehow… fun?
My Thoughts?
Using Meta's version of Twitter feels like…well, pulling on a pair of comfy old jeans. The features – likes, retweets, following – mirror Twitter.
But with Twitter turning into a bit of a fixer-upper since Musk took the reins, firing up an app that lets you actually see and interact with content without a hiccup is like a cool breeze on a hot day.
Threads is definitely stirring the pot in the social media landscape right now? But only time will tell if it maintains this steam.
Can Threads swoop in and steal some of Twitter's thunder? Only time will tell.
Threads is now being launched in over 100 countries worldwide. It is available for iOS and Android users! Just head to the Apple App Store or Google Play Store and download it to get started on sharing your world with your loved ones!
So, what are you waiting for? Get on board and share your favorite moments with your beautiful Threads community!