Hello, I'm

Elisha Oladejo
which loosely translates to wealth multiplied by 8 😊
I started this blog in 2019 because I was fascinated with the online space.
The truth is I have been fascinated with computers and the internet for a long time. This is what led me to study Computer Engineering.
Known as the 'system engineer' in my undergraduate years, I came in contact with different computers and their operating systems when people called me in for repairs.
In my third year of school, 3 of my friends and I came together to start a software company. We spent the night researching together, trying to build our company, and working on producing the best of the best!
We quickly became best friends and spent our free time together daydreaming about how we will change so many lives with our software.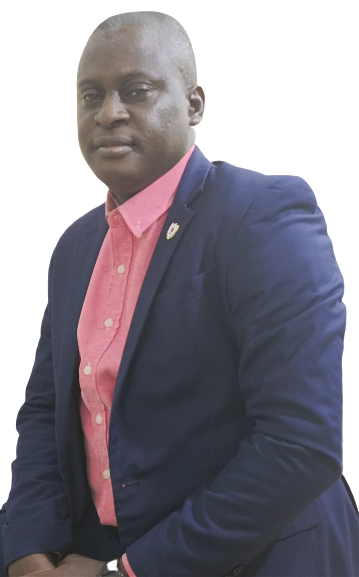 Long Story short, the company dissolved when a vital founder of the company decided to elope with another founder's girl! The betrayal!
Anyway, after spending a month trying to talk sense to one and comfort the other, the company dissolved!
I was back to just being the system guy, not the next Mark Zuckerburg, Lol!
But it did not just end there for me. Our many nights of research introduced me to the world of digital marketing. I began to do some in-depth research and boom! That's how I was drawn into the digital marketing world.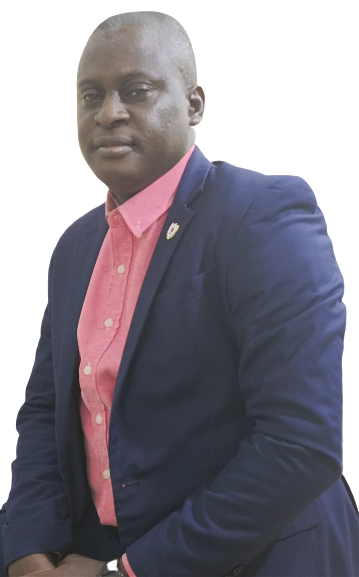 I grew up in a very humble background in the rural settlements of Badagry, Lagos State, Nigeria. In my younger years, my dad used to work as a casual worker in a beverage company while my mum was a petty trader. The net income from both of them could barely feed our family of 7.
As a child, my siblings and I hawked the local food items my mom sold after school hours. That's the only way to guarantee that we could have our bellies full for the night.
Many times during school breaks as a teenager, I had to accompany my dad to work as a casual worker in the same company to raise funds for my next school term. My other siblings were not spared; everyone had to learn a skill or find an honest hustle during school breaks.
I successfully completed my secondary school education and hoped to enter a university. I had always nursed a dream of getting a university education, even when my prevailing financial difficulties dictated otherwise.
I kept working as a casual worker in the beverage company alongside my father, so I could sit for the major exam that would qualify me for a university. Thankfully, after a lot of stress and prayers, the money was raised, and I could pay for my exam and get the credits needed to enter a university.
However, I didn't get enough credit to enroll as a full university student, so I chose to do a 2-year diploma program in Computer Engineering at a university 400km away from my family.
Being on my own as a young adult was exciting and terrifying at the same time. I had to work and sponsor my diploma, as my education, feeding, and living expenses were solely my responsibilities.
I became a teacher in a local primary school in Benin City. And when I finally got my Diploma, I started working as a 'system engineer for local eateries and graphics companies. My job was to repair faulty computers mainly.
This is what I did, even while I worked towards my Bachelor's degree in Mathematics and Statistics.
Thank God for the people He placed around me who were very instrumental in bringing me to where I am now. Right from when I had to sit for my entrance exam into the university, become a teacher, get my diploma, then finally get the University degree I had always dreamed about.
I think it is vital to point out that my Bachelor's degree was a part-time program, so I could also work on the side.In my penultimate year, I met a girl – Aneta, whom I would later recognize as the absolute love of my life.I proposed – without any fanfare, if I may add, LOL! And she agreed!
Whatever she saw in me back then – when I was the broke, rough-around-the-edges, and unsophisticated guy, who only had a dream and a determination to make something out of my life – was enough for her to say Yes.
I only had a vision and passion to offer her. I knew through hard work and persistence, I could do something worthwhile with myself.
So, I got married! To the most amazing and positive-thinking woman.
Did I mention she was way out of my league? Not to exaggerate, but she is the most beautiful woman on earth!
Lol! Okay, I should probably reel this in before it gets too cringey. Lol!
I started Pursuing Digital Marketing For Real
While pursuing my Bachelor's degree, I met those friends I mentioned earlier – the ones with whom I was going to change the world.
Nights of research told me there was a career in digital marketing. So, I decided to invest my time and resources in the same.I scouted the internet for any information that could show me the next step to take in building my digital marketing career.
When I couldn't get any more 'useful' free information, I paid for masterclasses and courses, half of which turned out to be scams, and another part turned out to be a complete waste of money. A little part provided the value I paid for. All these were a learning curve in my journey.
I worked at this for a while, losing money and not quite getting any money back. I still kept on, hoping I would soon crack the code.
That is till we got a positive pregnancy test result. My first child was on his way!
With my first child on the way and the increased bills that came with having a child, I became more conscious of the responsibilities on my shoulders and the bills that were bound to come up in the future.
Then I had a Life-changing Experience
We were robbed just a few months into the pregnancy, and everything of value with us was carted away – including our wedding rings.
The trauma from this experience was too much for my pregnant wife, who began to suffer sleepless nights and a heightened sense of fear and insecurity. So this necessitated a visit to her parents for a couple of weeks. So she could have some sleep at least.
Her family stayed in a different state entirely, so the change of environment was good for her and the baby. Soon, I decided to visit my wife and spend some time with her while preparing her to return home. But I guess God had other plans.
I got a job offer that seemed like the answer to prayers on many fronts. I could take care of some bills, while my wife could live in relative peace and security.
Soon, we got our own apartment in the suburbs of Lagos.
Going from the suburbs to work every morning, a 4-hour drive with no traffic (this rarely happens), began to take a toll on me. Coupled with the fact that at night, I had to sacrifice the little sleep I had to learn digital marketing.
So six months in, I quit the job.I dived into digital marketing full-time, not looking back. And this opened a new chapter in my life.
Digital Marketing and SEO
I started with writing articles and blog posts here and there before I even learned the fundamentals of Copywriting.
Soon, I opened my Fiverr account and kept working on myself. Soon, I became one of the top-rated providers on Fiverr.I kept researching and started learning about SEO and backlinks.
What drew my interest was how I could be more visible through SEO.
In 2014, I had some goods to sell as I did eCommerce on a small scale. I made sales. But I had to spend heavily on advertising. I had zero sales whenever I did not buy my advert slot.
So, I began to think of another way to market my goods without spending that heavily. I researched and found that owning a part of the online space and working to make myself visible was the best investment I could make for my business. It seemed slow, but it was sure.
I began to study SEO in-depth and how to make it work. After implementing those SEO strategies, I sold and made a cumulative 7-digit profit margin in the next four years.
In 2016, I started implementing these strategies for other businesses, selling them processes that worked for me. I began on different freelancing platforms and gathered over 9,000 positive reviews from satisfied customers within a year.
I am now an internet entrepreneur passionate about building innovative and successful online businesses.
With over 10 years of experience in the industry, I have a proven track record of creating and scaling profitable ventures in various niches.
My expertise lies in SEO, digital marketing, and web hosting. I am driven by the challenge of turning a business idea into a thriving enterprise.
I enjoy staying updated on the latest industry trends in my free time. I am always looking for new opportunities to expand my skills and knowledge.
I am a laid-back guy who loves his wife and kids dearly. If I am not charting a client's business course, I spend time with my family.
I hope you'll stick around because I have much to share with you. I look forward to giving you whatever information I can to make your journey smoother than mine.