In today's digital era, if you run a business and aren't leveraging the power of Google Maps, it's like opening a store and forgetting to tell anyone about it.
Just think about it: how often do you bring out your phone, type in a quick search, and rely on Google Maps to guide you to the nearest cafe, bookstore, or boutique? Google Maps isn't just an app; it's the modern-day compass directing foot traffic.
This means a straightforward thing for businesses, especially local ones: the higher you rank on Google Maps, the more visible you become, and visibility translates to more customers. That's the power of Google rankings.
Now, let me take you on a brief trip down memory lane. When I started my business, I had this naive idea that setting up my Google business profile was a 'set it and forget it' kind of deal. Boy, was I wrong! My store was tucked away on the third page of Google Maps business listing, lost among a sea of competitors.
I remember frantically searching for my own business (yes, it sounds as silly as it was) and thinking, "Why isn't my lovely store showing up on the front page?" This was my first encounter with the intricate world of Google Maps as a business owner, and let me tell you, it was a roller coaster ride of challenges.
But, like all great adventures, it was filled with insights, mishaps, and a lot of Google searches! So, join me today as I take you through this journey highlighting 11 key steps showing you how to rank higher on Google Maps.
Understanding the Basics
Google Maps has revolutionized the way we discover local businesses. But before diving deep into strategies, let's get a clear grasp of some foundational knowledge.
What is Google Maps Ranking?
Google Maps ranking refers to the order in which businesses or locations appear when users search for a particular service or product in an area.
For instance, if you type "coffee shops near me," the sequence in which cafes appear is determined by Google Maps' algorithm.
These algorithms consider factors like relevance, distance, and prominence to decide the order.
Essentially, when we talk about "how to rank higher on Google Maps," we aim to be among the first few results that pop up, increasing our chances of being clicked on and visited by potential customers.
Why does it matter to your business?
Consider this: How often do you look past the first few results when searching on Google Maps? Rarely, right? For local businesses, especially in bustling areas, being lost in the depths of Google Maps ranking can be detrimental.
Here's why it's paramount:
1. Visibility:
Ranking higher on Google Maps ensures your business gets seen by more potential customers. It's similar to having a storefront on the busiest street versus a hidden alley.
2. Credibility:
Like it or not, users often equate top rankings with trustworthiness. A higher rank can instantly boost your business's credibility in the eyes of a potential customer.
3. Increased Traffic and Sales:
Simply put, more visibility and credibility lead to more foot traffic (or clicks, if you're online-based) and, consequently, more sales.
Understanding and optimizing for Google Maps ranking is not just a nice thing; it's essential for the survival and growth of all businesses in this digital age.
How to Rank Higher in Google Maps: Optimizing Your Google My Business Profile
While many businesses focus on optimizing their websites and Google ads for visibility, many ignore a third entity called Google business profile.
A GBP – Google Business Profile enables the best features of your business profile to be highlighted.
This allows likely customers to immediately find, learn about, and connect with you—all from the SERP. The best part is It's completely free.
But the problem is lots of businesses are not taking effective advantage of the Google My Business platform's impressive features to improve their visibility online.
Ranking your business high when it is about local SEO balls down to a few key local search ranking factors. And that's why I've written this guide. Here, we're going to look at 11 optimization strategies to help rank your business high whenever local searches are made:
1. Name your business profile.
This is the first step to increasing your Google rankings. Ensure your business name is identical to the one you use on your store signpost. Naming your business profile ensures that your business comes up in local search results.
2. Fill out all aspects of your Google My Business account.
Online profiles are just as good as the information you put into them, and that stays true with Google Business Profile. After naming your Google business profile, it is necessary to fill out every aspect of your business that is required.
3. Maintain thorough contact information.
Make sure to maintain comprehensive information about the business across the web. Google algorithms pick out inconsistencies and take them into account to validate your credibility.
Therefore, ensure your business name and address tallies with every other of your business listings across the web. Check out for irregular information, such as using "St and Street." If you are using "st," it has to tally with your other information elsewhere.
4. Specify your regular and holiday hours.
You need people coming to your business when you're open. Specifying your hours reassures clients to visit you, and when they do visit you, and you're open, be sure you have potential positive reviews coming your way.
If your Google Business profile says that you're open, but you're closed, that's a huge issue! And you can't dodge the potential of a negative review left by someone who came to your store only to find it was closed.
By specifying your hours, you've set an expectation with the customer that they can reach you, visit you, and buy from you. If you're not available when they need you in that small moment, then you have lost them, and you're out of the running for their business Google reviews.
Hours can be updated regularly, and you can also include holiday hours ahead of time.
5. Choose between primary and secondary categories
Selecting the relevant categories that accurately reflect your company's products is an essential part of creating a GMB profile and helps it rank high on Google search.
The most significant category, known as the primary category, should be used to define the essential goods or services that your company provides.
It has a significant impact on how your business appears in search results since Google utilizes this category to match your company to pertinent search queries.
6. Mark the attributes that apply.
Here you mark every attribute that relates to your local business. You should use characteristics rather than stuffing your business name or description with keywords.
You can utilize attributes in Google Business Profile to mark particular searchable characteristics in your profile. You'll highlight the distinctive qualities of your company by choosing all pertinent attributes.
The traits you can select from depend on the type of business you have, although there are several that apply to all types, such as "women-led business" or "veteran-led business."
Google may add new factors as required by search trends, so be sure to review your attributes every three months.
7. Create a detailed business description.
The business description section on Google Maps allows for 750 characters, and that includes letters, spaces, numbers, and punctuation marks. Therefore, it is best to maximize your description as best as possible.
Understand that your business description is a massive asset to your Google business profile because it lets you add quality content to google directly.
It is a huge opportunity because you are writing about your business product on a profile that situates on Google, and this information can show up in relevant searches.
8. Weekly Google posts should be published.
You can add announcements, events, deals, and items to your Google Business Profile in the same way that you do on social media networks.
Posts can be created in your GMB dashboard and appear at the tail of your Business Profile in the "Updates" section. They may, however, become more visible based on the search query.
Posts can help you optimize your Google Business Profile in the following ways:
Consumers who find your profile take more activities as a result of your posts.
In the same way that adding photographs increases search engine rankings, posting frequently accomplishes the same.
Consumers are more likely to engage with your Google postings since they have stronger intent on search engines versus other social posting platforms where they are casually scrolling.
Customers can subscribe to your Business Profile to receive notifications of new posts and updates.
Here are some pointers for improving your Google Business Profile with posts:
Post on a regular basis. Not only to transmit signals to Google but also because certain post kinds have a seven-day expiration date.
Use event and offer posts for time-bound marketing initiatives. You can indicate a date span, and the posts will be visible for the duration of that period.
Include links and Call To Action (CTAs) in all of your posts.
9. Respond to questions.
Google provides a section for questions and answers in Google Business Profiles. Answers to these questions may be the key reason for a customer deciding to choose your business.
Moreover, this section is significantly vital to optimize because on a Google business listing, anyone can ask a question, and also anyone can answer. This can result in inaccurate information on your profile or even worse.
Sadly, you can't turn off the Q&A feature of your Business Profile. However, you can optimize it in the following ways:
Set up alerts in the Q&A section to help you be on top of all questions and answers posted to your profile.
Start your own Question& Answer section. Make a list of the most FAQs your business receives. Then you can ask, answer, and upvote your answer on your own profile. Google encourages it, so this does not go against Google's terms and conditions.
Keep keywords in mind. Questions and answers that contain local keywords can help enhance the ranking of your Business Profile with that keyword.
Therefore keep your keyword approach in mind when seeding your Q&A section, but use them freely and organically, and do not keyword stuff.
10. I

nclude your goods and/or services.
Adding your goods and services is particularly helpful if your offerings are not clearly stated in the name of your business. Filling this section also provides content to your profile that can make it to rank high for even more relevant searches.
When adding products and services, add the name, description, and price. This is vital because when a searcher clicks on the product, the whole description will show up immediately. Additionally, Google may link to your products from your category section.
11. Maintain your Company Profile
As you can see so far, building a Google Business Profile is an ongoing marketing project. It's a local marketing tool that needs constant attention if you want to improve your internet visibility and get the most out of it. This comprises:
Updating data, even if it's just a small modification like the suite number.
Weekly posting of blog entries and photo uploads.
Maintaining an ongoing flow of reviews.
Reviewing evaluations and reacting to them.
Keeping up with new features to make sure you're getting the most out of your profile.
You can transform your Business Profile into the best free client acquisition tool you didn't know you possessed with these tweaks listed.
Major Factors that Influence Google Maps Rankings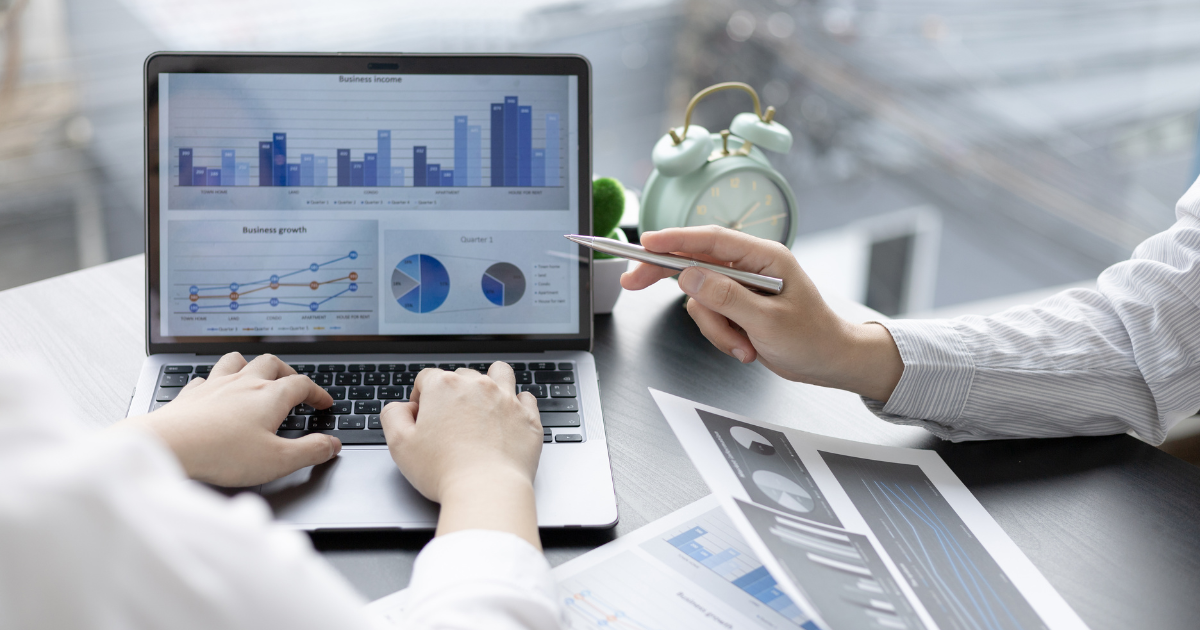 If you've ever wondered how the magic of "how to rank higher on Google Maps" works, then you're in for a treat. Google Maps uses a blend of various factors to decide the pecking order of local businesses on its platform.
Let's uncover these major influences that sway Google rankings.
Proximity: How close is your business to the searcher?
The beauty of Google Maps lies in its ability to connect users with local businesses closest to them. So, unsurprisingly, one of the key determinants of your ranking is how near your business is to the person searching.
If someone searches for "bookstores near me," Google will prioritize listings that are in close physical proximity to the searcher's current location.
I was nestled in a buzzing downtown area when I first started my business.
However, despite being in the heart of the city, I noticed my business wasn't always topping the local search results. Curious, I began testing by searching for my business from various city points.
And what I discovered was fascinating. When I searched from a café just a block away, my business was at the top. But, from a friend's apartment a few miles out? I dropped to the fifth or sixth position.
This experiment was a game-changer for me, illuminating just how fluid and dynamic Google Maps rankings can be based on proximity alone.
Relevance: Does your listing match what the searcher is looking for?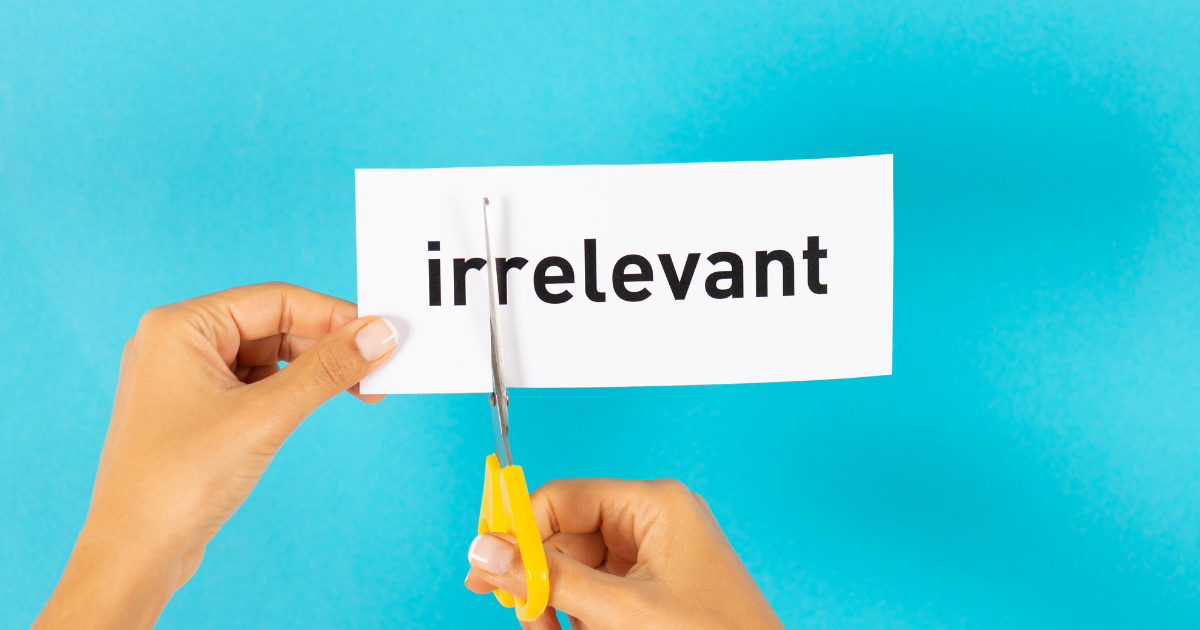 Relevance is Google's way of ensuring that users find exactly what they're seeking. If your Google Map business listing accurately reflects what users are searching for, you're golden.
This means having an updated profile with the right categories, detailed service listings, and relevant keywords.
If someone's hunting for an "Italian restaurant with vegan options," and you've highlighted your vegan menu on your profile, chances are you'll rank higher for that search.
Prominence: How well-known is your business?
While proximity and relevance are crucial, Google also factors in how prominent or well-known your business is. Prominence can be gauged from the number of reviews you have, any media mentions, your position in web search results, and more.
Essentially, Google tries to mirror the real world as much as possible. Just as a famous landmark or a well-known store in a city would be familiar to locals and visitors alike, high prominence ensures they appear top in local search results on Google Maps too.
So, if you're a local business aiming to gain traction and visibility, understanding and optimizing for these factors is your ticket to achieving higher rankings on Google Maps.
Setting the Foundation: Claiming and Verifying Your Business Profile.
You have a massive chance to reach new clients in search engines every day If you're a local business. You have to appear on google maps if you want to draw people who are looking for options near them.
Although a broad SEO strategy can also help you rank well in the organic results. But in order to let your potential customers find you, follow these step-by-step guides to do just that.
1. Locate your Business on Google Business Profile.
For your business to display on Google Maps, you will have to claim your business with a Google Business Profile, and  this is a fast and easy process:
Open Google, go to the Google business profile page, and click on "Get Google."
Immediately after that, you'll then be directed to Google Maps to enter your business's name or address. From there, the steps depend on whether your business is already in their directory.
If your business doesn't show up as a result, proceed to step 2. If it does, jump to step 3.
2.

Add your business.
Suppose your business isn't in Google's directory; they'll show a few businesses sounding similar, just to ensure you don't generate a duplicate listing. But if none of the listings are yours, click "Add your business," and you will be directed to a page where you need to fill out basic information about your business, including your name, address, phone number, and category.
Having done that successfully, it will take you to the next step.
3.

Verify your business
In most cases, your business will already be in their directory, and you'll just need to verify that you own it. Simply check the box stating that you are authorized to manage the page, and click Continue.
Google upon verifying your business, you'll be sent a verification mail to your business location, or you will get a call on the number connected with your business.
I recommend choosing "Call me now" rather than the email verification option. This is because it will allow you to verify your business within a matter of seconds, unlike the mail, which can take up to 2 weeks.
Immediately you enter the code, you're finished! Your business is ready to show up on Google Maps.
Having said that, there are still a few additional steps you can take to round out your Google Business Profile.
Extra steps
Having completed the 3 steps provided above, now all that will show up on the map for your business is your name, address, phone number, and probably a review or two. That's certainly a good start, but there is a lot more you can do.
4.

Attach photos and other relevant details.
In order to make your business stand out in the results, start by adding a link to your website and a short description of your business. While Google hasn't confirmed that filling out your profile leads to higher rankings in their local results, the locations with photos and details often show up first.
It's certainly worth it, considering that it only takes a few minutes to add the extra details. Moreover, if it doesn't help you beat out the local competition, it will give prospective customers a decent idea of what to expect.
5.

React to reviews
Claiming a Google Business Profile page allows you to read and respond to customer reviews, In addition to being able to add photos and information.
However, it's worth noting that when you click "View and reply," you're responding publicly and under your company's name. This may sound obvious, but if you log into your account and notice a nasty review, it can be tempting to respond unprofessionally.
This will ruin your chances of winning over the unsatisfied customer and also poorly reflect your business when searchers observe it on Google Maps and click to see additional details.
Better still, take the time to address their concerns, apologize for any offense, and offer to right the situation. And if that isn't possible, it's better to not reply at all.
Now that you've successfully registered with Google Business Profile, you're well on your way to drawing new customers to your local business. Nevertheless, there's still a lot you can do to boost your online visibility and attract qualified leads.
If you'd like to learn more about how you can grow your local business, keep reading.
Why Optimizing Your Google Business Profile is Vital
A Business Profile that is optimized on Google enables potential customers to choose your business over competitors. Optimizing your Business Profile for successful local marketing has additional benefits. And they are:
It enables you to create the greatest presentation possible and guide initial impressions.
It boosts your local SEO.
Your business gets great social proof and credibility with your general star rating, and customer reviews visible.
You can receive emails and phone calls via your GMB profile.
People often search for services on Google Maps.
It's easy to make appointments and bookings in Google My Business.
Get more reviews to gain more customers
It is a critical component of a strong content distribution strategy.
Having known the benefits, let's get straight into how to optimize your GMB profile.
Conclusion
Like any other Google SEO strategy, your Google Business approach should focus on providing as much quality information about your business as much as possible in your profile and in the means which Google uses to populate it.
We may never be able to know every specific ranking component, but we do know their ultimate goal is to connect searchers to the best business for their needs by providing in-depth, reliable information.
Therefore, focus on using your Google My Business dashboard to create a Business Profile that accurately and comprehensively represents your company, and then make sure to update it, and you will enjoy the rewards.