I remember the first time I tried to find my favorite local coffee shop on Google Maps. I typed in its name, confident I'd find it at the top. But to my surprise, three other coffee shops popped up before it. How could that be? It was then I realized the power of Google MAP SEO.
If you're a business owner, or just someone intrigued by the digital maze, you know the importance of being visible where it matters. And if "Google Business Profile" sounds as crucial to you as a morning caffeine fix, you're in the right place.
Whether you're a seasoned pro or just stepping into the world of SEO, navigating the roadmap to boost rankings for local businesses on Google Maps can sometimes feel like trying to order a coffee in a foreign language—so many options, so many details!
But fret not! In this guide, I'll walk you through 9 unbeatable ways to elevate your Google MAP SEO game. So, prepare to ensure your business is the one people find first, not fourth (like my beloved coffee shop).
Understanding Google MAP SEO Basics
Before we dive deep, let's lay the foundation. When you hear "Google MAP SEO," it's not just another techy acronym that got lost in the digital jargon. It's the fuel that drives your business listing straight to the forefront of Google Maps when potential customers are on the hunt.
Let's discuss it a little bit.
What is Google MAP SEO?
Google MAP SEO is the strategy employed to optimize your business listing on Google Maps. By refining specific aspects of your listing and ensuring its accuracy, you can improve its visibility when local customers search for services or products you offer.
So, the next time someone's hungry and types "best pizza near me" into Google search, with efficient Google MAPS SEO, your pizza parlor could be their next destination!
How Does Local SEO Differs from General SEO?
While general SEO aims to boost your website's visibility in global search results, local SEO or Google MAPs SEO is all about the spotlight in a specific location.
It's like comparing a world tour to a hometown concert. Both are essential, but the local one ensures you're the main act for your community. Think of it as the home-field advantage in the vast stadium of online search.
1. Claiming and Optimizing Your Google Business Profile Listing
When it comes to Google Maps SEO, one of the first and arguably most crucial steps is getting hands-on with your Google Business Profile (formerly known as Google My Business). Think of it as the digital storefront of your business on Google Maps.
Ensuring that it's optimized, accurate, and appealing is similar to giving your brick-and-mortar store a fresh coat of paint and a neon "open" sign.
My experience with setting up a GBP listing
When I first set out to create a GBP listing, I underestimated its intricacies. I figured it was as simple as plugging in an address and hitting "submit." Boy, was I in for a surprise! The devil was in the details – from the categories to the service areas and the business description.
Each element played a crucial role in ensuring that my business got the visibility it deserved in local searches. And once it was set up and optimized correctly, the impact on my Google Maps ranking was undeniable.
Here's a step-by-step guide to getting it right:
Claim Your Business: If you haven't already, search for your business on Google and claim your listing. This gives you the authority to make edits and respond to reviews.
Complete Every Detail: Fill in every section—business name, address, phone number, website, and more. The more information you provide, the better.
Choose Relevant Categories: Categories help Google decide when to show your business in searches. Be specific and relevant.
Add High-Quality Photos: Pictures of your premises, products, or services can make your listing more attractive and authentic. Regularly update them.
Use Keywords in Your Business Description: Incorporate relevant keywords, but keep it natural. This description tells Google and potential customers what you're all about.
Manage and Respond to Reviews: As discussed, engage with your reviews, both positive and negative.
Keep Your Information Updated: Did you change your business hours or shift to a new location? Update your listing ASAP. Consistency is key.
Use Google Posts: Share updates, promotions, or events directly on your GBP. It's a mini-blog for your local audience.
Regularly Check Your Insights: GBP offers analytics to understand how people find and interact with your business. Use this data to refine your strategy.
By meticulously setting up and optimizing your Google Business Profile listing, you're laying a solid foundation for your Google Maps SEO journey, ensuring that when potential customers are on the lookout, your business is right there in the spotlight.
2. Using Consistent NAP (Name, Address, Phone Number)
In the digital realm, details matter. Imagine setting up a detailed business description and spending hours perfecting it, only to have prospective customers call the wrong number or drive to an outdated address. Frustrating, right?
That's where the significance of a consistent NAP (Name, Address, Phone Number) comes into play. Ensuring that your business name, location, and contact details are uniform across the internet isn't just about accuracy—it's about trust.
Why Consistent NAP Details are Crucial
When prospective customers search for your services or products, a consistent NAP not only assists Google in identifying and validating your business but also assures users of your legitimacy.
A consistent NAP can boost your Google Maps listing, making it easier for local customers to find you. Moreover, discrepancies in this information can create confusion, leading potential patrons to question your business's reliability.
Common pitfalls to avoid:
Inconsistent Formats: If you list your business name as "ABC Tech Ltd." on one platform and "ABC Tech Limited" on another, Google might see these as two different businesses. Stick to one format everywhere.
Not Updating Old Listings: If you've moved or changed your local phone number, ensure old directories and listings are updated. An outdated address can misdirect customers.
Ignoring Suite Numbers: For businesses in shared buildings, suite numbers are vital. Ensure they're included and consistent.
Overlooking Abbreviations: "Street" and "St." or "Avenue" and "Ave." might mean the same thing to us, but search engines need consistency to avoid confusion.
By nailing down a consistent NAP, you're essentially providing a clear, trustworthy, and straightforward path for your customers to find you online and offline.
3. Engaging The Power of Reviews
I'll never forget the time I was traveling through a new city, desperately searching for a place to grab a hearty breakfast. Instead of resorting to the usual chain restaurants, I turned to Google Maps to find a local gem. Lo and behold, a nearby café with hundreds of glowing reviews caught my eye. The words "best pancakes in town" and "incredible service" sealed the deal for me. This personal experience underscores the undeniable clout of reviews in Google Maps SEO.
Positive reviews can catapult a local business to the pinnacle of Google Maps rankings, making them the go-to choice for searchers like me. But, it's not just about accumulating reviews; it's also about how you handle and encourage them.
That café? It became my breakfast haven for the entire duration of my trip. I even left one of those glowing Google reviews myself, praising their fluffy pancakes and friendly staff.
Their top-tier position on Google Maps, powered by positive reviews, didn't just bring me in—it turned me into a loyal patron and advocate.
Tips for encouraging and managing reviews:
If you are a business owner with a Google Business Profile (GBP) or a website where clients can drop you reviews, here is how to get and manage more reviews.
Promptly Respond to Reviews: Engaging with both positive and negative reviews shows you value customer feedback. A gracious thank-you or a sincere apology can make all the difference.
Encourage Loyal Customers to Leave Reviews: Sometimes, all it takes is a little nudge. Ask your satisfied customers to share their experiences on Google, showcasing the strength of your local business.
Offer Incentives: Consider giving discounts or freebies to patrons who leave a review. This not only encourages reviews but also fosters repeat business.
Address Negative Reviews Professionally: Don't shy away from or ignore negative reviews. Address them head-on, offer solutions, and show potential customers you're committed to constant improvement.
In the realm of local search, the power of Google reviews can't be overstated. They're the testimonials that can make or break your Google Maps ranking.
4. Get High-Quality, Local Backlinks
Imagine walking into a room where everyone talks about the amazing craftsmanship of "John's Woodwork Shop" from down the lane. The buzz is real, and you're compelled to check it out. This, in essence, is the power of local backlinks in the digital domain.
When various reputable local sources online vouch for a business, search engines take notice, pushing that business higher in relevant searches.
Take "Mia's Bakery" for example. Mia's pastries were delicious, but her bakery was nestled in a quiet corner of town, away from the main street bustle. However, things changed when a local food blogger wrote a glowing review about her croissants, linking back to her website.
Soon, other local businesses started featuring her on their blogs and websites. Mia's Bakery started climbing the ranks in Google searches as these local backlinks grew. Before she knew it, she wasn't just a hidden gem. She was a local sensation, topping local search results, and her Google Maps optimization was on point.
How to Secure These Valuable Links:
Network with Local Bloggers: Reach out to bloggers in your area. Perhaps they can feature your services or products in a relevant post.
Collaborate with Nearby Businesses: Consider partnerships or collaborations that can result in mutual online mentions and links.
Engage in Local Community Events: Sponsor a local event or participate actively. Often, event websites will link back to their sponsors or notable participants.
Create Shareable Local Content: Craft content specific to your locale – maybe a guide or a local top-10 list. Such content can naturally gain backlinks from others in your community.
List in Local Directories: Ensure your business is listed in reputable local directories. These not only provide backlinks but also strengthen your local presence.
As the digital equivalent of word-of-mouth, high-quality, local backlinks can significantly enhance your visibility in search engines and boost your standing in local search results.
5. Engaging Local Content
As much as I love browsing global trends and international news, there's something inherently heartwarming about discovering a local story or business.
I remember, not too long ago, being caught up in a beautifully written article about the history of my hometown's oldest park. As I scrolled, I realized it was penned by "Smith's Bookstore," a local business.
Not only did I gain a newfound appreciation for the park, but I was also immediately drawn to Smith's, all thanks to their engaging content. This experience highlighted the power of local content in elevating a business's visibility online, making them a potential star in the Google Map Pack.
That very weekend, I visited Smith's Bookstore. The warmth of the store, combined with my connection to their content, made me an instant loyal customer. It was clear: their strategy of sharing stories that resonated with locals, like me, was a masterstroke in Google Maps marketing.
Their content did more than just inform; it built a bridge between the business and the community.
Tips for Creating Content that Resonates with the Local Audience
Local Stories Matter: Share anecdotes, histories, or tales about your area. These can establish a deep connection with your audience.
Spotlight Local Events: Cover local events, festivals, or fairs. This not only boosts engagement but can also help with local backlinks.
Interview Local Figures: Featuring local celebrities, leaders, or influencers can attract their followers to your content and business.
User-Generated Content: Encourage local customers to share their experiences or stories related to your business. This adds authenticity and community involvement.
Optimize for Local SEO: While crafting content, ensure it's optimized for local keywords and terms, enhancing your chances of being discovered in relevant local searches.
By blending the essence of your locale with your content strategy, you can enhance your connection with the community, driving both footfalls and clicks, and amplifying your Google Maps marketing.
6. Mobile Optimization: Ensuring Seamless Mobile Experience
I was once in an unfamiliar part of town, hunting for a coffee shop to meet a friend. Naturally, I pulled out my smartphone and began my search. The first local business that popped up on Google Maps had a fantastic rating, but it was a disaster when I clicked on their website to check the menu.
The text was unreadable, images overlapped, and I had to pinch and zoom constantly. Frustrated, I moved on to the next option. That day, I truly realized the significance of mobile optimization, especially for local businesses aiming for top-notch Google Maps SEO.
The experience was a stark reminder that while having a website is crucial, ensuring it's mobile-friendly is equally, if not more, important. As much as I wanted to visit that highly-rated coffee shop, the clunky mobile experience pushed me away. This isn't just my story; it's the experience of countless users searching for local businesses on their mobile devices.
The Importance of a Mobile-Friendly Website for Local Search
First Impressions Matter: Most customers will access your website via mobile first. If it doesn't load quickly or looks messy, they might never give your business a chance.
Higher Local Rankings: Search engines prioritize mobile-optimized websites. This isn't just a global trend; it's essential for local SEO services.
Improved User Experience: A seamless mobile experience ensures that users can easily find the information they seek, increasing the chances of them engaging with or visiting your business.
Boosts Local Engagement: Mobile-friendly sites, combined with Google Maps SEO strategies, enhance the possibility of users sharing or recommending your business to others in their vicinity.
Future-Proofing Your Business: With the proliferation of smartphones, tablets, and wearable tech, optimizing for mobile ensures you're ready for current and future trends.
Local businesses don't just optimize for the sake of it. Embrace mobile optimization as a core part of your strategy to truly connect with the community around you.
7. Utilizing Local Keywords
There's a distinct charm in the local nuances of every region, and this extends to the digital world as well. When I'm searching online, whether it's for a cozy cafe or a handyman nearby, my search terms naturally become more localized.
Instead of typing "best cafes," I might search for "best cafes in Eastside Portland" or "handyman near Hawthorne Boulevard." These specific local terms help me find precisely what I'm looking for, and they're a testament to the power of localized keywords for business listings.
Strategies to identify and implement local keywords:
Understand Your Audience: Think about the terms locals might use when describing your area. This might include landmarks, neighborhood names, or popular local hangouts.
Google's Keyword Planner: Use tools like Google's Keyword Planner to identify popular search terms related to your business in your specific area.
Study Competitors: See what keywords other local businesses in your industry are targeting. This can give you insights and possibly highlight gaps in your strategy.
Incorporate Location-Based Terms: This includes city or town names, street names, and even nearby popular spots.
Feedback Loop: Encourage feedback from your customers. Ask them how they found you online. Their responses can provide direct insights into the local search terms they used.
By weaving in these local keywords into your website, product descriptions, and even blog posts, you not only make your business more discoverable but also resonate more authentically with your local audience.
8. Engaging with Google MAP Q&A Section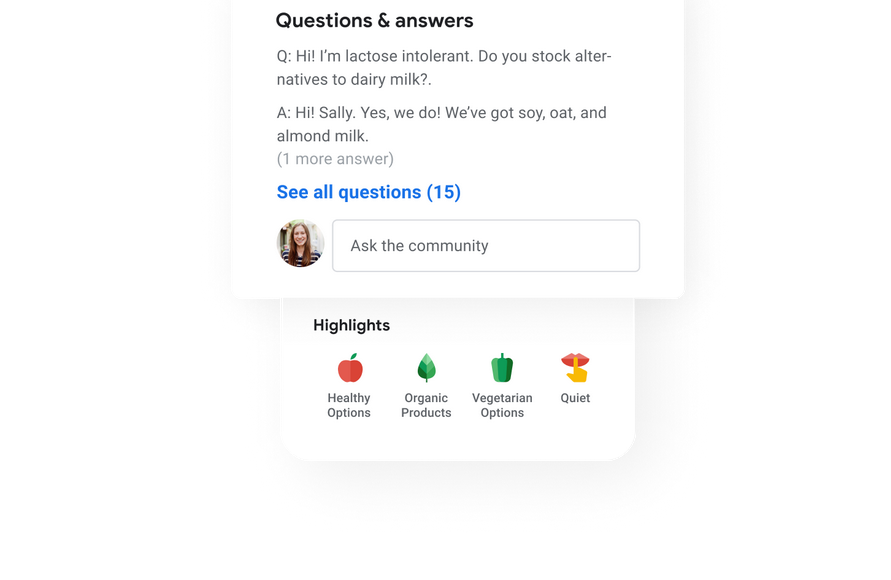 The Q&A section on Google Maps is more than just a feature; it's a dynamic conversation between businesses and potential customers.
One evening, while trying to find a tranquil spot to unwind, I stumbled across a park listed on Google Maps. Unsure about its amenities, I threw a question into the Q&A section: "Does this park have a nice spot overlooking the city?" Within a few minutes, a helpful local and the park's business account responded. That evening, I found myself at the perfect spot, overlooking the city lights, all thanks to that quick interaction.
That quick Q&A interaction didn't just provide an answer; it fostered trust. It was a testament to the park's active engagement and the helpful nature of our local community. That little dialogue made me realize the potency of the Q&A feature in connecting local businesses online with potential visitors or customers.
How Businesses can Benefit from this Feature:
Direct Communication: Engage directly with potential customers. Answering questions promptly can foster trust and drive more visits.
Showcase Expertise: Use the Q&A section to highlight special features or services your business offers. It's a subtle yet effective form of marketing.
Active Monitoring: Regularly check for new questions. An unanswered question might deter potential customers or lead to misunderstandings.
Encourage Questions: Promptly ask your regular customers or visitors to post common questions they had before visiting. This proactive approach can help address future visitors' concerns.
SEO Benefits: Actively engaging with the Q&A section can contribute to search engine optimization, making your business more prominent in search results.
By actively engaging in the Q&A section on Google Maps, businesses cater to potential customers and strengthen their online presence and community ties.
9. Regularly Update Your Google MAP Listing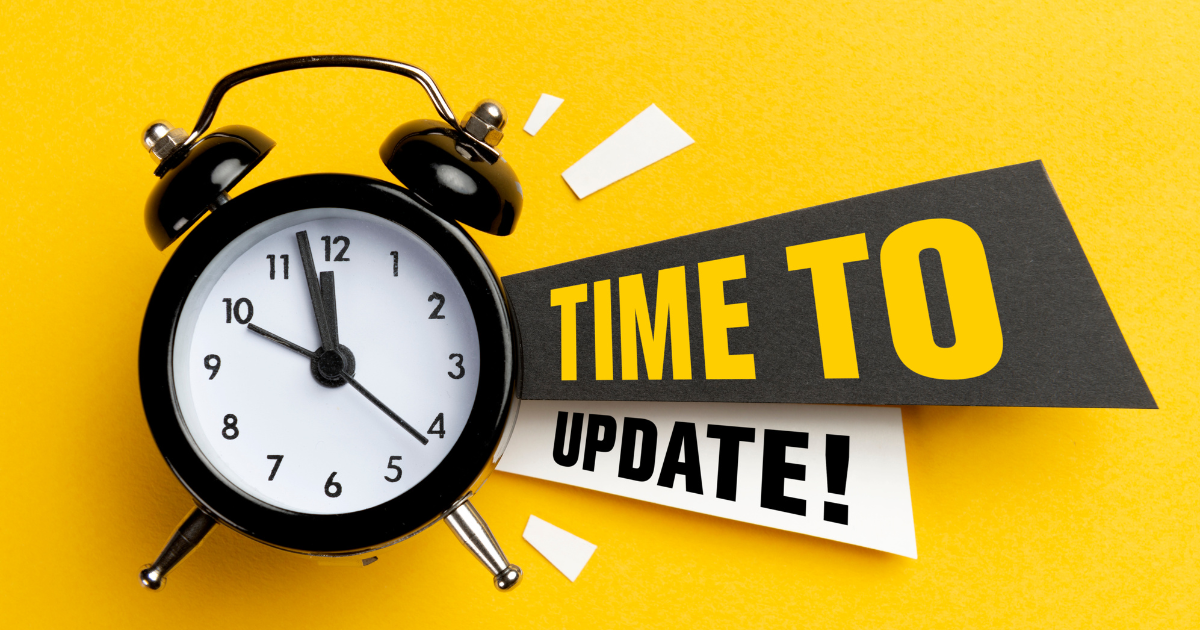 In this fast-paced digital world, information can become outdated quicker than a cup of coffee cools down.
An accurate and fresh Google MAP listing not only aids potential customers but also boosts your visibility on the platform. Think of it as a living, breathing entity. Much like how you'd regularly update a business website, your Google MAP listing deserves the same level of attention.
Simple Strategies to Keep Your Listing Current:
Periodic Reviews: Set a monthly or bi-monthly reminder to review and update your listing, ensuring that all information is correct.
Post Events and Offers: Use the 'posts' feature to share upcoming events, promotions, or new offerings. This keeps the audience engaged and informed.
Refresh Photos: Regularly update your business photos to showcase any renovations, new products, or events.
Engage with Reviews: Respond to both positive and negative reviews. This engagement shows that you value customer feedback and are attentive.
Sync with Website: Make sure that any changes made to your business website, like hours of operation or services offered, are also reflected in your Google Maps listing.
In the age of digital connectivity, ensuring that your Google MAP listing is up-to-date is more than just good practice; it's essential for business growth and customer satisfaction.
Conclusion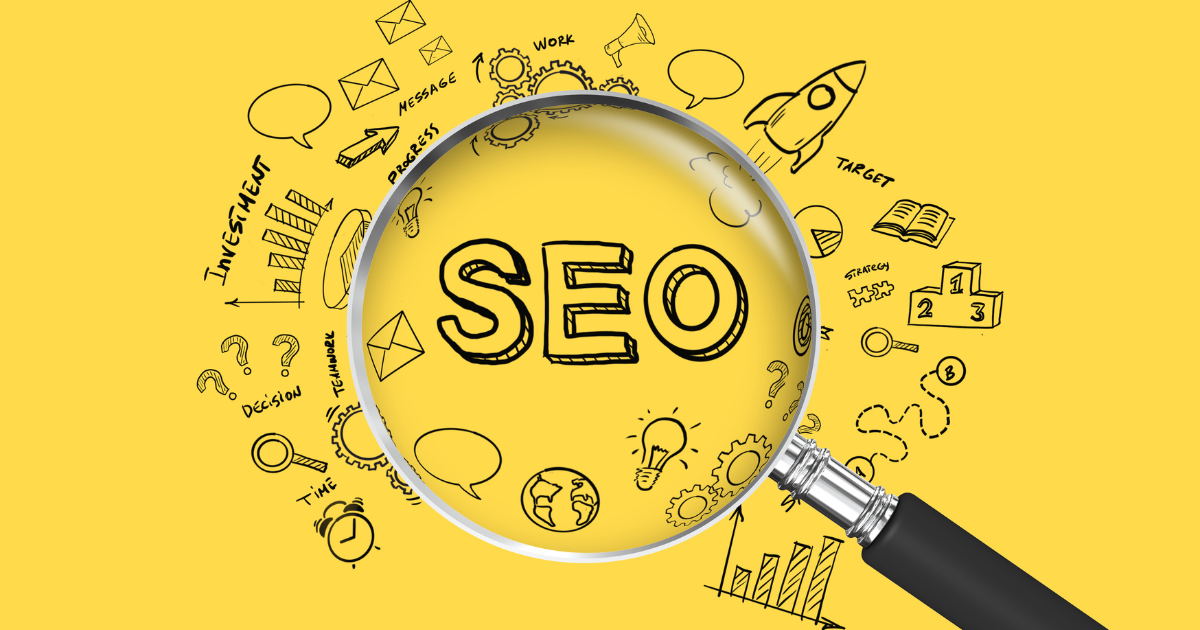 It's clear, now more than ever, that Google Maps is not just a tool; it's the lifeline for local businesses wanting to mark their territory in the vast online landscape.
When done right, Google MAP SEO can skyrocket your business's visibility, placing you at the forefront of search rankings, making it easier for customers to find and engage with you.
Remember, every time someone searches for services or products you offer, there's potential for your business to be their top choice. But this doesn't happen by magic; it's the result of diligent Google Maps SEO practices, ensuring your business shines brightest among the stars in the digital sky.
It's a journey worth embarking on; the steps we've discussed are your roadmap. If you've been on the fence, I urge you to take the leap. Start with one strategy, master it, and move on to the next. Before you know it, you'll be reaping the rewards.
But hey, I'd love to hear from you. Have you tried these strategies? Have they propelled your business to new heights, or have you encountered some hiccups along the way? Dive into the comments and share your tales. Let's learn, grow, and conquer the world of Google MAP SEO together!