In a bid to achieve more visibility online, lots of businesses create a business profile as it is free. As a business owner, I want you to realize that creating a business profile on Google does not mean you have the capabilities to manage the profile.
However, you need to be able to edit your profile if you want your business to be a powerful SEO tool for lead generation.
The only way you can get control over your business profile, be able to manage it, and unlock extra free features to boost your Google visibility is through a Google My Business account.
In this post, I will unravel all you need to know about Google My Business Audit and how to conduct a GMB audit for optimization.
What is Google My Business?
Google My Business, now known as Google Business Profile (GBP), is a free optimization tool that helps business owners determine how their business appears on Google Search, Google Shopping, or Google Maps.
This tool allows a business to create a profile with its contact details, location, and customer reviews. It also allows you to post business updates, list your products and services, and, most importantly, connect you to customers.
Even if you do not have a physical location for your business, it doesn't hinder you from having a business profile on Google. Since everything is online, it's only smart to put your business where everyone can access it.
Your Business Profile is the term Google will use for your Google business listing.
Importance of Having a Google My Business Profile.
Daily, a great number of people use the internet to search for different information. Like cooking tips, the latest trend updates, local shops, and more. Google My Business (GMB for short) can help you optimize your visibility online so that people searching for your products and services can find and reach you.
People depend on Google for almost everything. You can relate to how easy it is for you to whip out your phone to quickly type in a search query on Google; that is how others do.
Therefore, it is necessary to have a Google business account that is optimized at this age and time so you can appear at the top of Google search results.
The more your business is searchable, the more you attract customers to your business. The good news is that even small business owners, local businesses, or start-up businesses can have your Google business profiles online so more people can reach you.
Creating, verifying, and adequately optimizing your GMB profile is a valuable chance to get your business known, which is why you should take advantage of this feature to its most significant extent.
Let us jump into other importance of the GMB profile.
It is absolutely free.
It makes your business visible.
It showcases valuable and accurate information about your business
It improves your business's local SEO
It allows you to engage and respond to customers' reviews.
It lets you gain customer insight which you can use to improve your business.
You can create a free website directly in Google Business Profile.
What is Google My Business Audit?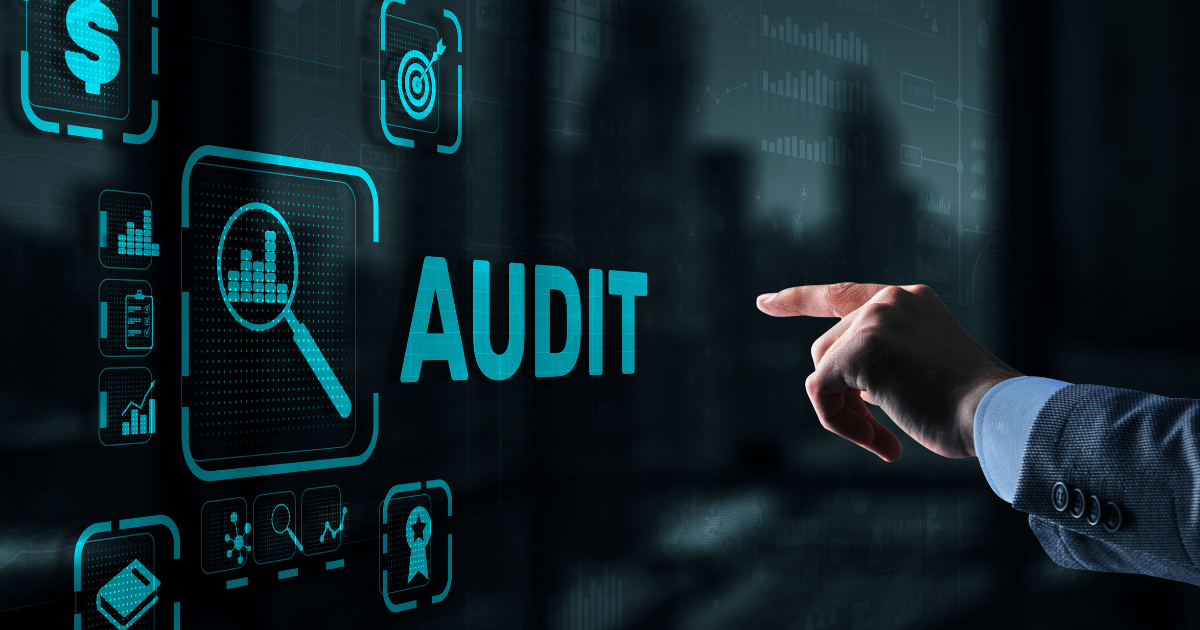 A Google My Business audit is a procedure for assessing and enhancing a company's online performance and visibility.
The Google business profile audit concentrates on the website and how useful it is to the local audience, and It also helps pinpoint areas for development, spot duplicate listings, NAP mistakes, and local rankings markers that aren't part of the GBP listing, as well as monitor progress over time.
The emphasis is on ensuring that the company is correctly set up on Google, that the website is connected correctly, and that the company utilizes all of the advantages that Google offers local businesses.
What prevents the profile from appearing higher on Google and Google Maps can be revealed by the audit.
Let us look further at why you need a strong online presence and the impact of GMB on local search results.
 

Reasons an Online Presence is Important for You and the Impact of GMB on Local Search Results.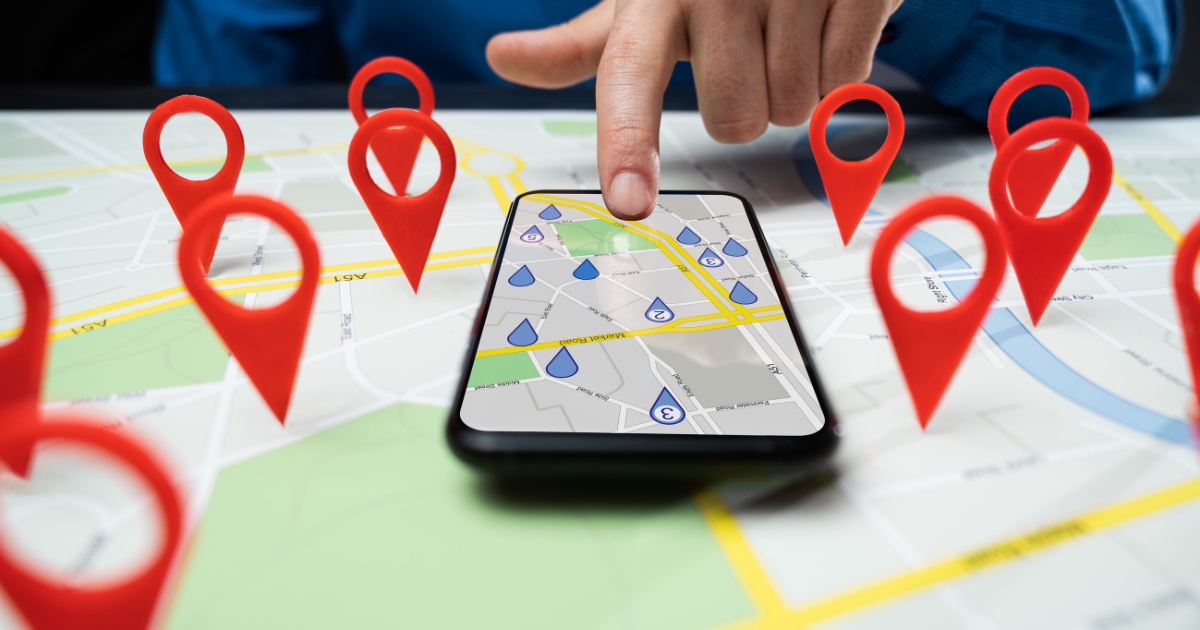 The other day, I was looking for a good hair salon, as my barber was unavailable. I was searching a day before I attended a family event. My friend recommended a salon to me, but I wasn't able to get a booking because the man was only going to be available four days after the fancy event I was planning to attend. I was disappointed. What was I to do now?
I went straight to Google and typed in the proper search terms, hoping for a good search result to pop up so I don't look like an unkept person at the event and in all the family photos. The first result that came up was the place I had already called, but the second place that came up I had never heard of it before.
I opened the website and quickly saw an online booking option, which was great for me. I went ahead to begin checking the prices and their hours of operation online. When I was done with all that, I successfully booked the appointment, which was relatively easy to achieve.
After booking, some moments after, I received an email verification, and I went out to search the place— guess what? It looked like an apartment building.
I was confused at the moment, then I brought out my phone, which proved that I had arrived at the exact place. I stepped up the stairs to the 3rd floor, and, to my greatest surprise, the signpost for the barber shop was hanging there, staring at me.
I knocked and entered. I met a man, and among the first things he said after greeting me was, "How did you find me today? Just curious." I didn't really even think about it; I straightly answered, "Oh, I just Googled you."
It was a little deal for me, but just like that! One Google search and that small business owner attracted a new customer. And thank goodness I was able to get a needed shave, and I left feeling confident I was going to look perfect for my family event. And the good part is I won't look scary in the photos.
Why Your Business Needs an Online Presence
The key takeaway is that having an online presence, particularly for small or local business owners, can make or break their business. I was glad to make an appointment because I was able to easily access the website and all the information about the goods and services.
In addition, I made my appointment online at a business I'd never heard of, and in a structure I had never seen. The business owner gained a new client that day that he otherwise would not have had, and, more importantly, I didn't have to dress and look unkept for my event.
It's a good thing he has a business profile that is current, right? One of the nicest things you can do for your customers is to have an online business, which is advantageous for both of you.
It is true that some businesses don't have the resources and a lot of time to build an online presence. But having no time is not a problem, as the time used to build an online presence is not a waste. Here are a few reasons why your business needs to be online.
Online presence improves access to your business.
Online presence connects to a wider audience
Online presence helps to build customer relationships and reliability.
Online presence allows for easy advertising.
Now let us look at why you need a Google business profile audit:
Why You Should Perform a GMB/GBP Audit?
As stated earlier, a GMB audit is a process that helps a business do well in online searches. The audit helps you to check for errors made in your profile. Finding out errors and adequately correcting them can quickly boost your visibility.
Therefore, I will delve into the common errors found in most businesses' profiles that affect them.
Incorrect Business name:
This is a common error in many businesses. Ensure your business name online tallies with the business name in the real world. Do not add keywords to the business name. For this can cause confusion to customers when they search for the business online and see a different name.
Incorrect Information:
Your GMB must have current information like business hours, phone number, accurate address, etc. You don't want to make it difficult for customers to do business with you. Google also has a feature that allows to create or set up special hours for holidays or events. This helps to ensure your business hours are accurate all the time.
Business Categories:
Business categories in GMB are one of the most influential factors in ranking on Google and Google Maps. Being specific in your primary category can help influence rankings in a competitive environment.
Takeover:
Sadly, business accounts can be cruelly 'claimed' if the profile has not been verified. If you come across fraudulent activity or any misleading information, immediately report it to Google.
Fake or Wrong Reviews:
Fake and negative reviews damage your business name. These reviews can be negative reviews left by competitors or former employees. Also, fake positive reviews can be detrimental, as the reviews can lead to a loss of trust in your business.
Do not review your own business (including staff), don't review competitors, don't incentivize reviews, and do not use review management software that breaks the guidelines of review platforms.
Low Quality or Obsolete pictures: 
Accounts with quality images are more attractive than accounts that don't have any—moreover, quality and accuracy matter. Ensure your business's online name is maintained through good-quality media.
Not responding to questions:
If you are not responding or monitoring Google's Question and Answer feature, you run the risk of allowing someone from the public to respond with the wrong information.
Having an operational and helpful GMB can be the big difference in why a customer stays with your profile or moves to the next.
Performing a Google Business Profile audit is the ideal way to produce a useful checklist of suggested optimization techniques. Use the advice to increase the visibility of your business GMB and the online and offline traffic to your enterprises.
Running a GMB audit can also make your business stand out from the competitors, which is a fantastic reason to do so. This audit provides clients with value and fosters client trust, ultimately increasing income for your company.
How to Optimize Your GMB Listing
Firstly, to optimize your GMB listings, you have to make sure your business is claimed and your basic business information is accurate and current.
It is also important to ensure that your business NAP (Name, address, and phone number) is accurate and corresponds with other mentions of it across the web and in the real world.
Check the following business details to ensure your profile is up to date.
Official Business Name
Phone Number
City, State, Zip
Street Address
Suite or Unit
Website Address
Email Address (company email address)
Short and Long Business Description
Primary and Secondary Category
Business Logo
Business Hours
The next step is to use the guide below to completely audit your business listings.
GMB Address Audit:
Ensure it is a physical location or a service area
Ensure your business is situated in the city center
The address should be legitimate
The GMB address must match the one from the citations
Ensure the city of your business location is added
Confirm the zip code of your business
GMB Business Hours Audit:
Your  business hours must match the ones from the citations
The listing must display popular times (including time/day)
The business should have up-to-date business hours (including holidays)
GMB Business Title and Website Link Audit:
Don't intentionally add keywords to the business name
The business URL must match the one from the citations
The GMB must link to a site (link to city page/root domain)
The GMB link that links to a site should contain UTM tracking
GMB Category Audit:
Make sure your business is using the ideal primary category
Check which additional categories are currently in use and their order
The GMB categories should mirror the service categories from the site
The main site should have a page for each of the service categories
GMB Review Audit:
The listing should display third-party reviews (such as Yelp and Facebook)
You should reply to reviews by incorporating relevant keywords
You'll want customer reviews to come from Google's Local Guides and include pictures
GMB Photos Section and FAQ Audit:
Check the number of photos and their quality
Photos should correctly show the business location
There should be a good balance between photos posted by users and the business
Make sure the content of the Q&A section has location/service keywords
The listing should have questions and answers
Upvote good answers that aren't from your client
GMB Post Audit:
Check the date of the last GMB post that shows on the listing (Ideally, you should publish once a week)
Check the total post count
Posts should contain content, links, and photos
Include geo mentions in GMB posts
Posts should link back to website pages (service pages, city pages, root domain, product pages)
GMB Sitelink Audit:
Check if the listing has the options of booking/appointment
Link additional profiles (Twitter, LinkedIn, etc.)
See if you can complete a 360-degree tour for the GMB listing
See if you can include on-site services and online appointments
Show services/products with their prices
Local SEO Optimization Audit
Local results, according to Google, are mostly determined by prominence, relevance, and proximity. Due to this, their search engine algorithms may determine that a company farther away from your area is more likely to have what you're looking for than a business closer to your location, placing the latter higher in local results. When that algorithm is incorrect, it may be quite frustrating for a firm.
By making your local GBP listing more optimized, you raise your business's ranking in search results and influence those who notice the listing to take the next step.
Examine your local listings to make sure the following essential details are current:
Prominence
This refers to how famous a business is. Prominence can be measured from the number of reviews you have, any media mentions, your position in web search results, and more.
It is also based on the data that Google possesses about a business from around the internet (taken from directories, articles, and links). So, keep this information in mind because it can also impact local results.
Relevance
This means having an updated profile with the right categories, detailed service listings, and relevant keywords.
Add detailed and full business information to help Google gain a better understanding of your business. This will help match your profile to relevant searches.
If someone's looking for a "Caribbean restaurant with non-vegan options," and you've emphasized your non-vegan menu on your profile, chances are you'll rank higher for that search.
Proximity
The beauty of Google search lies in its ability to connect users with a local business closest to them. Therefore, predictably, one of the key determinants of your ranking is how near your business is to the person searching.
A good practice to follow is to have an up-to-date address and location keywords in every of your local listings.
To continue with your local SEO audit, continue with the following:
1. Competitor Comparison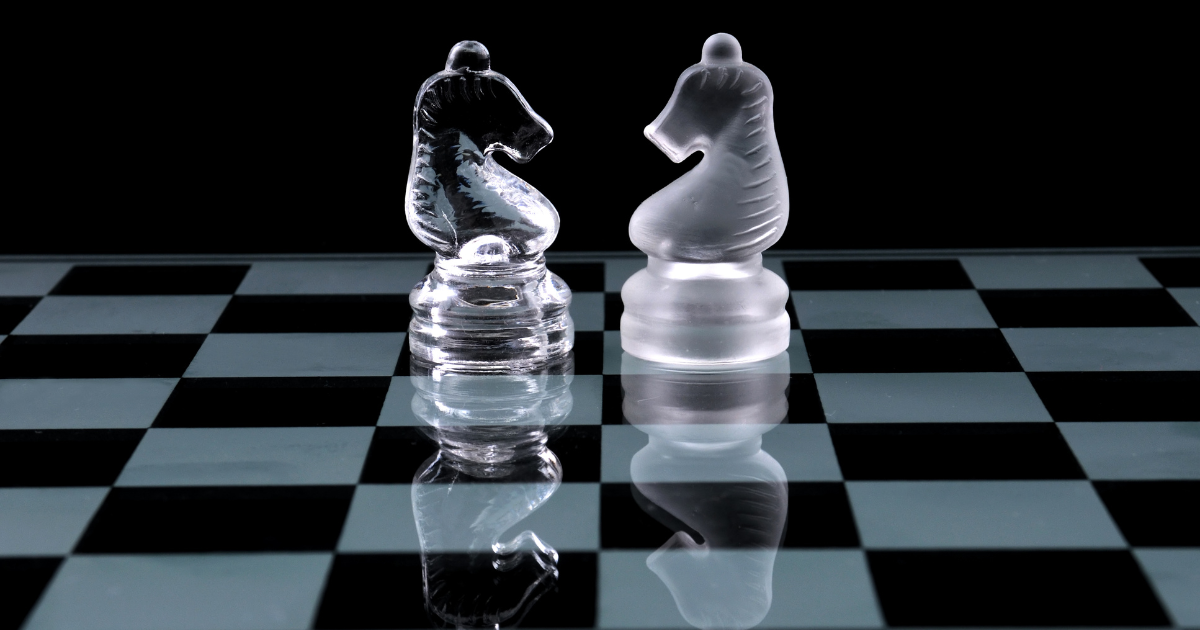 Who doesn't want to move ahead of their competitors? You can help your business beat its competition by understanding the extent of your competitor listings.
When you analyze your competitor listings, you will get to know the changes or additions you need to make to your business listing to make it important. For instance, you may see that you need to increase the quality and number of reviews.
Note: Check for these in your competitor listings and then accordingly make changes to your business's listing:
Check if they have their target location in their listing title
Check if they have a keyword in their listing title
Check their review count
See where their links go to
You can also check the Google Business Profile Guidelines to make any optimizations that you think will work in your favor.
2. Keep Citations Consistent in Your GMB Audit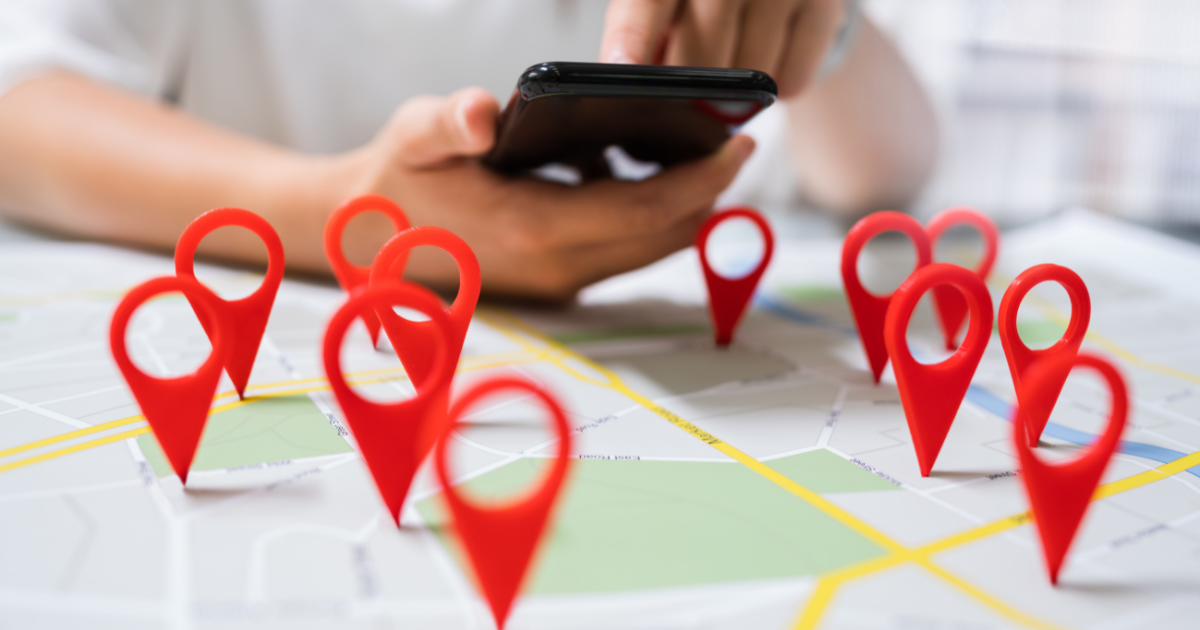 You need to keep citations consistent, as it's crucial for local search engine optimization. Citations refer to a mention of your business name across the internet, even if they don't link directly to your site. Citations include review sites, local listings, and GBP listings.
Ensure you take these final steps as a part of your audit:
Your business NAP (Name, Address, Phone Number) may be correct on GBP but wrong on other directories, leading to problems with profile ranking. Ensure your business NAP is consistent across the web (this includes Bing, Facebook, Apple Maps, etc.)
Open Google Maps and search for your business. Check for any duplicate listings.
Conclusion: Putting it All Together.
So far, in this article, we've been able to cover a wide analysis of GMB audits. Remember, Google My Business can help you optimize your visibility online so that people searching for your products and services can find and reach you.
Creating, verifying, and adequately optimizing your GMB profile is a valuable chance to get your business known, which is why you should take advantage of this feature to its most significant extent.
GMB audit helps you to check for errors made in your profile. Therefore, finding out errors and adequately correcting them can quickly boost your visibility. Running a GMB/GBP audit can also make your business stand out from the competitors, which is a fantastic reason to do so.
This audit provides clients with value and fosters client trust, ultimately increasing income for your business.
If you carefully follow all these steps, you will be able to conduct a successful audit and carry out Google Business Profile optimization for your business. The audit will offer all the understanding you need to get your business ranking where it should be!
So now, what are you waiting for? With the information from this article, conduct the audit to boost your business rankings today!