'Follow these simple steps on all you need to know on how to rank higher in Google Maps to gain visibility in order to attract more customers to your business.'
Google Maps is the modern-day compass managing foot traffic. It is more than an ordinary app. In today's technological age, running a business without taking advantage of the power of Google Maps is like opening a store and forgetting to tell anyone about it.
Everyone relies on Google for every search query. Take yourself, for example; you can imagine how quick it is for you to whip out your phone when you need to search for something real quick. It could be you need a clean haircut for an event you plan to attend, and you type on Google for the nearest barber shop. That's how dependent we are on Google for answers.
Likewise, suppose you want your business to pop up at the top of every Google Maps business listings concerning the services you render as a business person. In that case, you need to leverage Google Maps ranking power. Google Maps has transformed the way we find local businesses. Before examining steps and strategies on how to rank higher in Google Maps, let's acquire a clear understanding of some essential knowledge.
Google Maps Ranking: What it is About
Google Maps ranking is simply all about how local businesses or locations show when users search for particular goods and services in an area. For instance, if you type "coffee shops near me," the sequence in which cafes appear is determined by Google Maps' algorithms.
These algorithms consider local search ranking factors like relevance, distance, and prominence to decide the order of appearance. When talking about 'how to rank higher in Google Maps,' the purpose is to be among the first few results that pop up, enhancing our chances of being clicked on and visited by potential customers.
Why Google Maps Optimization Matters to Your Business
Local businesses wishing to draw in new clients and expand their online presence should place a significant priority on improving their Google Maps rating. The app reached over 25 million downloads In 2021 by US smartphone users. This feat is far more than any other app in the category.
Understanding how to rank higher on Google Maps is a crucial skill you need in your local maps SEO toolkit as more people use Google Maps to find local businesses, and voice search usage has increased dramatically.
Your local business can benefit significantly from investing in its Google Maps position, and the distinction between being first and fourth is essential for your online presence.
From your experience, you can tell how rarely you can look past the first results that appear on your search query. As a business owner whose business is located in a busy area, it is dangerous for your business to not rank at the top of every search result.
Why it's important is as follows:
1. Visibility:
More prospective customers will see your business if it ranks higher on Google Maps. It's comparable to choosing between a storefront on the busiest street and one in a dark lane.
2. Credibility:
Like it or not, users frequently mistakenly associate credibility with high rankings. A better rank can instantly increase a potential customer's perception of your company's legitimacy.
3. Positive Reviews
Google properly considers the positive reviews when determining where your business will appear in the local pack. Positive reviews online will increase the trustworthiness of your business, increase conversions, and produce great returns on investment.
4. Increased sales and traffic:
In other words, greater visibility and reputation result in more foot traffic (or clicks if you're an internet business), which in turn results in greater revenue.
The existence and expansion of all businesses in this digital age depend on their ability to understand and optimize for Google Maps ranking.
3 Factors that Influence Google Maps Rankings
Google Maps ranking factors must be adequately understood for you to be able to boost the ranking of your business. Understanding the factors helps you to focus your efforts on the right areas. Doing this helps improve your Google Maps marketing and keywords effectiveness.
The three primary Google Maps ranking factors the algorithm uses are as follows.
1. Relevance
Relevance talks about how your business is related to any search inquiry. This factor is very important because if the search made is closely related to the keywords used for your business profile on Google Maps, it will make your business show up higher in Google search results. To ensure your business profits from this ranking factor, do due diligence to ensure your Google Business Profile is accurately and completely filled. This relevance factor will ascertain your visibility in local search results any time prospective customers do a related search.
2. Distance
Distance talks about the proximity of your business to a potential customer. Just like the relevance factor, distance also influences your ranking. But there is not much you can do to change your distance because It is not possible to start appearing in every location of all related local searches done. One way you can take charge of drawing traffic for every search done close to your business is to fill in your address correctly. Properly filling in the correct address in your Google Maps business profile will make Google rank your business higher.
3. Prominence
Prominence talks about how prominent your business is, especially online. This third factor is one you should pay full attention to. Building a good reputation for Google Maps optimization through positive reviews from existing customers aids your business in becoming well-known in the online space.
The following are some additional criteria that will affect the outcomes of a Google Maps ranking search.
4. Signals from Google's Business Profile
The greatest SEO strategies for your business profile must be followed in order to optimize your strategy for Google Business Profile signals. To put it another way, keep your information current, reply to inquiries and reviews, promote reviews, and make consistent posts.
Additionally, you should include significant, relevant keywords in your Google Business profile, particularly in the company description.
5. Link Signals
Your backlinks are the cause of link signals. A backlinking strategy that produces high-quality content and publishes guest posts can help you with this.
6. Review Signals
You may strengthen your review signals by encouraging customers to post reviews and responding to both positive and negative reviews.
How to Rank Higher in Google Maps: Optimizing your Google Business Profile
In the past, Google Maps ranking was determined by relevance, proximity, prominence, and business domains. However, recently, Google has begun taking into account a number of additional factors for Google Maps rankings.
As a result, most small and medium-sized businesses have experienced an uptick in their Google Business Profiles (formerly Google My Business) listings. Otherwise, established big-budget firms might have dominated them.
It has been demonstrated that being in the top three spots on Google Maps may genuinely help your business and be very beneficial for both you and your potential customers.
Additionally, your business's top Google My Business rating serves as a vital performance indicator for your customers and other online users looking for local search engine optimization (SEO) services.
A few crucial local search ranking elements are all that stand between your organization and a good rating when it comes to local SEO. And that is the reason for writing this article. Here, we will discuss several SEO techniques to help your business rank highly in local searches:
1- Include your Business in Google Maps
You can't rank on Google Maps unless your business is listed there, so take a few minutes to make sure it's there. This is the first step to increasing your Google rankings. Ensure your business name is matching to the one you use on your store signboard. Adding your business profile ensures that your business appears in local search results.
Begin by going to Google Maps and typing the name of the business into the search field. If your business does not appear, click "Add a missing place." You will be required to provide the following information:  Name of the business, Business category, and Location.
After entering the information, click "Send." When the listing is accepted, you will be notified through email.
2- Claim and Verify Your Google Maps Listing
The first thing to know is that if you don't have access to your Google Maps business profile, you can't get your profile optimized. So, to be sure you have a business profile already, you have to confirm on Google Maps.
Simply enter "my business" into Google and or click this link, log in and see if it returns the business that you manage. If not, you probably don't have access to your business, and you'll need to update the Google account you're connected to or try to take over your business profile.
A free Google My Business account is required to claim your Google Maps business listing. If you already have an account, simply go to your Google Maps business listing, click "Claim this business" or "Own this business?" and follow the directions.
3-

Add your Business Basic Information
What your business profile contains is an important element in ranking higher on search engine result. The more accurate the information your business listing provides, the more you will rank higher in relevant searches. Below is a list of how you can optimize this section effectively;
i. Maintain consistency with your name and address.
Google Maps prioritizes businesses that it believes are trustworthy, and one indicator of your reliability is the consistency of information about your business across the net.
Assume you own a business called "Peca Bags and Accessories." Make sure your business name is exactly that on your Google My Business dashboard and not a tiny variant, such as PECA Accessories & Bags.
Ensure this name is consistent across all your internet sites, including your website, Facebook profile, and others. The same is true for business addresses (for example, "St" vs. "Street").
ii. Use a local phone number, including your tracked and main number.
If you use a local phone number with your location's area code, it will enable your business to appear high on Google Maps ranking and also assure customers you have your business in that area. If your numbers are incorrect, it can lead to no calls to your business.
Use a tracked number as your business's primary phone number and your main number as your secondary number if you utilize call tracking. Most of your calls will come in through the tracked line, allowing you to measure the value of your listing; however, with the primary number still in your listing, Google can match your number with the one on your website and other listings.
iii. Specify and update your business hours.
Potential customers are interested in knowing your specific business hours. They want to know when is the right time they can contact you and reach you. Therefore, it is important to fill this part correctly. You don't want to fill a particular time, and when customers come to find you, you won't be available.
Try filling in the opening and closing times appropriately because any customer accessing information on your profile wants to be sure they can rely on the working time you put out for your business in order not to be disappointed when they contact you.
iv. Add your Business Description
When you try to boost your business view on Google Maps, it is advisable to give keen attention to the description section of your profile. Look to see if you've added a company description, and if you have, make sure it's optimized—that is, if it contains keywords that will offer you a competitive edge and raise your rating in Google Maps.
There is a character limit of 750 for the business description field on Google Maps, which includes letters, spaces, digits, and punctuation. As a result, it is advisable to make the most of your description.
Recognize that your business description, which enables you to directly provide great information to Google, is a huge value to your Google business profile.
It is a significant potential because you are writing about your company's product on a Google profile, where it may appear in related searches.
v. Adequately Categorize your Business
The business category is very important as it determines how you will rank on Google Maps. Therefore, it is vital to properly categorize your business so it can appear whenever a relevant search is carried out regarding your goods or services.
The primary category is crucial for improving your Google Maps rating. Therefore, you should approach it with caution and care. Select the primary category that best encapsulates your company's main product or service. Pay close attention to this; it's really crucial.
If any other categories are applicable, select them as secondary. The third component is the secondary categories, which, while slightly less crucial than the primary category, are nevertheless vital enough to affect your business's position on Google Maps. Create secondary categories for the ones that apply to your business and your work.
Although you cannot add new categories, if you start putting your main service into the box, a list from the drop-down menu of potential categories will show up for you to select from.
4- Add a Complete Number of Images
If you don't want your competitors to overtake you in ranking, add a complete number of images to your GMB profile. Also, add high-quality images when filling up that extra detail.
There are two reasons why the images are crucial. The first is that they impact customers' decisions over which business to select, and the second is that they impact a business' ranking on Google Maps.
Though business locations with photos and details often appear first on searches, Google hasn't confirmed that filling out your profile leads to higher rankings in their local results. Moreover, suppose it doesn't help you beat out the local competition. In that case, it will give prospective customers a decent idea of what to expect.
5-

Get Google Reviews
Customers' reviews are the first thing visitors see on every website. Therefore, it is crucial to obtain reviews so they may be shown on the Google Maps listing. The visibility of your business will be impacted by Google Reviews.
If you have too few reviews compared to your rivals, you should actively solicit favorable client feedback because Google considers it to be one of the key ranking factors.
Asking clients for evaluations is the simplest way to obtain reviews. If you simply ask, many pleased customers will be delighted to do so. Make it simple for customers to leave reviews to encourage them to do so. Think about including your Google Maps review link in your email signature, business cards, and bills.
6- Merge all Your Google Maps Listings
Google will ignore businesses that provide several phone numbers or addresses for a single operating location. Eliminate duplicate listings and unnecessary details to guarantee that your one genuine listing will rank.
7- Create local backlinks
This signal can be built with the use of backlinks. Obtaining top-notch, regionally relevant backlinks is crucial in this situation. Consider your professional relationships and nearby businesses. Even if you are in different industries, your reputation and connection to the area can be enhanced if you and another local business or even a local group each include backlinks to each other.
8-

Frequently Update Your Google Maps Business Profile
If you frequently update your Google Business Profile, Google will notice you as more engaged. Your ranking on search engines will increase as a result of Google giving active businesses priority. Events, company updates, exclusive offers, and other topics make excellent article ideas that you can use to regularly update your profile.
9- Embed Google Maps on Your Website
Inserting your Google map location on the website is one of the techniques to improve your ranking on Google Maps. Such maps might have previously appeared on other websites.
You can verify that you are in the location specified on Google My Business by adding Google Maps to the page. The audience is expanded when the location also includes the name of your company.
It's simple to add Google Maps to a website. Get your physical location on a Google map, and select "share map" from the context menu when you right-click on the three-lined button next to your business name. Then, a link appears for you to copy and paste onto the company contact page.
10-

User Experience (UX)/User Interface (UI)
If you expect your business website on Google Maps and other organic search result pages to rank higher, make sure it is mobile-friendly and has an SSL certificate installed.
Making your website mobile-friendly and installing an SSL certificate will boost its ranking directly, foster customer trust, boost conversions, and maybe reduce bounce rates.
11- Acquire Social Signals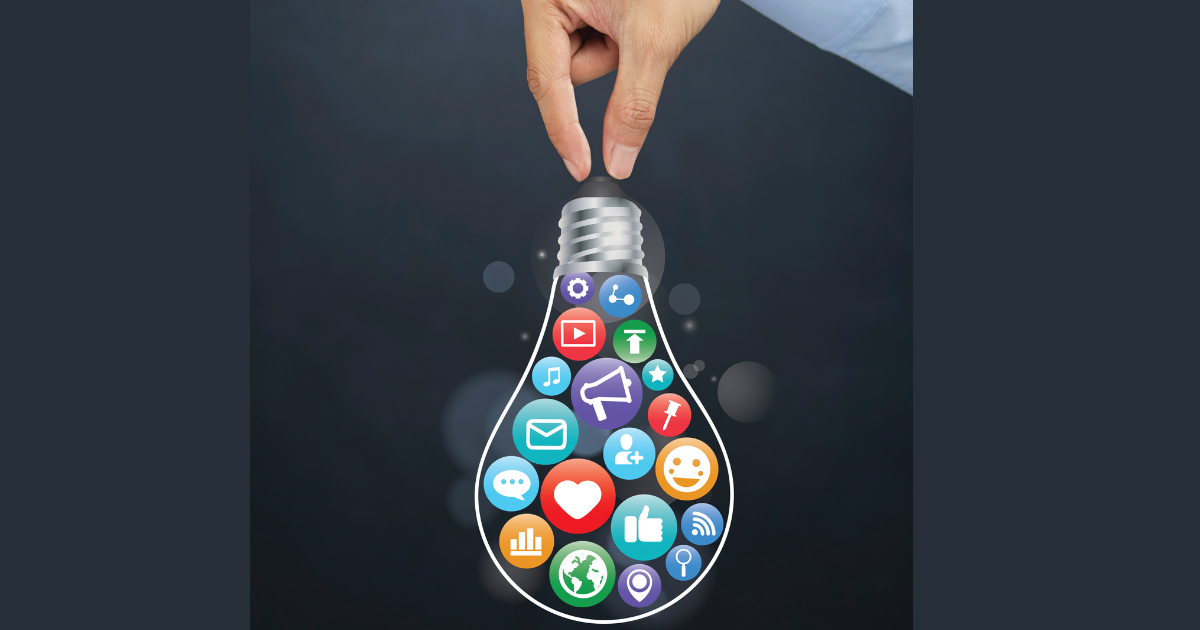 Google Maps and online organic searches both place a growing emphasis on social signals. Actually, they are determined by your website's likes, shares, and general social media presence.
Running social ads or utilizing different social media marketing techniques will help you get these social signals. It will increase website traffic and assist in connecting with new clients.
Bonus Tips
Targeting your business to local search is another technique you can use to improve your Google Maps rating. Naturally, this will boost the visibility of your profile in Google Search, but it may also have an impact on how well your Google Maps business listing is ranked.
Don't just use location-based keywords in the page titles; also use them in the headings, body text, image tags, captions, and URLs. Also, add location-based keywords to your site's primary pages, including the homepage, about us, contact us, products and services page, and even posts on your blog.
– Monitor your Rankings
It is also important to point out that monitoring your Google Maps ranking, like any other marketing strategy, can help you know where you stand and allow you to make the necessary corrections. There are several analytical tools available, some of which are even included in Google, that make this simple to do.
Summary
Although the procedures for listing your business are advanced and are updated regularly, keep in mind that the purpose for your business to appear at the top of every search is to attract more customers to your business.
So, it is important to optimize your business profile to allow customers access to the right information to help them make informed decisions.
Having successfully run through the steps you can use to rank high in Google Maps in this article, it can seem difficult or too complicated to do if all you do is just read. There is nothing talked about in this article that you can't do.
I encourage you to apply them in your business, and you will be glad you did because the steps outlined in this article are simple to follow and apply to ensure your business ranks higher on Google search.