Discovering the best SEO marketplace is essential for maximizing your website's visibility. With options like getting professional link-building, comprehensive on-page SEO audits, and detailed keyword research, the right SEO marketplace can make all the difference in your digital marketing strategy.
In this comprehensive guide, I've evaluated and ranked the top SEO marketplaces, including my top 3 recommendations, so you can make an informed decision and find the perfect fit.
Fiverr: As a well-known freelance platform, this is a popular place for businesses to get SEO help.
Legiit: Best growing marketplace where SEO professionals offer many services to help you get better rankings and increased visibility.
SEOClerks: One of the best SEO marketplaces with a cost-effective way to hire an SEO freelancer and see real improvements in search engine rankings..
Looking for the best SEO marketplace? This guide provides SEO freelance marketplace that can help you maximize returns on your SEO investment.

 
In the swirling vortex of the digital marketing world, one thing remains as steady as a spinning top: the unyielding importance of Search Engine Optimization (SEO).
If your business isn't wielding SEO strategies like King Arthur's sword, you're not just leaving money on the table – you're practically handing it over to competitors with a big, cheeky grin on your face.
But here's the thing: SEO can be pretty tricky to handle alone. It's a bit like trying to juggle while riding a unicycle – not impossible, but certainly challenging. That's where SEO marketplaces come in handy. They're like bustling digital shopping malls, filled with competent freelancers who speak fluent SEO and can turn your ho-hum website into an optimized powerhouse.
However, as with superheroes, not all SEO marketplaces wear capes. Some might just be Clark Kent in disguise – pretty decent, but not exactly Superman. That's why we've done the hard yards and compiled a list of the top 5 SEO marketplace options for maximum returns.
Ready to rumble in the digital jungle? Lace-up your boots, grab your machete, and join us as we carve through the dense undergrowth of SEO marketplaces. And don't worry; this journey promises more treasure than peril. After all, in the world of SEO, it's the survival of the smartest!
Understanding SEO Marketplaces
You might be wondering, "What on Earth is an SEO marketplace?" Great question!
An SEO marketplace is a cool place on the internet where SEO experts meet people who need help with their website.
It's like a big online talent show, but instead of singing or dancing, people are showcasing how great they are at making websites shine on Google.
Now, onto the next big question: "What can you find in an SEO marketplace?"
Well, an SEO marketplace is a lot like a big digital toolbox. Just like how a toolbox has hammers, screwdrivers, and pliers, an SEO marketplace offers a bunch of different services.
You can find SEO experts who'll help you identify and use the perfect keywords, ensuring that your website speaks the same language as search engines. There are professionals who specialize in on-page SEO, tweaking your site's content and structure to make it more attractive to Google. And let's not forget about those who can get other websites to link to yours, increasing your site's reputation and visibility.
In short, an SEO marketplace is a freelance platform where skilled people are ready to help your website and give everything SEO requires to become the star of the show on Google.
So, think of it like this: if SEO was a grand, exciting party (and trust me, it is!), an SEO marketplace is your one-stop shop for all the party supplies you need to make it a huge hit!
My Criteria for Evaluating SEO Marketplaces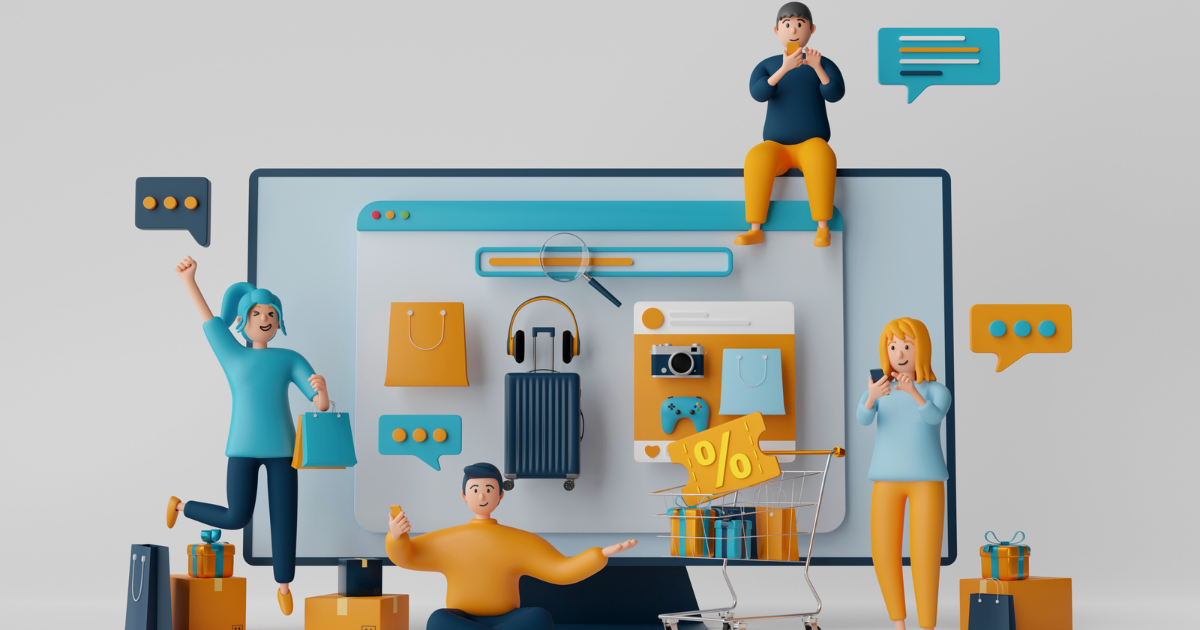 When it comes to choosing the perfect marketplace for your SEO needs, you can't just pick one at random and hope for the best.
To make sure you're getting the most value for your money, I've come up with a set of criteria to help you evaluate which SEO marketplace is the right fit for you.
First and foremost, a great marketplace should offer a wide variety of SEO services, so you can find exactly what you need to boost your website's performance.
Next, top-notch customer support is crucial, because, let's face it, we all need a helping hand sometimes!
Pricing is another important factor, as everyone wants to get the best deal possible without sacrificing quality.
Additionally, reliability is key – you want to work with SEO professionals who can deliver on their promises.
And last but not least, user reviews are a goldmine of information, as they give you a glimpse into the experiences of others who have used the marketplace's services.
By considering these factors, you'll be well on your way to finding the ideal SEO marketplace to help you achieve your digital marketing goals.
So, that's the roadmap for my evaluation process. Let's use it to find the best in these bustling streets of the marketplace SEO world!
The 5 Best Search Engine Optimization Marketplaces for Maximum Returns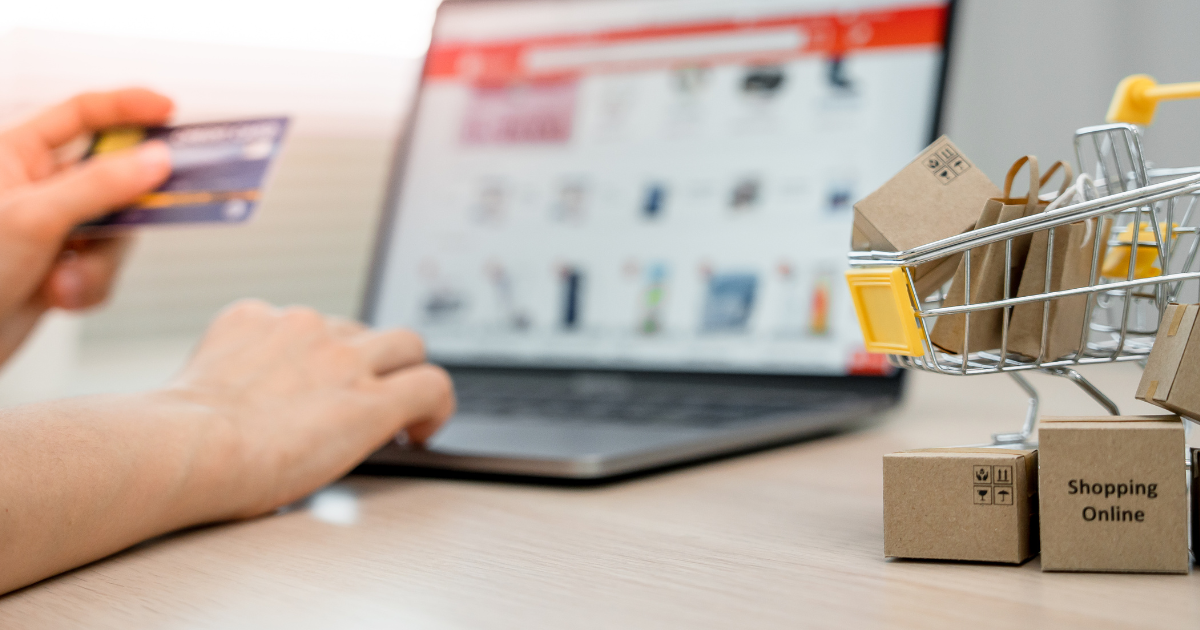 The internet is chock-full of SEO marketplaces, each offering its unique spin on optimization services. It's like walking through a bustling city market, with each stall clamoring for your attention.
But don't worry, we're not going to leave you wandering aimlessly. We've put on our metaphorical detective hats, sifted through the noise, and narrowed down the top 5 SEO marketplaces that will give you maximum returns.
From seasoned professionals offering top-tier SEO services to platforms boasting an array of tools to elevate your website, we've done the legwork so you don't have to.
So, without further ado, let's dive into these top-performing SEO marketplaces that promise to take your digital marketing game to the next level.
First up on our tour of top SEO marketplaces is a well-known player – Fiverr. This marketplace has been a popular go-to for businesses, from budding eCommerce stores to established enterprises, seeking help from professionals across a vast array of services.
Fiverr's strength lies in its colossal pool of freelancers, which means you can find a pro for just about any task – from getting your website to play nice with search engines to sprucing up your web design.
It's also famous (or infamous, depending on how you look at it) for cheap services, with gigs starting at just $5.
My favorite sections of this platform are its Graphics & Design, Ecommerce management, SEO, Content Writing, and Website Development.
Let's break down the pros and cons of Fiverr:
Pros:
A massive pool of freelancers offering a wide variety of services
Affordable options, with many services starting at just $5
Easy to use platform, making it simple to find and hire freelancers
Wide range of services, including SEO, web design, and content creation
Secure payment system and excellent customer support
Cons:
The vast range of freelancers means quality can vary, so due diligence is key
Cheap services can sometimes lead to less than stellar results
In summary, Fiverr can be a treasure trove of affordable SEO services, but you might need to sift through a few pebbles to find the gems.
If you have the time to vet your options and are on a budget, Fiverr might just be your ideal marketplace.
Next on our list of stellar SEO marketplaces is Legiit. No, that's not a typo – that's two 'i's, for the doubly impressive service this marketplace website offers!
Born from the vision of an SEO freelancer – Chris M. Walker, Legiit has been swiftly gaining traction in the SEO industry with its variety of great services.
Now, what sets Legiit apart in this crowded marketplace? One, it offers an array of SEO services, from the nitty-gritty of technical SEO to the artistry of content writing. No matter your SEO needs, there's a good chance you'll find a solution here.
I offer SEO services on this platform and have been doing so since 2018. I have bought and sold on this platform, so I can confidently say this platform is home to many SEO professionals in the industry.
As a newcomer buyer, it is easy to navigate the platform. But if you are looking for the best of the best, here is something you'd appreciate. For the best services, such as link building, guest posting, and other local SEO services, look no further than yours truly.
For graphics & design, here is your guy. For content writing, this is my favorite writer, and for anything that has to do with website development, this is my go-to freelancer.
This marketplace connects businesses with talented SEO freelancers who offer a wide range of services. The platform's mission is to provide a user-friendly and reliable space for both buyers and sellers to collaborate and achieve great results.
Another highlight is its commitment to promote sellers. Legiit focuses on creating a balanced platform where both buyers and sellers can thrive.
But like any marketplace, Legiit has its pros and cons:
Pros:
Extensive range of services and freelancers to choose from
Emphasis on promoting sellers, leading to a motivated pool of freelancers
User-friendly interface, making it easy to find and purchase services
Dedicated support team
Cons:
Being relatively new to the scene, it doesn't have as extensive a reputation as some more established platforms – but it is rapidly gaining one as the best SEO marketplace.
Pricing can vary widely as it depends on the freelancers, requiring users to do their homework to find the best value.
In conclusion, if you're seeking a vibrant, growing marketplace where SEO professionals offer a plethora of services, Legiit might be your ticket to better rankings and increased visibility.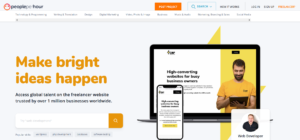 PeoplePerHour is a reputable marketplace website that connects businesses with talented freelancers across various fields, including SEO, web design, content creation, and more.
This platform is perfect for those looking to bolster their SEO efforts or enhance their eCommerce store's performance. With a strong focus on quality, PeoplePerHour ensures that you'll find decent services to meet your needs.
This marketplace website has been building a solid reputation over the years, offering a wide array of decent services to bolster your SEO efforts.
What's unique about PeoplePerHour? This platform emphasizes quality over quantity, with every freelancer vetted by the site's team. This approach helps maintain a high standard of services across the board, whether you're looking to optimize your eCommerce store or boost your blog's search engine rankings.
Among the service categories, some of my personal favorites include their technical SEO offerings and content writing services. Both categories have a wealth of experienced professionals ready to help elevate your online presence.
Highlighted features of PeoplePerHour include its intuitive interface, user-friendly search filters, and a secure payment system. The platform also offers a built-in project management tool, making it easier to track your project's progress and communicate with your chosen freelancer.
Some of my favorite categories of services on PeoplePerHour include SEO, social media marketing, and graphic design.
Pros:
A strict vetting process ensures a high standard of freelancers
Wide range of services catering to various business needs
Intuitive interface and user-friendly search filters
Built-in project management tool for seamless collaboration
Secure payment system and reliable customer support
Cons:
Prices tend to be higher due to the emphasis on quality
Can be challenging to find the right freelancer due to the platform's popularity
In conclusion, PeoplePerHour is an excellent choice for businesses seeking a user-friendly platform to find skilled professionals for their SEO and eCommerce needs.
While it might take a bit more effort to find the perfect freelancer, the platform's focus on quality and seamless collaboration tools make it a popular choice for many.
Upwork is a renowned marketplace that connects businesses with a vast network of skilled freelancers, including SEO experts, web designers, content creators, and more.
If you're looking to improve your eCommerce site, online visibility or climb the search engine results, Upwork is an excellent platform to find the right professional to help you achieve your goals. With its strong emphasis on good quality and reliable services, Upwork has become a go-to choice for many.
One of the key features of Upwork is its comprehensive hiring process. You can view detailed freelancer profiles, check out previous client reviews, and even interview potential hires before making a decision. It adds an extra layer of confidence in finding good quality SEO help.
Highlighted features of Upwork include its user-friendly interface, comprehensive search filters, and secure payment system.
Additionally, the platform offers a built-in project management tool that allows for seamless communication and collaboration between clients and freelancers.
Some of my favorite categories of services on Upwork include SEO, web development, and content writing.
Pros:
Extensive network of skilled freelancers
Wide range of services, including SEO, web design, and content creation
User-friendly interface and comprehensive search filters
Secure payment system and reliable customer support
Cons:
Can be time-consuming to find the right freelancer due to the platform's popularity
Pricing may be higher compared to other marketplaces
In summary, Upwork is an excellent choice for businesses in search of a reliable platform to find skilled professionals for their SEO and eCommerce needs.
While it might take a bit more effort to find the perfect freelancer, the platform's focus on quality and seamless collaboration tools make it a popular choice among businesses worldwide.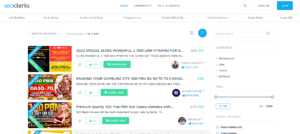 Last but certainly not least, on our grand tour of SEO marketplace options is SEOClerks. This platform, as the name implies, is like having an army of SEO clerks at your disposal, all ready to boost your site's organic traffic.
One standout feature of SEOClerks is its pricing model. Many SEO marketplaces can be pretty hefty on the wallet, but here, you can find services for only five dollars! Now that's a deal hard to beat. Plus, they regularly offer special deals and discounts, making it even more affordable.
I have a soft spot for the on-page SEO and backlink services offered here. For those on a budget, it's a cost-effective way to hire an SEO freelancer and see real improvements in search engine rankings.
Pros:
Highly affordable services with many starting at just $5
Regular special deals and promotions
Wide range of SEO services
Cons:
With a focus on affordability, quality may vary significantly between freelancers
Customer support can sometimes be a bit slow in responding to queries
In conclusion, if you're on a tight budget but still need competent SEO help, SEOClerks might just be the treasure chest you've been searching for in the vast ocean of SEO marketplaces.
Importance of Choosing the Right SEO Marketplace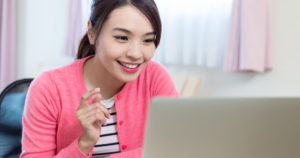 Choosing the right marketplace is a bit like picking the perfect outfit for a first date. It can make a great first impression, showcase your best qualities, and set the stage for future success.
Why is it so critical for your business, you ask? Let's break it down.
First, the right marketplace acts as a launchpad for your website's visibility. With skilled SEO experts at your disposal, you can effectively navigate the intricate world of keyword research, link building, and on-page optimization to boost your website's rankings.
Secondly, the benefits of selecting the right marketplace extend beyond just improved rankings. A good freelance marketplace is more than just a platform; it's a partner in your journey towards business growth.
It connects you with professionals who understand your vision and can translate that into SEO strategies, effectively acting as a bridge between your business goals and your online presence.
Remember, in the world of online business, SEO isn't just a strategy; it's your ticket to getting noticed in a sea of competitors.
By choosing the right SEO marketplace, you're not just investing in a platform; you're investing in your business's future. So take the time to choose wisely, because, as they say, well begun is half done!
Tips for Maximizing Returns in SEO Marketplaces
Now that you've been introduced to the fabulous five of SEO marketplaces, it's time to reveal some insider tips to get the most bang for your buck. After all, even the fanciest tool won't do much good if you don't know how to use it effectively, right?
Tip number one is to carefully vet your potential SEO freelancers. Don't just look at their star ratings; dive deep into their reviews, portfolio, and even consider a chat before hiring. This extra effort upfront can save you from headaches (and potential heartaches) down the line.
Next up, be clear about your SEO goals. Are you aiming to boost organic traffic? Or do you need to optimize specific pages for better SEO performance? Knowing what you need will help you communicate better with your freelancer, leading to more satisfying results.
Finally, remember that SEO isn't a one-and-done deal. It's a dynamic field that changes as often as a chameleon on a rainbow. Keep learning and staying updated with the latest trends in the world of SEO. This way, you can be sure you're getting the most out of your chosen marketplace, and your website is not just keeping up with the Joneses but leaving them in the dust.
So there you have it, your golden nuggets for making the most of SEO marketplaces. With these in hand, you're ready to start your journey toward SEO stardom!
Final Thoughts
And there you have it, folks! We've taken a thrilling ride through the world of SEO marketplaces, exploring the best platforms out there, comparing their offerings, and learning how to get the most out of your SEO investment. Quite the adventure, wouldn't you agree?
At the end of the day, the key takeaway is that different marketplaces offer unique features and benefits. Whether you're a small business owner on the hunt for affordable yet impactful web content, a well-established brand looking for a top-notch SEO expert, or a beginner trying to make sense of keyword rankings and search results, there's an SEO marketplace ready to meet your needs.
Remember, choosing the right marketplace isn't about finding the most popular or expensive option but about finding the best fit for your unique requirements.
So, go ahead! Dip your toes in the vast sea of freelance marketplaces, try them out, and see which one feels like a natural extension of your business.
After all, your ideal SEO marketplace is out there waiting for you. It's time to find it, conquer it, and watch your business grow!