Explore an in-depth analysis of the best online side hustles for everyone. Get to know each hustle's benefits, requirements, and potential earnings, helping you make an informed decision.
If you've been looking to make some extra money on the side, or maybe you want to save up for a trip or pay off some bills, I have good news for you. I've got you covered with the 22 best online side hustle ideas anyone can do!
No more scanning Craigslist ads or signing up for sketchy money-making schemes. These side hustles are legit and can be done from the comfort of your own home. Plus, they're flexible, so you can work on them whenever you have extra time.
In this digital age, the Internet is not just for mindless scrolling, meme-sharing, or indulging in cute pet videos (although we do love a good cat video). There are countless online side hustles that can help you make money online, even in your free time.
Whether you want to make a little extra cash or turn your side hustle into a full-on business, these online jobs have something for everyone. So, grab your laptop and get ready to start making some money!
In this blog post, I'll unveil the best online side hustles, from selling items on Etsy to doing freelance writing; even your grandma won't be left out. Yes, you heard that right – these are hustles anyone can try, no magic wand or secret sauce needed.
So, let's get started and uncover the side hustle that's perfect for you!
The 22 Best Online Side Hustles for Everyone
Grab your notepads and prepare for a deep dive into the labyrinth of side hustle ideas, where the potential for extra cash meets the comfort of your home.
Now, let's make one thing clear. These side hustles aren't about quick riches or golden geese. Instead, they're about making your free time work smarter, not harder. They're about opportunities that can fit around your 9-5 job and turn idle hours into productive ones.
These aren't just gigs; these are the 22 best online side hustles that everyone – yes, everyone – can take up.
Ready to find the perfect hustle that matches your skills, interests, and, most importantly, your coffee breaks? Let's get started.
1. Freelance Writing:
Freelance Writing is a fantastic option for those looking to earn extra money online.
With the internet offering so many opportunities, the world of freelance writing has become more accessible than ever before.
Whether you're looking for a full-time job or just a side hustle to make some extra cash, freelance writing gigs are a great way to go.
One of the beautiful things about freelance work is its flexibility. Write from your balcony, your bed, or even your bathtub – if you're brave enough to risk a soggy laptop! Choose your topics, your hours, and your rates. Yes, you're the boss here.
If you're interested in getting started, plenty of resources are available to help you find your footing. Many websites offer job postings for freelancers, while others provide tips and tricks for finding success in the world of freelance writing.
Numerous online platforms like Upwork, Fiverr, and Freelancer connect writers with potential clients. Create a profile, showcase some samples of your work, and start bidding on projects that interest you.
Remember, every master was once a beginner, so don't get disheartened if it takes a bit of time to land your first gig.
With patience and perseverance, you'll soon see your words shaping into a fruitful side hustle.
So, if you're looking for a fun and flexible way to earn extra money online, freelance writing could be the perfect option for you.
2. Podcasting:
Do you have a lot of interesting things to share with the world? Or do you just love talking about your favorite topic?
Either way, podcasting could be the perfect side hustle idea for you! With podcasting, you can create your own audio files about anything you're passionate about and potentially earn some extra cash in the process.
But what exactly is podcasting? Basically, it's like creating your own radio show that people can listen to online. You basically earn through sponsorships and listener donations.
Podcasts can cover any topic imaginable, from pop culture and news to fitness and self-improvement. The beauty of podcasting is that sites like iTunes and SoundCloud make it easy for people all over the world to access and enjoy your content.
And the benefits of podcasting go beyond just the potential to make some extra cash. It's a fantastic way to connect with like-minded people and build a community around your interests. Plus, podcasting is a great way to improve your public speaking skills and boost your confidence.
So, ready to get started with your own podcast? All you need is a microphone and some recording software. From there, it's all about finding your voice and creating engaging content that people will love to listen to. So why not give podcasting a try and see where it takes you?
3. Graphic Design: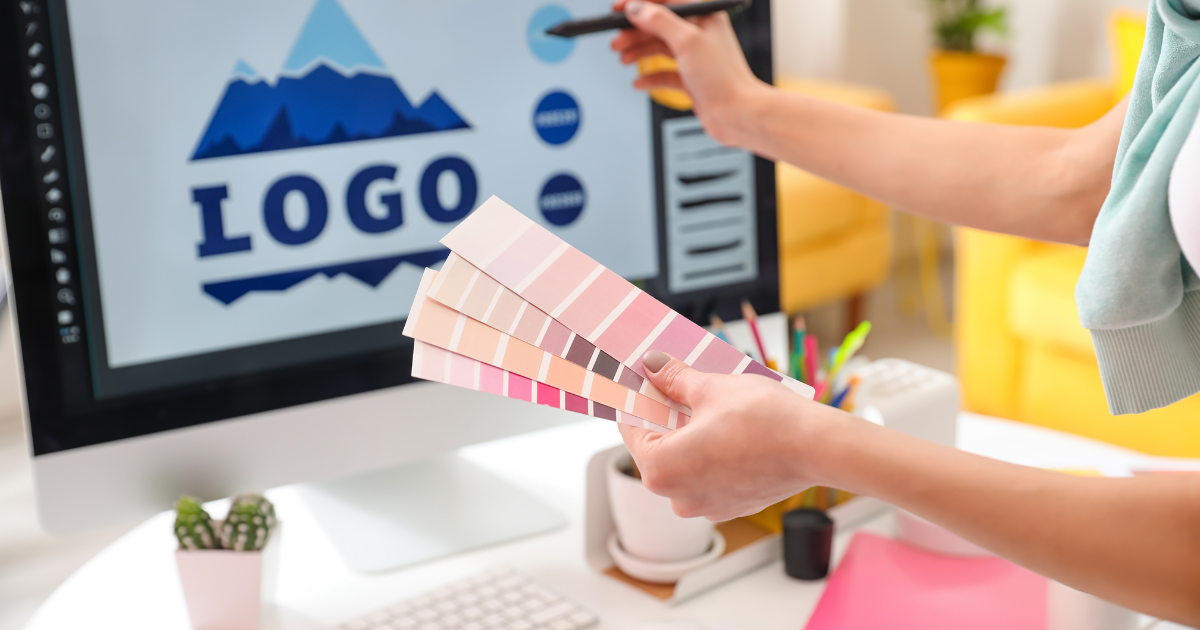 If you have a keen eye for design and love playing around with colors, shapes, and typography, then graphic design is the right fit for you!
As more and more businesses switch to digital platforms, the demand for graphic designers is on the rise. Web designers, in particular, are looking for creative individuals who can create eye-catching designs to make their websites stand out from the crowd.
But why stop there? With graphic design, you can turn your talent into a fun side hustle that can earn you some good money on the side!
Graphic designers have the freedom to choose their clients and can often charge more money for their services. Plus, designing can be a great way to unleash your creative juices and de-stress after a long day at work.
Getting started with graphic design is easier than you may think. Many online courses offer in-depth training on graphic design fundamentals and software such as Adobe Photoshop, Illustrator, and InDesign.
Creating a portfolio of your designs is also an essential step to showcase your skills to potential clients. So, if you're looking for a hustle idea that allows you to explore your creativity and earn some extra bucks, graphic design may be just the thing you need.
4. Online Tutoring:
Are you an expert in a certain field, looking to make some extra cash? Or maybe you have a passion for teaching but can't commit to a full-time job? Well, have you considered online tutoring?
With the rise of online courses and virtual classrooms, teaching online has become an increasingly popular way to start your own business and work from home. The best part is you can do it on your own schedule.
All you need is a spare room, a computer, and a reliable internet connection. You can tutor students in almost any subject, from math to music to even teaching English online to students from around the world.
One of the benefits of online tutoring is the flexibility it provides. You can work around your own hours and choose the students you work with. Plus, with no commuting time, you can save money on gas and transportation expenses.
Getting started is easy too. You can set up a profile on one of the many online tutoring platforms, such as TutorMe or Teachable, and start connecting with students right away. Or, you can even start your own website and market your tutoring services to potential clients.
With a growing demand for online education, the possibilities for a successful online tutoring business are endless. So why not give it a try and share your expertise with the world?
5. Social Media Management: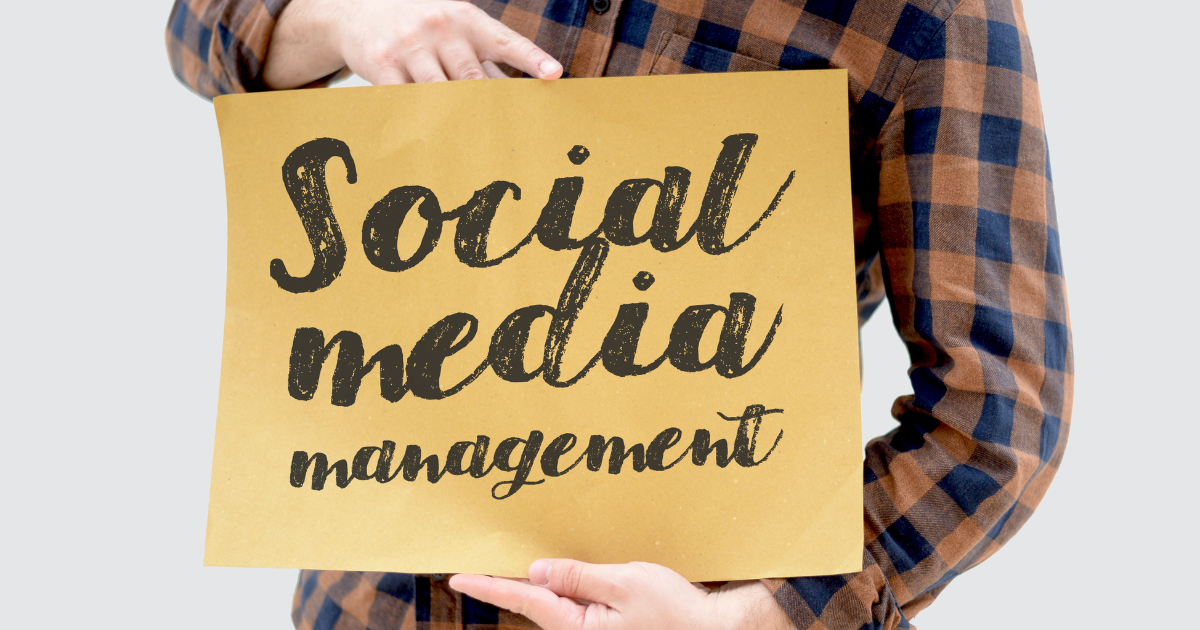 If you're someone who spends a lot of time on social media, you might be a perfect fit for a social media manager gig.
But what exactly is social media management, you ask? Well, it's the art of managing social media accounts for individuals or businesses.
This can include creating content, scheduling posts, responding to comments, and analyzing the account's performance.
The benefits of becoming a social media manager are pretty sweet. Not only can it be an extra income source, but it's also a great side hustle idea to flex your creative muscles. Plus, you get to work from the comfort of your own home! Who doesn't want to wear sweatpants to work, am I right?
To get started, start by sharpening your social media skills. Become an expert in creating engaging posts and growing a following. Next, start reaching out to local businesses to see if they need any social media help.
Who knows, you might just land your first client! And with time, you can expand your services and build your business. The sky's the limit!
6. Virtual Assistant:
Being a virtual assistant means you assist clients remotely with various administrative tasks. It could range from managing emails and scheduling appointments to more complex tasks like managing social media accounts or event planning. And the best part? You can do all of this from the comfort of your own home.
So, how can you become a virtual assistant and start earning some side hustle income? First off, it's important to identify your strengths. Are you good at organizing? Social media management? Or maybe you have a knack for customer service?
Once you've got your unique selling proposition figured out, you can join online platforms like Upwork or Zirtual, where you can find clients looking for virtual assistants.
The benefits are plenty: flexible hours, a wide variety of tasks to keep things interesting, and the joy of helping others stay organized. Plus, there's the added bonus of generating extra income without leaving your home.
If you're a multitasking whiz with good communication skills and an ability to work independently, the life of a virtual assistant could be your next great adventure!
7. Translation Services: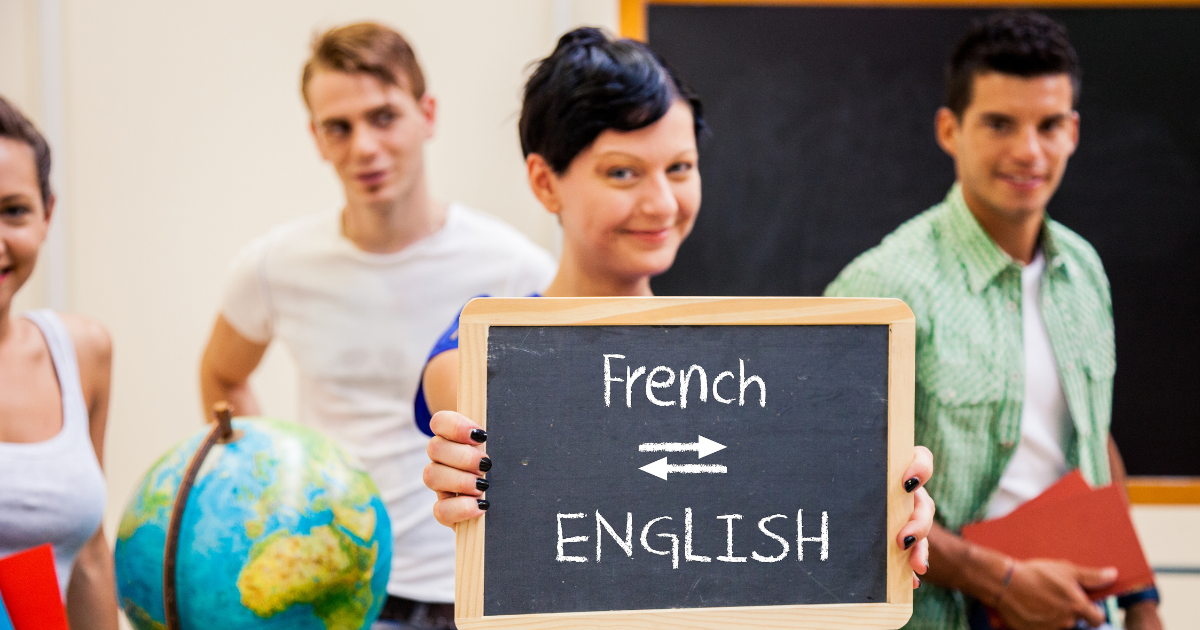 Do you speak multiple languages and have some spare time on your hands? Then why not turn your linguistic talents into a passive income stream?
Translation services are in high demand in this globalized world, and there are many ways to get started.
First things first, let's define what translation services entail. Simply put, it involves taking written or spoken content from one language and converting it into another language. This can range from documents and legal contracts to website content and video subtitles.
The benefits of offering translation services as a side hustle idea are plentiful. Not only can you make money from the comfort of your own home, but you can also exercise your language skills and possibly learn new vocabulary and expressions.
Plus, the demand for freelance translators has only increased with the rise of remote work. To get started, consider signing up for freelancing platforms like Upwork or Fiverr, where clients post translation job opportunities.
You can also reach out to local businesses that may need translations for their websites or marketing materials.
In conclusion, offering translation services is a great way to earn money in your spare time. You can turn your language skills into a profitable side hustle with the right resources and dedication.
So, dust off those dictionaries and get ready to put your linguistic skills to the test!
8. Website/App Testing: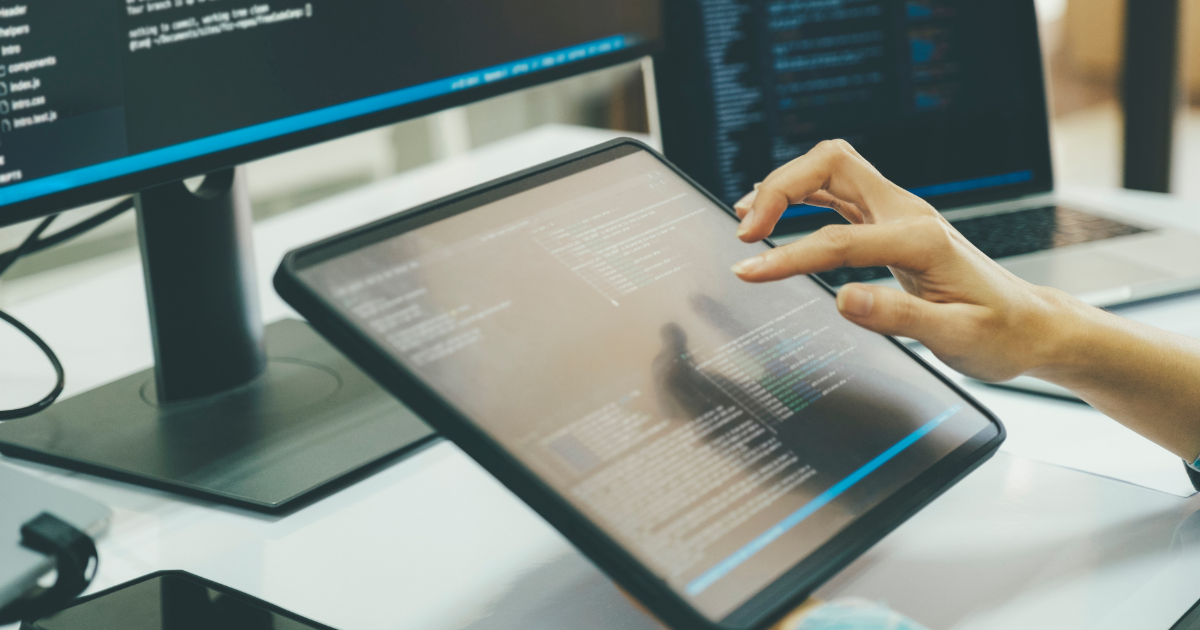 Are you looking for a fun and rewarding side hustle that can earn you some extra cash? Consider website/app testing! This gig involves testing websites and apps for usability and giving feedback to developers.
Not only does it provide you with a way to make money on the side, but it also helps businesses improve their products and create a successful business.
One of the great benefits of website/app testing is that you don't need any special skills or experience. All you need is a computer and a reliable internet connection.
Many companies offer paid testing opportunities, which means you can earn extra money while still having the flexibility to work on your own time. Plus, it's a fun way to discover new websites and apps before anyone else, and you get to provide valuable feedback that could make a difference in their success.
Getting started with website/app testing is easy. You can search for opportunities online or sign up for testing platforms that connect you with companies looking for feedback. Be sure to read their requirements and guidelines carefully to ensure you're providing accurate and helpful feedback.
With a bit of time and effort, you can turn website/app testing into a rewarding side hustle that earns you extra money while doing something you enjoy.
9. Online Coaching/Consulting:
Online coaching/consulting is the latest trend in the education and business world. It helps you learn new skills or improve your existing skills from the comfort of your home.
Whether it's an online course or consulting to help develop side hustles, online coaching/consulting can help you turn your passion into profit. The benefits of online coaching/consulting are endless, including the ability to learn at your own pace, saving time and money, and being able to connect with experts from all over the world.
You might wonder how to get started with online coaching/consulting. Well, the first step is to identify your interests, skills, and talents. Then, research online course providers or consulting services that align with your passion.
There are various online coaching/consulting platforms and resources available today that cater to all niches and interests. Once you find a suitable provider, sign up for their course or consulting service and get started on your journey of turning your passion into a successful online side hustle.
With a little dedication and hard work, you could be well on your way to a lucrative career doing what you love.
10. E-commerce Seller:
This is a popular option for those looking for a new side gig to make some extra money or looking to start an online business?
With an online store, you can reach customers all around the world, and the best part? You can do it all from the comfort of your own home!
But how do you get started? Firstly, do some research on your target market. What are they buying, and what are they searching for? Conducting a focus group can also be helpful in gaining insights into what customers want and need.
Once you have a clear idea of your niche, it's time to set up shop. Create a website or use a platform like Etsy or Amazon to start selling your products.
The benefits of being an e-commerce seller are endless. For starters, you have the potential to make a lot of money. Plus, you get to be your own boss and set your own hours. And, with a little hard work and dedication, you can turn your side gig into a full-time career.
So, what are you waiting for? Get started on your online business journey today and join the millions of successful e-commerce sellers out there!
11. Affiliate Marketing:
Affiliate marketing is a great way to make a few hundred dollars on the side while building up your online business. So, what exactly is affiliate marketing? It's the process of promoting someone else's products through a unique affiliate link and earning a commission for any sales made through that link.
The benefits of affiliate marketing are numerous. Firstly, it's a great way for side hustlers or anyone looking to make some extra money to get started. Secondly, it's a low-risk business model since you don't need to invest any money upfront to get started.
Lastly, affiliate marketing offers the potential for passive income, allowing you to earn money even when you're not actively promoting products.
To get started with affiliate marketing, you can sign up for affiliate programs through specific companies or join a larger affiliate network such as Amazon Associates. Once you've chosen the products you want to promote, you'll receive a unique affiliate link to use in your promotion.
The key to success in affiliate marketing is to choose products that are relevant to your audience and provide value to them.
By doing so, you'll build trust with your audience and increase the likelihood of them making a purchase through your link.
In summary, affiliate marketing is an excellent way to make money online with minimal investment and can turn into a long-term, passive source of income.
12. Blogging:
Blogging has become a popular pastime that many people are using to earn extra income online.
If you're passionate about writing and are looking to supplement your full-time job income or turn your hobby into a side hustle, then blogging might be the perfect fit for you.
The benefits of blogging are numerous – not only does it offer a way to express your creativity and connect with others who share your interests, but it also provides an opportunity to make money online.
Getting started with blogging is easier than you might think. First, you'll need to choose a niche or topic that you're passionate about. This could be anything from cooking and baking to travel or personal finance.
Once you've chosen your niche, you'll need to create a blog and start writing. This can be done for free using platforms such as WordPress or Blogger.
As you start to grow your blog and build your audience, you can monetize your content through various methods such as affiliate marketing, sponsored content, and advertising.
So, why not turn your passion for writing into a lucrative side hustle or full-time job? Blogging offers a fun and creative outlet while also providing the potential to earn money online. Give it a try – you never know where it might take you!
13. Start a YouTube Channel:
Hear me out; starting a YouTube channel might be just the thing for you! Not only is it a fun and creative outlet, but it can also be a lucrative way to earn some extra income.
With the rise of platforms like Patreon and sites like Audio Files, monetizing your channel has never been easier.
So, what are some of the benefits of starting a YouTube channel? For starters, it allows you to express yourself in a unique way and connect with people from all over the world.
Additionally, if you can build up a substantial following, you'll begin to attract sponsorship deals and other opportunities for revenue. Plus, it's a great way to build your personal brand and showcase your talents and interests to the world.
Now, getting started on YouTube may seem intimidating, but it's actually quite simple. First, decide on your niche and identify what type of content you want to create. From there, you'll need to set up your channel and start creating content.
Don't worry if you don't have all the fancy equipment yet; you can start with just your smartphone and work your way up from there. Finally, make sure to promote your channel on social media and other platforms to attract viewers and grow your audience.
So there you have it, folks! If you're looking for a fun and creative way to make some extra cash, starting your own YouTube channel might just be the perfect side hustle for you. Happy filming!
14. Stock Photography:
Are you looking for a side hustle idea that requires no more than your passion for photography and a decent camera? Then, stock photography might be the perfect venture for you!
Stock photography sites like Shutterstock and iStock are always looking for high-quality images to add to their libraries. So, if you have a knack for capturing stunning pictures, there's no reason why you can't make some extra money on the side.
What's great about selling your photos to stock photography sites is that you don't need a bachelor's degree or any technical expertise. You just need to know what kind of images are in demand and deliver them in high-resolution format. Moreover, being a stock photographer can be a lucrative opportunity, as you could earn a percentage of the revenue each time someone downloads your photo.
If you're intrigued and want to get started, the first step is to create a portfolio of your best shots. You can choose any genre you enjoy, from landscape to food, fashion to pets, or whatever tickles your fancy. Then, research the guidelines and requirements of the stock photography site you want to join and submit your portfolio for approval.
Once you become a contributor, keep uploading new photos regularly to increase your visibility and chances of earning more money.
Selling your photos to stock photography sites is a fun and rewarding way to make extra income, regardless of your academic background or job. You can provide visual content for various purposes and reach a global audience by capturing beautiful and relevant images.
So, grab your camera, and start clicking away!
15. Ebook Writing:
If you're looking for some side hustle ideas and want to make more money, have you considered writing ebooks?
Platforms like Amazon Kindle Direct Publishing make it easy to self-publish and get your work out to the world. And the best part? You don't need to be a professional writer to get started.
All you need is a unique idea, a passion for writing, and a willingness to learn.
The benefits of writing and self-publishing ebooks are numerous. First and foremost, you can potentially earn a significant amount of money – some authors make thousands of dollars a month from their ebooks alone.
Plus, you have the freedom to write about whatever you want, whether it's a how-to guide, a memoir, or a fiction story. And once your ebook is published, it can generate passive income for years to come.
To get started, begin by brainstorming ideas for your ebook. Think about what you're passionate about or what knowledge you have that could be valuable to others. Then, start writing!
While it may seem daunting at first, the more you write, the easier it becomes. Once your ebook is complete, you can upload it to Amazon Kindle Direct Publishing, set your own price, and start promoting it to potential readers.
With a little effort and dedication, you could be well on your way to making money from your writing.
16. Voice-Over Work:
If you are looking for a fascinating and rewarding side hustle idea, then why not consider venturing into voice-over work?
Assuming that you have a knack for changing your voice in a variety of ways, and you've got a spare room that is completly soundproofed, then congratulations, you're already halfway there!
With websites like Voices.com, you can now connect with businesses looking for voice-over talent for a wide range of projects- everything from commercials to animated shows.
So, the sweetest part of the deal? For the most part, all it takes is setting up a profile on these platforms, and soon enough, you could be making some serious money from the comfort of your very own home studio. Can you believe it? All you need is a little microphone, and you're basically good to go- but of course, if you do have more expensive equipment, then all the better.
The benefits of getting into voice-over work are endless. Apart from the obvious fact that you get to work from home- say goodbye to the daily commute and hello to comfort and flexibility- it's also a field that is continuously growing, meaning that there's always room for more talent.
Plus, the variety of work available is truly spectacular- from taking on roles in animated films or TV shows to doing voice-overs for ads promoting a wide range of products and services. Another exciting part about pursuing voice-over work is that it's a field that's only limited by your creativity.
So, whether you want to voice for documentaries, audiobooks, e-learning modules, or even video games, the possibilities are infinite.
17. Answer Online Surveys:
Here is a new side hustle ideas to earn some extra cash – taking online surveys. It's a simple and convenient way to make money from the comfort of your own home.
Companies are always looking for feedback from consumers like you, and they're willing to pay for it! Online surveys allow you to give your opinion on products and services and get compensated for your time.
The benefits of taking online surveys go beyond just earning money. It's also a great way to stay informed about new products and services, and you might even discover some new brands that you love.
Plus, it's a flexible job – you can take surveys whenever and wherever you want, making it a great option for stay-at-home parents, students, or anyone looking for a work-from-home job.
Getting started with online surveys is easy. Simply search for reputable survey websites, like Swagbucks or Survey Junkie, and create an account.
Make sure to fill out your profile information so that you'll be matched with relevant surveys. Then, start taking surveys and watch your earnings grow. However, it's important to remember that taking online surveys won't make you rich – it's just a fun way to earn some extra cash on the side.
So why not give it a try and see how much you can earn?
18. Video Editing:
Video editing is more than just a fun hobby; it can be a great side hustle or work-from-home job that provides a cash flow you can rely on.
With so many businesses, organizations, and individuals needing high-quality videos for various purposes, there is a severe demand for skilled video editors. The benefits of learning video editing extend beyond a steady income, however.
By becoming proficient in video editing, you can explore your creativity, build your portfolio and skills, and open doors to new career opportunities.
Getting started with video editing may seem overwhelming at first, but it doesn't have to be. There are plenty of affordable or even free video editing software options available, like iMovie or Lightworks, that you can use to practice and hone your skills.
From there, you can learn more advanced techniques and even invest in more high-end software like Adobe Premiere Pro or Final Cut Pro. And thanks to the internet, countless videos, tutorials, and classes are available for all skill levels.
Whether you're a complete beginner or just looking to expand your knowledge, there is no shortage of resources available to help you get started in the world of video editing.
19. Transcription Services: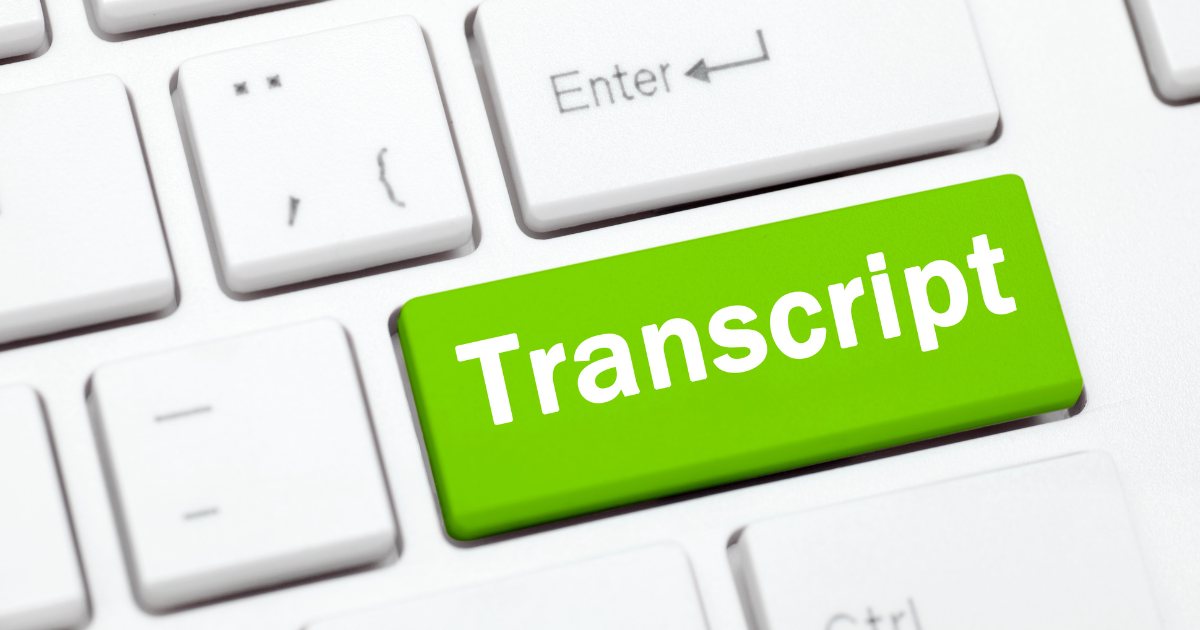 Are you a fast typist with a good ear for listening? If so, transcription services might be a great side hustle or work-from-home job for you!
Transcribing audio files into written documents is a task many professionals need help with, including journalists, researchers, and legal professionals. Not only is this a great opportunity to improve your cash flow, but it can also be an interesting way to learn new things and get a behind-the-scenes look at different industries.
The benefits of providing transcription services are endless. Firstly, you get to work from the comfort of your own home, which means saving money on commuting and having more time for activities you love.
Secondly, it's a flexible option that allows you to work whenever and wherever you want – whether it's early in the morning or late at night. Additionally, you'll get to hear interviews, speeches, and conversations that are often confidential and not publicly available.
Getting started as a transcriptionist is pretty straightforward. You'll need a good computer, a reliable internet connection, headphones, and transcription software. It's a good idea to start with shorter files and practice your typing skills and ear for listening before taking on larger projects.
Familiarize yourself with common transcription styles and formatting rules, and don't be afraid to ask for client feedback. With a bit of dedication and practice, you can turn this gig into a profitable and enjoyable career!
20. Search Engine Optimization (SEO) Consulting: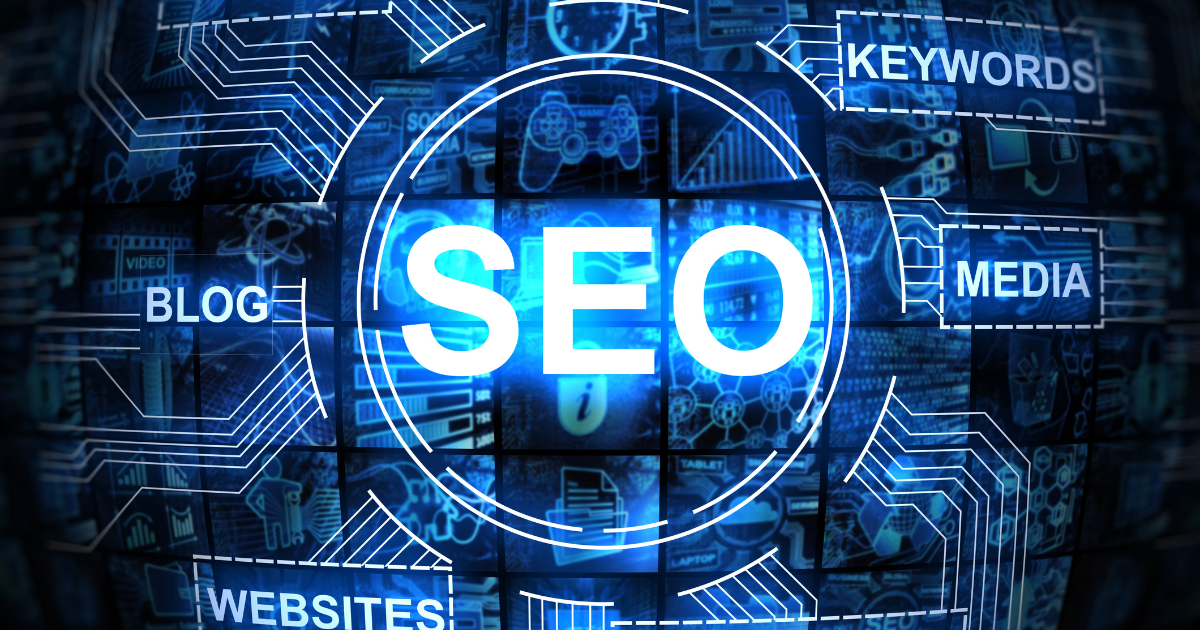 Are you an absolute pro at SEO practices? Have you ever thought about monetizing this skill? Well, it's high time that you start thinking about it as a lucrative side hustle!
SEO consulting is the in-thing currently and a great way to use your knowledge to help businesses improve their online visibility!
By offering consulting services, you can assist businesses in optimizing their website, target specific keywords and improving their rankings on search engine results pages (SERP). This can increase their conversions and sales and forge a long-term relationship between you and the company.
The beauty of SEO consulting is that it can be your spare time activity, meaning you can carry on with your full-time job or other commitments. You have the freedom to set your own rates and take on clients accordingly.
Another advantage of this business model is that it requires low overhead costs, and you can start selling your services with little to no investment initially. You need only your expertise, SEO tools, and a computer to get started.
When it comes to marketing your SEO consulting services, your website is your most valuable asset. Make sure that it showcases your skills and expertise with informative blog posts, client testimonials, and a clear outline of your services.
You can also network with other professionals in the industry, join forums and attend events. As you take on more clients and gain more experience, your reputation will grow, and more businesses will seek your consulting expertise.
In the end, offering SEO consulting services can prove to be a highly rewarding and profitable side hustle.
21. Online Course Creation:
This is a side hustle that you can do in your spare time and still make some cash. Well, let me introduce you to the world of online course creation!
Platforms like Udemy, Skillshare, and Teachable make it so easy to create and sell courses on a wide variety of topics.
The benefits of creating an online course are numerous. For one, you can share your knowledge and expertise with others and help them improve their skills or gain new ones. Plus, you can make money while doing it! And who doesn't love a little extra cash in their pocket?
Getting started with creating an online course is simple, too. All you need is a topic that you're passionate about and some basic recording equipment. You don't need a fancy studio or a ton of experience – just a willingness to share what you know.
So, what are you waiting for? Start brainstorming some course ideas, and get ready to start selling! With the help of platforms like Udemy, you can turn your spare time into a profitable side hustle.
And who knows, maybe someday you can turn your passion project into a full-time career. The possibilities are endless!
22. Customer Service Representative:
Working as a customer service representative is a great side hustle for those looking for flexible scheduling and the ability to work remotely.
Many companies offer this option, allowing you to take phone calls and provide assistance to customers from the comfort of your own home.
As a side hustler, this job can bring in extra income and offer a stress-free work environment. Sites like Upwork and FlexJobs offer a variety of job listings for remote customer service reps. Plus, the benefits of working in customer service go beyond just the monetary compensation.
This type of work can also improve your communication skills, give you a chance to problem solve, and build your confidence in a professional setting.
So, if you're looking for a way to make some extra cash on your own time, becoming a remote customer service representative could be the side hustle for you!
Choosing the Right Side Hustle for You
While I've shared a long list of potential side hustles, it's essential to remember that the best side hustle for you is going to depend on your unique circumstances. It's like picking out a pair of shoes – what fits one person perfectly might be uncomfortable for another. The same principle applies to side hustles.
Your skillset is the starting point. Are you a wordsmith? Maybe freelance writing is the way to go. A tech guru? Website or app testing might be a good fit. Or are you the person who always gets asked for social media advice? If so, some businesses would love to have you as their social media manager.
Time commitment is another crucial factor. Not every side hustle can be squeezed into an hour or two a day. Some might require more dedication and time, while others are more flexible and can be done at your own pace. For example, freelance work often offers flexibility, allowing you to manage your hours around your full-time job or other responsibilities.
And let's not forget about your financial goals. Some side hustles bring in a steady stream of extra income right away, while others might take a bit more time to become profitable. The only downside is there's no one-size-fits-all answer to how quickly you'll start earning. It often depends on the industry, your experience, and the demand for your services or products.
Lastly, aligning your side hustle with your personal interests and passions can make it feel less like work and more like a fun project. When you love what you do, the journey becomes enjoyable, and the reward – that extra income you're making – feels like a bonus.
So, take your time to consider what side hustle suits you best. When you find the right match, it's like magic – your skills, time, interests, and financial goals all come together in a satisfying and profitable way.
Tools and Resources to Help in Side Hustling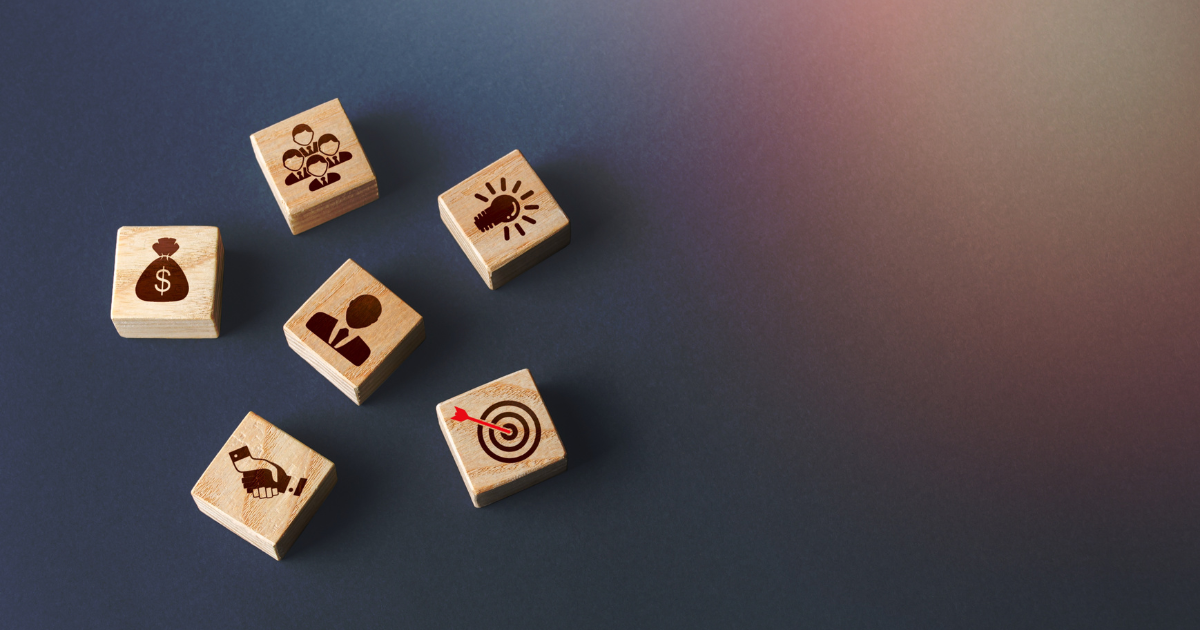 Diving into the world of side hustles is an adventure, but it's not one you have to embark on without a roadmap. Luckily, plenty of online tools and resources are designed to help you navigate your journey towards earning side income. In this section, I'll share some of the tried-and-true tools I've encountered during my side hustle adventures.
First off, let's talk about organization. As someone who's juggled a full-time job and side hustle, I can't stress enough how important it is to stay organized. That's where tools like Trello and Asana come in. They're project management tools that help you keep track of tasks and deadlines, making sure nothing slips through the cracks.
When it comes to freelance writing or any other content creation side job, Grammarly and Hemingway App are lifesavers. These tools help improve your writing by highlighting grammatical errors and suggesting improvements for readability.
For those of you venturing into the world of virtual assistance or social media management, tools like Hootsuite and Buffer are invaluable. They allow you to schedule posts in advance and manage multiple social media accounts in one place.
For those of you leaning towards selling products, whether handcrafted or reselling items, platforms like Etsy and eBay are your go-to. They provide you with a ready-to-go marketplace packed with potential customers.
These tools are just the tip of the iceberg. Numerous resources are out there to help you make your side hustle journey successful.
I advise exploring these tools, finding what works best for you, and remembering that every great side hustle starts with that first step. Don't be afraid to dive in and start building your side income today!
Bottom Line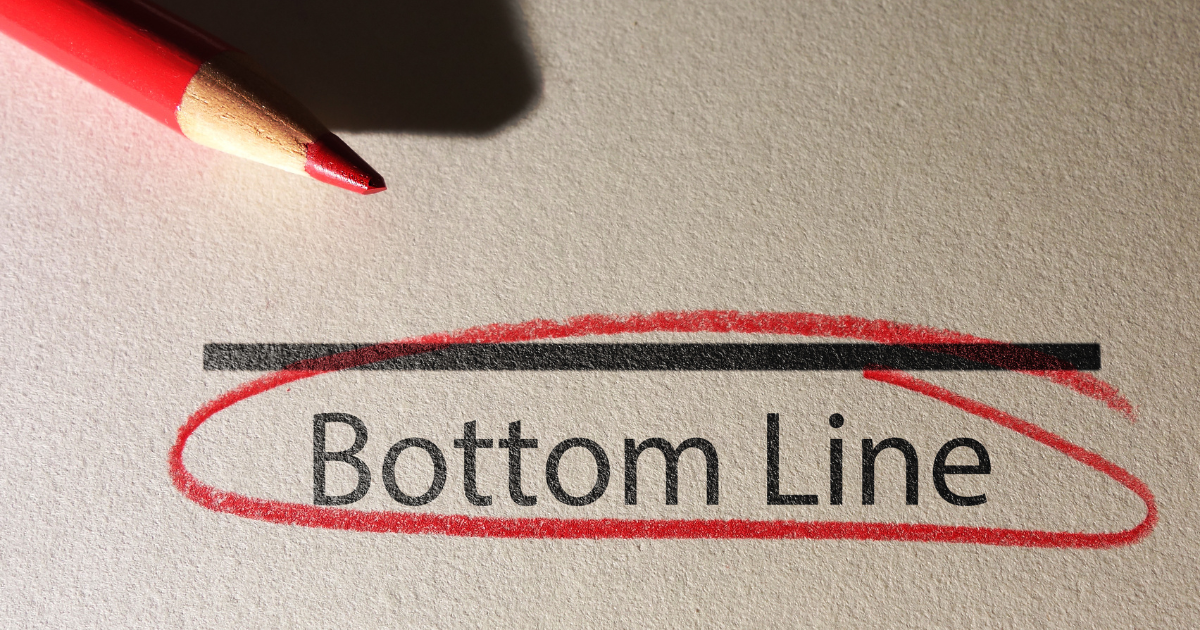 Well, there we have it! We've explored a grand total of 22 unique and rewarding side hustles that have the potential to generate some serious side income. The possibilities are vast, from freelance writing and virtual assistance to website and app testing, to more creative ventures like photography and writing.
But remember, the side hustle world is not one-size-fits-all. It's an expansive buffet of opportunities. The beauty of it is that you get to pick and choose what suits you best.
Whether you're looking to turn a passion into profit, use your professional skills in a new way, or just explore a completely different avenue, there's something out there for everyone.
Don't let the number of options overwhelm you. Take it one step at a time. Reflect on your skills, interests, and how much time you're willing to invest. Then, test the waters with one or two side hustles that catch your eye. As you embark on this journey, remember to enjoy the process. After all, one of the most rewarding aspects of side hustling is the opportunity to learn, grow, and step outside of your comfort zone.
So, here's to you, my fellow side hustle adventurer. May you find the perfect fit that boosts your income and brings joy and fulfillment. Happy hustling!