Amazon is a big online store where you can buy almost anything, from books to clothes to gadgets. People everywhere use Amazon to shop. But besides being a shopping hub, Amazon also offers jobs that people can do from their own homes.
However, Amazon's reach goes beyond its shopping platform. The company, which employs millions worldwide, has historically offered a variety of job opportunities, including part-time, flexible schedules, and remote work options.
Amazon's work-from-home program complements their other job offerings, catering to individuals from various countries looking to work remotely. These roles provide opportunities for those aiming to earn extra or work from the comfort of their homes.
How can I work Home Jobs remotely for Amazon?
You can do several jobs or side hustles for Amazon, such as operations, IT, support engineering, sales and advertising, customer service, data science, leadership development, and much more.
It is important to note that there are not always openings available when it comes to Amazon jobs, especially remote jobs.
If starting a business of your own is what you want to do, you can take advantage of the Amazon FBA platform to launch your business.
You can also choose to publish books and sell them on the platform. Also, be on the lookout for Amazon seasonal jobs.
Since this company in question is a multinational organization, it provides opportunities for remote jobs in any field. Some popular remote jobs you can find on Amazon include:
1. Copywriter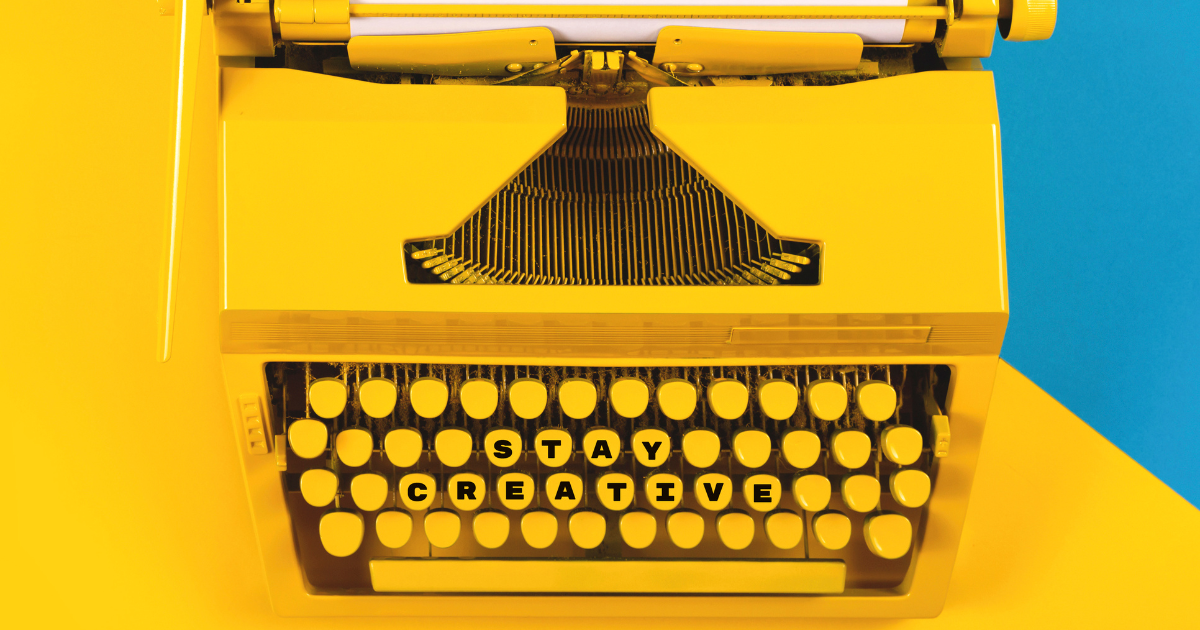 Are you seeking for online remote copywriter jobs? Working from home does limit your possibilities, but not as much as you would assume. Agencies and businesses are increasingly hiring freelance remote copywriters. Copywriting is an excellent way to make money from home.
Plenty of jobs are available if you know where to look, and you don't need an advanced degree (or any degree, for that matter) to do it. To begin, you don't even need to be an expert. There are simple techniques to help you improve while building a reliable client list.
Remote copywriters might work for a corporation as employees or as independent freelancers. Their particular responsibilities differ based on the type of company and sector. However, remote copywriters have the same job duties as in-house copywriters; the only difference is that remote copywriters do not work in the office.
Remote copywriters' major task is to create content that promotes a product or service or offers information to the targeted audience. As a remote copywriter, you conduct research on key themes for a project, plan how to communicate this purpose and think creatively about the project's material and audience. Many remote copywriters are also expected to do their work by certain timeframes.
2. Digital Editor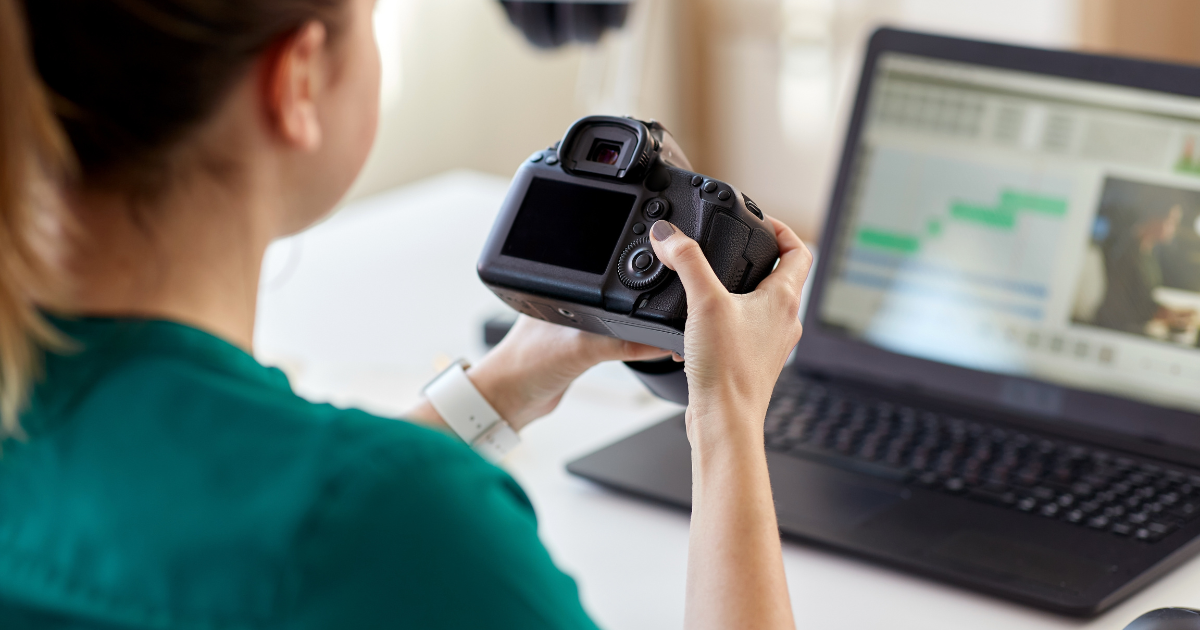 Digital editors conduct research and create appealing material for websites in order to attract an audience. Because their job entails developing, editing, and promoting material, digital editors must be well-versed in various facets of social media and content production.
If you enjoy post-production and presenting amazing stories and want to proofread from the comfort of your own home, or perhaps you're a digital nomad with an eye for detail who wants to take your digital editing skills on the road. Consider this remote editing position as the next step in your remote career.
As a digital editor, you will be in charge to provide technical leadership and supervising and approving material layouts across all social media channels. You will also be expected to work with other staff members and develop relations.
To be effective as a digital editor, you must be well-versed in the essential software and SEO best practices. A great digital editor should be up to date on the newest digital technology developments and have strong creative thinking and problem-solving abilities.
3. Content Manager
Content managers are responsible for advancing a brand personality and online presence through the creation and distribution of multimedia content. This includes, among other things, designing content strategies, managing a content team, growing an online community, and tracking its growth.
If you can think creatively as well as analytically, you should be able to identify creative ways to build an online presence as well as use analytics in the design of a content strategy. We're talking about multimedia articles, blog posts, photographs, or videos that help drive online engagement.
You should have an understanding of SEO and site traffic analytics, familiarity with social media, outstanding writing abilities in English, attention to detail, solid organizational and time-management skills, and a BSc degree in Journalism, Marketing, or a related discipline to work as a content manager.
4. Business Analyst
A business analyst analyzes data to process, understand, and document business processes, products, services, and software. Their role is to boost corporate efficiency by utilizing their understanding of both IT and business functions.
Business analysts analyze and define solutions that optimize an organization's value to its stakeholders. They hold regular meetings with stakeholders and clients to discuss business concerns and solutions, as well as validate project status through user acceptability testing.
They use data to recommend ways for organizations to run more efficiently. They are also responsible for verifying the status of a project through user acceptance testing.
If you have the following characteristics, you can be a good business analyst. These characteristics are excellent listening abilities, flexibility in dealing with change, skill at multitasking, prioritization expertise based on the needs of multiple stakeholders, excellent negotiating skills in order to obtain timely buy-in on critical choices, and prioritization from all stakeholders, identifying process improvement opportunities that can lead to increased efficiency and production.
5. Sales and Advertising
If you are a customer fanatic, relentlessly focused on achieving high standards, street-smart, strategic and focused on execution and analytical, hungry and passionate about e-commerce, an experienced and entrepreneurial leader with a strong work ethic? This opportunity will appeal to you.
An ideal sales and advertising enthusiast is required to have leadership experience, preferably in managing channel sales, the ability to work in an environment with minimal supervision, problem-solving skills, and the ability to influence multiple external and internal stakeholders.
Amazon Sales and Advertising is an important division of Amazon. Sales and advertising managers offer and sell goods and services to groups, companies, or governmental bodies. They guide a company's marketing initiatives and personnel in creating innovative, dependable, brand-specific advertising campaigns. They make contact with prospective customers, present goods and services, respond to inquiries, and go through pricing.
You must possess exceptional interpersonal skills in addition to a thorough understanding of the sales process and dynamics if you want to succeed in this position. Your edge may come from prior sales and advertising experience. You'll be concentrating on generating interest in and awareness of the goods and services you represent. It would help if you were a meticulous, imaginative, and cooperative problem solver.
The preferred qualifications required for this job are a bachelor's degree, and an MBA is preferred. Also, having experience in managing a small or mid-size team would be preferred.
6. Customer Service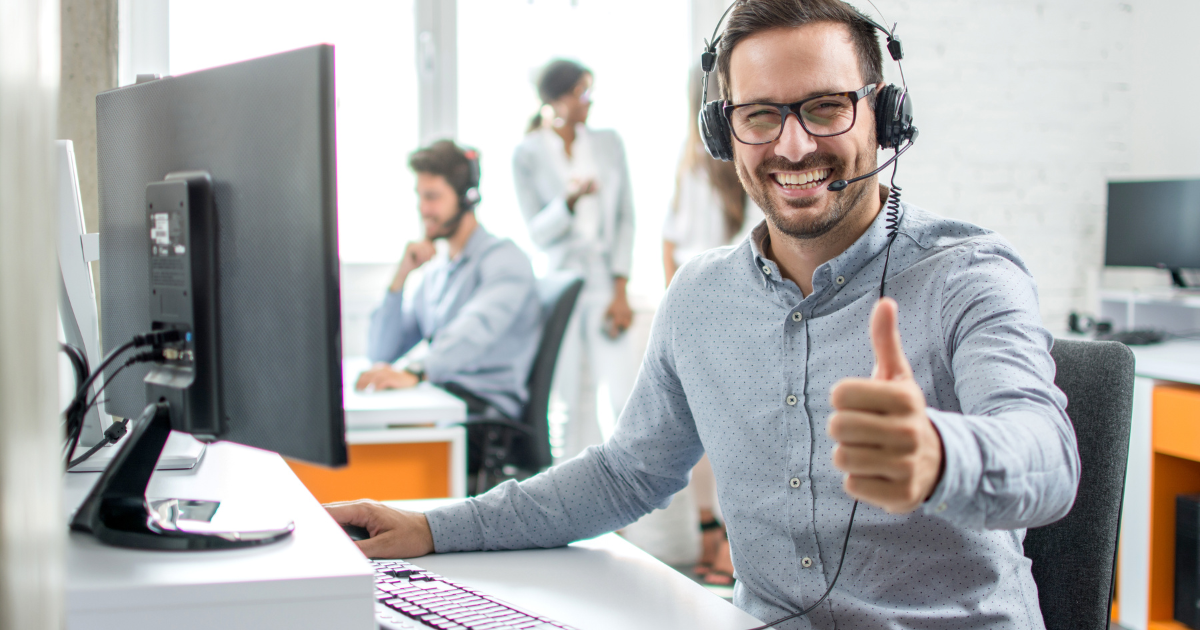 To be a successful customer care representative, you should be a good problem solver who can work in a busy environment. Furthermore, you must always be extremely professional and detail-oriented. Excellent customer service skills are needed because you'll be interacting with clients frequently. You'll also need to possess basic customer service skills such as communication skills, product knowledge, empathy, and organization skills, including the ability and desire to do some problem-solving.
Avoiding and resolving client concerns is a requirement of any customer service position. Innovation and problem-solving are key to raising the bar for the consumer experience, whether it be through the Amazon website, shopping applications, or Amazon devices like Alexa and Kindle.
If this role is something you have an interest in, you must realize every time a client interacts with the business, there is a chance for you to deliver unmatched service and look for ways to make it better. Customers can call or email customer service when they have a problem, which makes it an excellent fit for remote work. You can thus conduct business from any location in the world.
Despite having positions available everywhere, you should be aware that they often only hire customer care representatives in particular nations based on the need in that location. So endeavour to be on the lookout for any of the available openings
Amazon is a company that consistently puts the needs of its customers first. As a way of culture, the customer service team regularly assists customers with numerous issues, including tracking orders, connecting Amazon electrical equipment, and resolving account-related problems.
To work in customer service, you will need to have a higher national diploma or related qualification. But having a higher degree might bolster your chance for a position in customer service.
7. Amazon Security and Information Security
If you are a talented individual and you have a thing for technicality and safety, you have the chance to advance your security career with Amazon Security. In hiring, Amazon places high importance on diversity of backgrounds and viewpoints and makes ongoing investments in training the top security professionals in the world. Therefore, you can consider this role to grow in your security career.
Amazon takes security seriously. The Amazon Security team plays a crucial role in upholding customer confidence and providing wonderful customer experiences. If you are considering this role, you must be able and ready to provide information security by safeguarding the information of clients, partners, sellers, workers, and more.
The organization's goal is to establish and maintain a high standard of security for all of Amazon's services and products, including AWS, devices, retail, operations, physical shops, entertainment, consumer payments, and healthcare.
You serve in a team that takes the lead in securing corporate and client data by regularly evaluating our systems, detecting and assessing risks, and tenaciously pursuing mitigations. You should be able to collaborate, share knowledge, utilize the latest security tools and techniques, and develop and implement uniform standards across its various businesses.
A way to grow here is to join the team and use your understanding of complex systems. You'll, in this role work closely with team members who work in a rapidly evolving environment, solve challenges that will put your talents to the test, and impart crucial knowledge.
8. Leadership Development and Training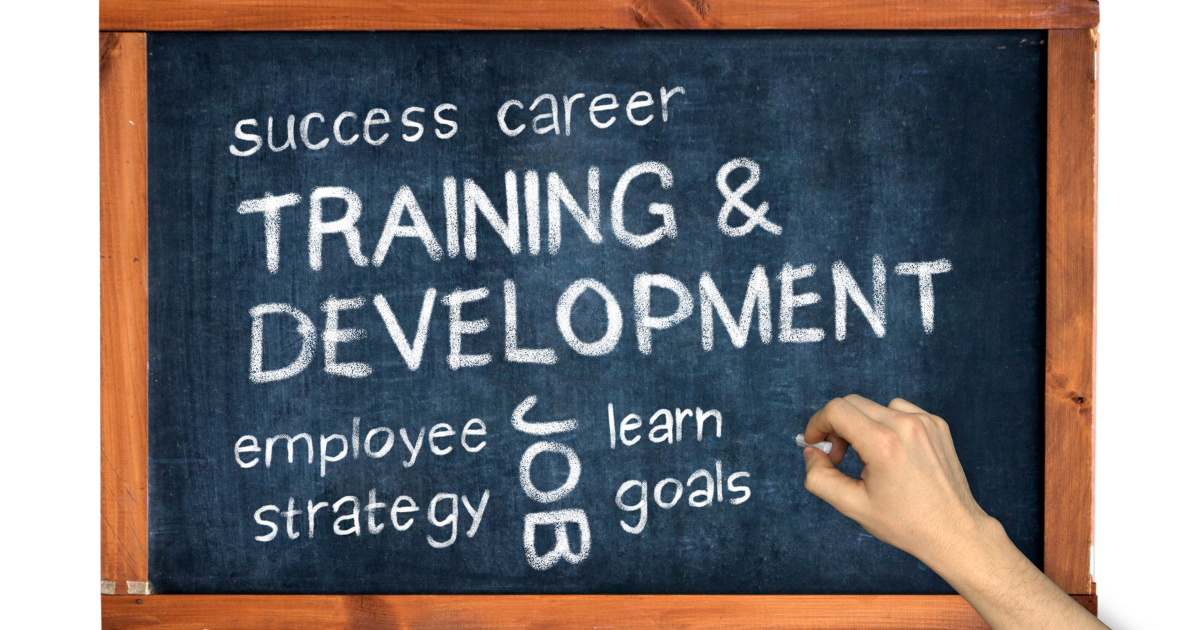 Amazon believes that every one of its employees is a leader. They also believe that there's no limit to learning. So, when you join the company, you're already on an upward path. If you are a deeply curious individual, a great problem solver, and who loves to take on new challenges, this role will be a good fit.
They have a qualified team that builds programs, classes, and tools to help employees across the globe achieve their desired goals irrespective of conflicting time zones. They help individuals develop the leadership skills needed to keep ahead in today's fast-moving working environment.
If you are a deeply curious individual who is a great problem solver and who loves to take on new challenges. While you're committed to helping others take their performance to the next level, you'll, in return, make progress to further your own ambitions working under the Amazon umbrella– it doesn't matter the level of height you plan to attain.
9. Human Resources
The human resources division oversees the entire employee life cycle, including hiring, onboarding, training, terminating, and administering benefits to employees. Their main responsibility is to select the best candidates, place them in the appropriate positions, and provide them with the necessary assistance at work, compensation, and training to succeed.
For Amazon, typical positions available under this department include:
HR Manager, HR Assistant, Recruiter, Recruiting Coordinator, Recruiting Manager, Sourcer, HR Business Partner, Analytics Manager, Program Manager, Immigration Specialist, etc.
Most of these roles are what you can do from home. Consider any of these options if you have experience in this position.
There are other numerous remote jobs you can get on Amazon which are not listed in this article. You can visit the Amazon website to explore the options. Meanwhile, let us go through how you can apply to work remotely with the retail giant.
How to Apply For Amazon Work From Home Jobs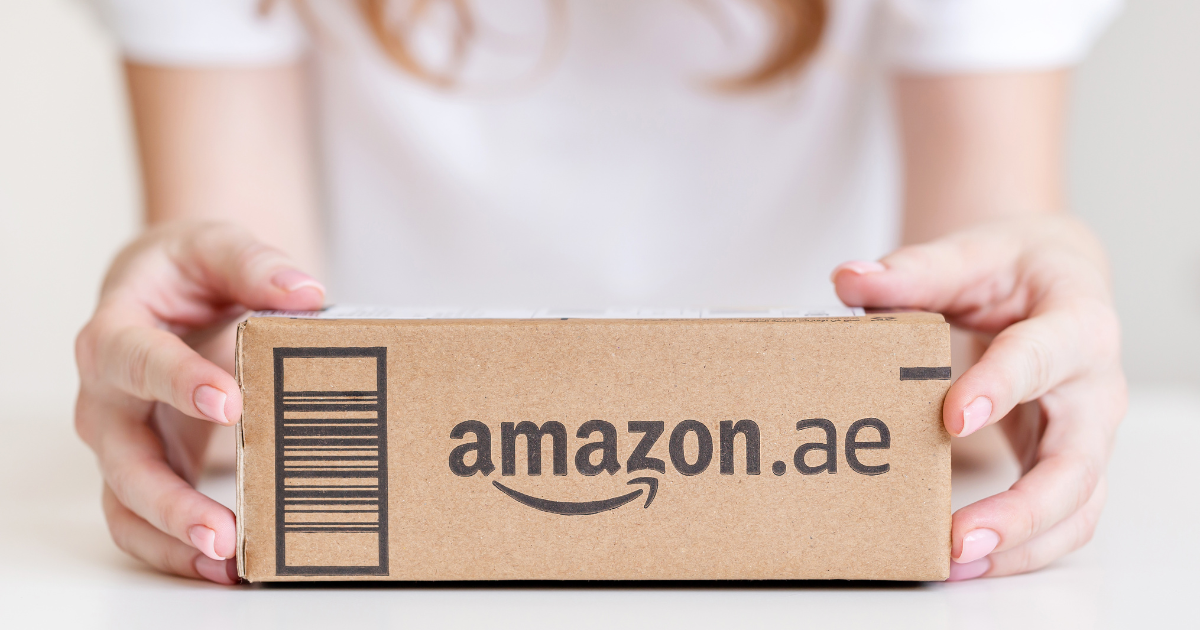 The two primary components of Amazon's job site are fulfillment (which includes things like working in the warehouse) and remote-friendly jobs. You should only apply for remote work if you wish to work from home.
To access the job site, go to "Amazon Jobs" and select "Remote Career Opportunities." Also, input your location on the box (such as "New York").
Alternatively, click the following link to see a list of Amazon job listings that are suitable for remote workers. From there, you can either use the search bar to hunt for the position you want (such as "customer service") or the checkboxes on the left to apply some filters and see what jobs are vacant.
You have to make a cover letter and CV for your application. Even if (or especially if) you don't meet the qualifications, you still have the opportunity to highlight why you believe you'd be a fantastic fit for the position in your cover letter. For instance, even if you aren't doing customer service precisely in your sales job, a lot of the talents you employed when working with sales can be "translated" to customer service.
Side Note
Sharing your enthusiasm for online purchasing in general and Amazon's business in particular will go a long way. Bring it up if you've been an avid Amazon shopper for a while. It wouldn't hurt to express how ready you are to give additional Amazon customers the same degree of satisfaction if you've had positive experiences as a customer.
Listen to the tone with which Amazon uses to describe itself and consider how you might fit your background and objectives into that type of culture to assist you in deciding how to structure your experience. Bring that level of excitement to your application since Amazon is recognized for being a corporation that is "customer-obsessed," for instance. Learn more about how Amazon views its consumers and how they influence the company's decisions by doing some research on this topic.
Now, let's explore these Amazon work-from-home jobs, the benefits of working for this ecommerce titan, and what to anticipate when joining their team.
Benefits of Remote Amazon Jobs
You must be wondering how a company can have millions of people working for them. The mouth-watering benefits Amazon provides its employees make their jobs attractive and very much sought after.
This company offers full-time employees a starting pay that is bigger than the country's minimum wage. Not only that, it also offers numerous bonuses to support its eligible employees and members of the family.
Amazon offers the following comprehensive benefits that will be listed from the very first day. They include health savings accounts, parental leave, health care treatment, time off paid for, flexible savings accounts, future plans to help you save, and many other resources to boost your well-being and health. Along with short- and long-term disability insurance, the company will also offer life insurance.
Added to those mentioned above, they also provide access to financial counseling and maternity leave, as well as the Amazon Career Choice Programme and Amazon Career Skills Programme. They also offer support with adoption. The Amazon Career Skills Programme enables employees to enroll in online or in-person programs to advance their careers and skill sets.
Other Incentives For Working At Amazon
People working at Amazon also get access to added benefits. One of which is it makes your CV or Resume look attractive.
They also offer an in-house gym, Happy Hour on Fridays, tuition assistance, transportation reimbursement, breakfast, juice bars on Mondays, access to cutting-edge technology, a gaming room, library, art workshop, numerous free classes, the Spheres, bring your dog to work, and a sizable post-holiday party are just a few of the unusual benefits provided to Amazon employees.
Nevertheless, numerous media stories and testimonies from former Amazon workers days ago claim that working in a fulfillment center is hazardous and demanding.
 

What Does Amazon Stand For?
The four guiding principles of Amazon are fixating on the customer rather than the competition, being enthusiastic about invention, being dedicated to operational excellence, and having a long-term view of the future.
Amazon's motivation comes from the thrill of creating technology, coming up with new goods, and offering services that transform people's lives. They are open to trying new things, act swiftly, and don't mind making mistakes. They combine the size and scope of a big firm with the character and heart of a small one.
Together, Amazon employees do research and create new technologies, such as Alexa and Amazon Web Services, for our users, who are worldwide buyers, sellers, content producers, and developers.
Amazon's goal is to run the most client-focused business on the planet by starting and finishing all actions, goals, initiatives, programs, and inventions with the client in mind.
Summary and Final Thoughts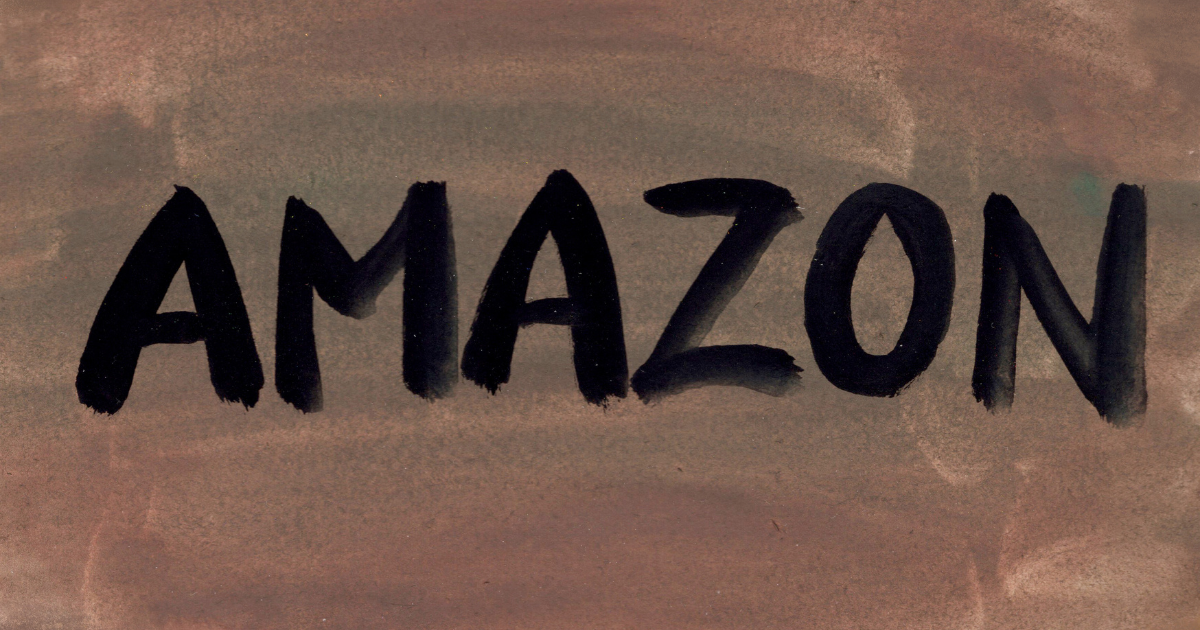 In this article, we have explored what Amazon stands for and the benefits of working with them, with a list of possible available jobs and a charge to visit their website to explore more options.
Choosing an online career allows you flexibility and opportunity like never before, whether you decide to work as an independent contractor for a retail giant like Amazon or launch your own business.
Many folks I know have reported being content with their Amazon remote job. If you can keep up the work schedule they expect of you, it can be the ideal fit because the money is reasonable and the benefits are excellent. Take a look around and get going!