Key credit repair services can help you improve your credit score and financial standing. Get detailed information about how the credit repair process works to make an informed decision.
Are you tired of dodging phone calls from angry creditors? Do you break out in a cold sweat whenever you check your credit score?
With a good credit score, obtaining money and paying a new loan from a lending institution or credit card is much easier.
But what if your credit score is looking a little worse for wear?
Well, fear not, my financially flustered friend, because I'm here to review the best credit repair company. So you can get back to living your life without worrying about being denied that dream car or house.
And let's be honest, who needs that kind of stress? So grab your favorite snack and settle in because it's time to get your credit score soaring high.
How Does Credit Repair Work?
You can find it challenging to obtain your own apartment, purchase a home, or finance a car, for example, if you have low credit. And that's just the beginning of many things you can't do.
Thankfully, credit repair could help you rebuild your credit if it has been damaged by missed payments, debts in collections, or carelessness.
Credit repair is the process of working to improve an individual's credit report. This is accomplished by reviewing the credit report and looking into any negative entries that may negatively impact the credit score.
You can work on improving your credit yourself or get assistance from a company.
A reputable credit repair business may act as your advocate for credit issues and educate you about the factors that go into calculating your credit score.
Additionally, credit repair businesses try to raise your credit score on your behalf.
Typically, they negotiate with creditors and credit agencies to correct errors, remove negative marks from your credit report, and other issues resolved.
Why Do You Need a Credit Repair Company?
The simple answer is a credit repair can help you raise your score.
Credit repair is the practice of engaging a credit repair firm to restore your poor credit by erasing incorrect, inaccurate items and detrimental information from your credit reports.
A credit repair company is an enterprise that offers to restore or improve your credit score in exchange for a fee.
The best credit repair company provides services that aid customers in raising their credit scores by educating them on the process of credit reporting and contesting mistakes, negative items, and old debts with credit reporting agencies.
This is why financial consultants like Key Credit Repair are in such high demand. They correct erroneous credit reporting, provide helpful resources, and are one of the leading institutions.
What to Look Out For In a Credit Repair Company
While you are looking for the best company in Boston, Ma, to help you out, you have to be careful. You can fall into a scam if you are not careful enough.
Credit repair scams are avoidable if you recognize the warning signs.
To avoid this, I advise that you make sure that whatever company you are going for is under a regulatory body such as the Credit Repair Organizations Act.
What is The Credit Repair Organizations Act (CROA)?
The Act prohibits credit repair organizations from requiring advance payment, requires credit repair contracts to be in writing, and provides consumers with certain contract cancellation rights.
The Federal Credit Repair Organizations (CROA) Act specifies what constitutes and is required of credit repair organizations.
In general, CROA protects prospective clients who seek credit restoration services from credit repair businesses, allowing them to make educated judgments.
The law is meant to protect the public from fraudulent business practices and credit repair firm ads.
In order to comply with federal law, credit repair services must adhere to the CROA, which was enacted in 1996.
The CROA forbids the following practices:
Advising clients seeking credit repair to lie to credit reporting agencies.

Advising clients seeking credit repair to alter their identification in hopes of preventing the credit bureaus from linking them to their bad credit data.

Charging credit repair customers for incomplete services.

A promise that they will be able to delete data from the credit reports of people who have requested credit repair.
The CROA also mandates that credit repair businesses inform their clients of the following:
Consumers are entitled to free self-refutation of their credit report information.

If the credit repair business transgresses CROA, it could be sued.

Although credit bureaus and credit agencies are required to follow reasonable processes to ensure the accuracy of credit information, mistakes can nevertheless happen.

Credit repair businesses are not permitted to omit the above notifications from their contracts. Any such disclosures shall be made in a separate independent form.

Any such disclosures shall be made in a separate independent form. Furthermore, credit repair businesses are not permitted to pressure you into signing a release in which you would renounce all of the rights mentioned above. A violation of the CROA would result from any attempt to do so.
What Happens Throughout the Credit Repair Process
While credit repair firms don't necessarily add anything to what you can accomplish on your own, they serve a valuable purpose for those who feel too overburdened to attempt credit repair.
The following are some processes for repairing your credit score.
Obtaining a copy of your credit report from Experian, Equifax, as well as TransUnion, the three credit reporting companies

Review your credit report to find the best way to resolve issues.

Assisting you in utilizing federal consumer protection laws to safeguard your credit and yourself from dishonest debt collection tactics

Examining your credit score and providing you with information on how to raise it

Negotiating on your behalf with your creditors

Addressing improper credit limits that can inflate or skew credit utilization that can negatively impact your credit score by disputing false information on your credit report and attempting to have it erased.
About Key Credit Repair Services
Key Credit Repair is based in Boston, Massachusetts, and offers more than 10 years of experience in the financial services sector.
This credit repair company offers free credit coaching and a free credit consultation to review each client's credit file.
They also dispute letters that are sent to three leading credit-reporting agencies (TransUnion, Experian, and Equifax), an updated client portal, a progress report, and other credit services at its walk-in location in Boston.
Key Credit Repair also communicates with creditors and credit bureaus on behalf of clients. Until the consumer obtains favorable credit score results, the best credit repair company's credit repair service allows for infinite disputes and credit repair process repetitions.
You can also get more information about Key Credit Repair on Better Business Bureau website.
Key Credit Repair – Reviews
Key Credit Repair complies with credit rules and has an A+ rating and BBB accreditation.
This company offers consumers a free copy of their credit report and credit score. During the initial, no-obligation consultation informs clients of the steps they will take before collecting any fees, bills, or payments for their credit repair services.
Several people have given Key Credit Repair a lot of praise for how well it fixes credit. This credit repair business has helped thousands of people improve their credit scores so they can get loans, credit cards, and other financial products.
Likewise, a lot of customers are quick to tell how great the customer service is. The call representatives of Key Credit Repair answer calls and emails quickly, and the staff is knowledgeable and polite.
Price-wise, Key Credit Repair is thought to be fair, and many clients say they got good value for their money. There is a reason many people have had significant improvements in their credit score since getting this service. But are they really all that? Let's check out the pros and cons of getting tthis service.
Pros of Key Credit Repair Service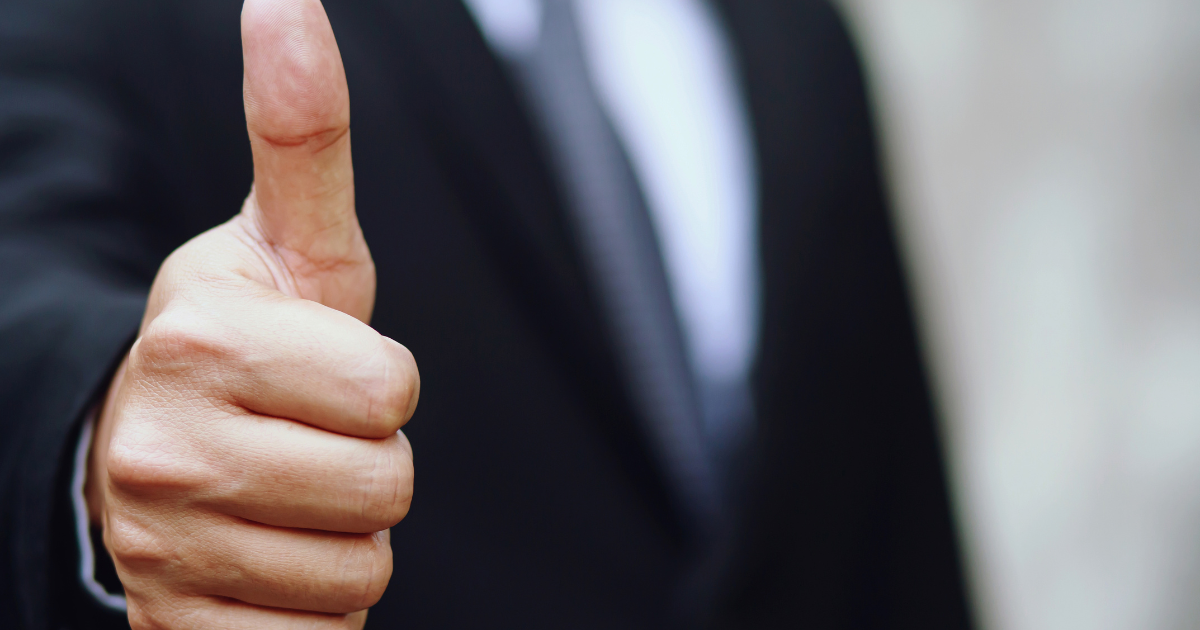 Professional Credit Restoration Services
Key Credit Repair is among the top options for professional credit restoration services because of the initial free credit consultation, thorough action plan, and precise deadline.
A free credit repair consultation is offered to potential clients to assist them in choosing the best course of action.
Totally dedicated Consultants
Every client of Key Credit Repair will be given a dedicated consultant familiar with their credit file upon enrolling in their credit repair services. The clients can speak with these consultants directly to ask questions and get updates on how their credit repair is doing.
Excellent Customer Service
Key Credit Repair's customer support center is toll-free and accessible 24/7. Several clients have given the business glowing recommendations and reviews, and its website includes proof of removed stuff.
Independent parties also endorse the company's repair services in online reviews. As was noted, each Key Credit Repair client is given a personal success manager who can answer questions about their case and credit file by phone or email.
90-Day Money-Back Guarantee
Key Credit Repair offers its clients a unique 90-day. All information about this and the refund procedure is on their websites; interested parties can also contact them directly.
By putting no restrictions on the number of dispute attempts it makes, Key Credit Repair distinguishes itself from its rivals in the credit repair sector.
Key Credit Repair provides its clients with a number of helpful resources. The company's website offers many valuable features, including a blog, pages on credit facts, and credit law.
It also has a frequently asked questions (FAQ) section, customer reviews, over 500 free credit education videos, and success stories. The online portal lets clients track their credit repair progress completely.
You will have access to their credit coach for life. Whenever the needs arrive, you will be assured of a timely response.
Cons of Key Credit Repair Service
Limited State Availability
Key Credit Repair does not offer credit repair services in all states where credit repair legal for customers
They also don't have a mobile app. You need to make use of their websites to contact them and monitor your credit repair progress.
There are no hidden fees or additional expenses when using the services of Key Credit Repair.
The monthly cost for Key Credit Repair is $99.95.
They also provide a money-back guarantee.
Availability
Key Credit Repair service is available in 50 states in the USA and Washington DC.
These are the states you can easily find Key Credit Repair operational.
Alabama

Alaska

Arizona

Arkansas

California

Colorado

Connecticut

Delaware

Florida

Georgia

Hawaii

Idaho

Illinois

Indiana

Iowa

Kansas

Kentucky

Louisiana

Maine

Maryland

Massachusetts

Michigan

Minnesota

Mississippi

Missouri

Montana

Nebraska

Nevada

New Hampshire

New Jersey

New Mexico

New York

North Carolina

North Dakota

Ohio

Oklahoma

Oregon

Pennsylvania

Rhode Island

South Carolina

South Dakota

Tennessee

Texas

Utah

Vermont

Virginia

Washington

Washington, DC

West Virginia

Wisconsin

Wyoming
How Key Credit Repair Improves Your Credit Scores
Examines the credit report
As soon as a customer contacts Key Credit Repair for a free consultation when they want to improve their credit score to apply for new credit swiftly. This occurs for many people when they attempt to obtain new credit, such as a home mortgage, car loan, or personal loan.
A current copy of the customer's credit report is the first thing Key Credit Repair obtains from the three main credit reporting companies, Experian, Equifax, and TransUnion.
Key Credit Repair will examine the credit report. They will search for suspicious items that might otherwise harm the customer's good credit, such as collections, tax liens, judgments, charge-offs, and late payments.
The company then starts the dispute and negotiation process by scanning the reports for harmful items.
Message Agencies
The 3 credit reporting agencies (TransUnion, Experian, and Equifax) and the actual creditors will receive individual letters from Key Credit Repair.
The letters will include disagreements, appeals, requests for validation, and goodwill actions to raise the customer's credit score.
The credit bureaus have 30 days from receiving the disputes to conduct their investigation to determine whether the negative entry is accurate.
The bureaus may eliminate part or all of the harmful entries from consumers' credit records during the 30-day investigation period.
Disputing Entries on Unlimited Items
Key Credit Repair will start by repairing your credit profile and all the false information on your reports. Also, you can log into their client site and view the status report.
This will notify you when emails have been delivered and when you may anticipate hearing back from creditors or credit agencies in your mailbox.
Repeat The Process
Key Credit Repair will keep examining your report to ensure all the inaccurate information that hasn't been removed is corrected.
They will also keep writing new letters to remedy it. Unless you are satisfied with the number of repairs on your credit report, Key Credit Repair will keep advocating for you.
What to Know Before Working With a Credit Repair Agency
There are specific points to bear in mind when trying to repair your credit record.
Credit Repair is Time-Consuming
An improvement in the customer credit report may take three months to a year.
Not All Negative Information Can Always Be Eliminated From Credit Reports
Only inaccurate or out-of-date information about late or missing payments, hard inquiries, charge-offs, repossessions, and debt collections can be removed.
Avoid businesses that, for instance, claim to be able to remove correct information from customers' reports or that would give you a new credit identity.
Some of The Legwork Must Be Done By the Customer
The customer might need to give credit repair companies supporting evidence to support objections to unfavorable information on their credit report.
Credit Repair Companies Cannot Charge In Advance For Their Services
Companies cannot charge customers more money after they have paid the setup fee (if necessary) unless they can demonstrate that the services promised in the contract are being provided.
Credit Repair Businesses That Are Legitimate Must Provide The customer with a Copy of The Consumer Credit File Rights
The Credit Repair Organizations Act (CROA) requires them to do so before you pay them.
Also, the agencies are required to offer their customer a copy of the "Consumer Credit File Rights Under State and Federal Law," which explains your legal options for ordering credit reports and disputing false information.
In Conclusion
If there are inaccuracies on your credit report, help may be necessary to correct them. Some specialized credit repair businesses can help, even though you can fix credit reporting problems on your own and save money in the process.
Although the effectiveness of credit repair businesses cannot be guaranteed, they can make challenging inaccuracies and get in touch with each credit bureau easier.
When researching credit repair businesses, look for one that is trustworthy, efficient, reasonably priced, and has excellent customer service.
This is the reason why Key Credit Repair is highly recommended. It is one of the best credit repair companies in the USA.