Learn how to start a celebrity gossip blog. Six Steps to Setup Your Celebrity Gossip Blog in less than 20 Minutes. From generating engaging content to building your audience.

 
Celebrity gossip blogs are like little stars twinkling in the vast online universe. Countless in number, they pull in gazillions of views each month, and, oh boy, do they rake in the cash!
It's no wonder so many folks dream about launching their very own star-studded gossip platforms.
If you've found your way here with a similar aspiration, consider yourself fortunate! I'm about to spill the tea on setting up your very own celebrity gossip blog. And guess what? It's not going to take longer than your next coffee break. How about that for a quick-fire transformation?
You see, the internet is swarming with celebrity gossip blogs. Many started as fun little side projects that eventually skyrocketed to stardom.
Take PerezHilton.com, for instance. Mario Lavandeira didn't wake up one day as a big-shot gossip columnist. Nope! He started small, crafting blog posts and breaking the latest celebrity gossip until his 'fun side project' evolved into a sparkling brand worth millions. Talk about a success story!
He's living proof that with a pinch of passion and a dash of determination, you can turn a humble blog into a golden goose.
Inspired by Perez Hilton's journey and countless other success stories, I'm ready to dive deep and uncover all the secrets to creating your celebrity gossip blog.
So, are you ready? Let's jump into this glitzy roller coaster ride! Hold on tight; it's going to be exciting!
How to Start a Celebrity Gossip Blog in Approx. 20 mins
Now, before you dash off, full of vim and vigor, ready to unleash your celebrity blog onto the unsuspecting internet, let's take a beat.
We want to ensure your venture into the glitzy world of the latest celebrity news starts on the right foot.
So, let's treat this like the grand opening of a Hollywood movie. We've got the glitz and glamour, but before we roll the film, we've got some behind-the-scenes magic to cover.
These little details transform a run-of-the-mill movie into an award-winning masterpiece, or in our case, a wildly successful celebrity gossip site.
Here's the good news: it won't take much of your time, just a few minutes. But believe me when I say, it'll make a world of difference in setting the stage for your blog's success story.
So, stick with me as we explore the crucial steps to building a successful celebrity blog that'll have readers coming back for more juicy gossip. Let's get this party started!
Step 1: Choose The Best Content Management System & Hosting Provider For Your Blog
Regarding hosting providers, which should I go for?
Here is my simple recommendation: Hostinger.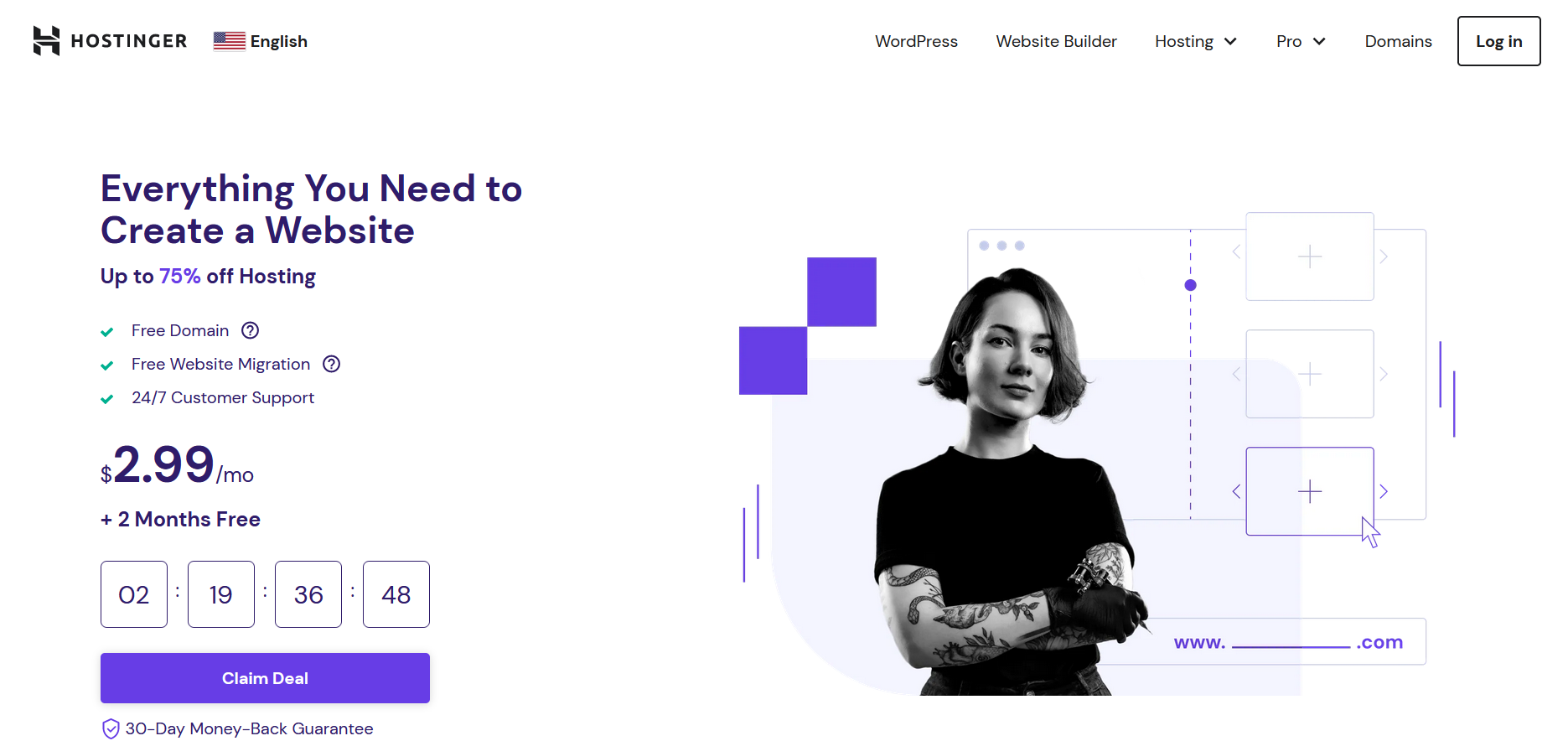 Having helped many bloggers set up their sites, I highly recommend going the premium hosting and domain name route.
It gives you total control over your celebrity blog while looking super professional. Plus, let's not forget that celeb gossip blogs often attract loads of traffic and make money through ads.
And there is only one provider that I can trust to handle the loads of traffic your blog will be receiving on a daily basis – Hostinger.
So what makes this web host truly stellar, you ask? Well, buckle up because here's the checklist:
Reliable uptime: Hotinger promises a stunning 99.9% uptime per month at the bare minimum! We've got no time for any less.
Adequate storage: This web host has enough room to handle all the buzz around your website.
Regular backup: Like a disciplined gym-goer, we're talking daily or weekly backups!
Support: Hostinger is available 24/7
Security: What's a website without some muscle? Hostinger has SSL certificates and DDoS monitoring as the bulwark.
High bandwidth: To smoothly handle your website traffic, like a traffic cop in Times Square.
Email: Fancy business-grade email addresses or the option to connect with your domain? Check.
Domains: Who doesn't love freebies or discounts? Customized domains at slashed prices are available with Hostinger
Hostinger is like the concierge service for your website, providing all the resources you need, securing your content, and ensuring your visitors' trust. It's like a luxury hotel stay for your website, really!
Ready to start your hosting journey with Hostinger? Follow these steps
Step 1: Pop open your browser and type in Hostinger.com
Scroll down the page and you'll see their web hosting plans standing out like a neon sign on a dark street. Hard to miss, really!
Step 2: Pick your Hostinger plan
Hostinger lays down the red carpet with three shared hosting pricing plans: Premium, Business and Cloud Startup.
My tip? Go with the Business Hosting plan. Why, you ask? Well, it's like getting VIP access at a concert – superior performance, blazing speed, and beefed-up security. Plus, it comes with an impressive entourage of extras such as a free domain, daily backups, Cloudflare integration, and much more.
Once you've chosen your hosting plan, just give the 'Get Started' button a gentle click and kickstart your signup journey. Simple as that!
Step 3: Complete your order
Now, let's get down to business! It's time to whip up your account, select your billing period, sprinkle in your personal details, and ice the cake with your payment information.
First up the billing period. It's like choosing the lifespan of a pet rock. Going for the full ride with 48 months scores you the biggest discount. But if you're not ready to declare your 4-year love for Hostinger, feel free to play it cool with a 12 or 24-month stint.
Next on the menu is creating your login ID. You can either dish out your email address or you can play it savvy and log in using your Google, Facebook, or GitHub account. Smooth as a piña colada!
Now, onto payments. Think of it as your ticket to the Hostinger roller coaster. They happily accept these methods:
Good old plastic: Visa, MasterCard, American Express, and Discover
PayPal: The beloved middleman
Google Pay: Technology, eh?
Alipay: Embrace the East
CoinGate: For the cryptocurrency wizards among us
Next, you get to ogle over the tempting extra features that come with your hosting account.
Free SSL Certificate: Consider it installed, configured, and activated already!
Free domain name: Set it up right inside your hosting control panel.
Free Cloudflare CDN: Giving you the superpowers of DDoS protection, speed, and security.
Free daily backups: Because we all hate corrupt files, botched updates, and viruses, right?
No setup fee: Unless you're paying monthly, then it's a slight party-pooper.
Finally, it's showtime! Provide your payment details, hit the "Submit Secure Payment" button with a flourish, and voila! You're in the Hostinger club. And they said web hosting wasn't fun!
Step 5: That's It. Done!
Give yourself a pat on the back! You've navigated the maze and officially signed up with Hostinger. Not so tough, eh?
Look out for a friendly email dropping into your inbox confirming your order. You'll also receive a separate email holding the keys to your shiny new Hostinger Control Panel. Here, you'll get to create a secret password and claim your free domain. It's like unwrapping a gift!
The next thing you need to do is to install WordPress
Installing WordPress Platform
So, there are over 300 million blogs out there in the wild world of the internet, which means you've got quite a few blogging platforms to choose from.
But fear not because I'm here to let you in on a little secret: WordPress is the real MVP.
It's the Little Black Dress of blogging platforms, trusted by almost half of the internet's blogs. It's chic, it's versatile, and it's got the crowd's attention.
Now, here's where you get to play stylist. WordPress comes in two flavors:
WordPress.com: This is like the off-the-rack option. It's free and quick to set up, but it comes with a fair share of restrictions, and your beautiful blog content is owned by them, not you.
Imagine wearing a designer dress that you can't alter. Not ideal, right?
WordPress.org: Think of this as your tailor-made suit. It's still free, but you can install it on your website and have total control over your content. Now we're talking!
Step 2: Carve a Niche For Yourself (Will You Be Talking About a Single Celebrity? Or All of Them?)
Setting up a blog is a piece of cake, but creating a successful one that draws in loads of traffic and offers value? That's a whole different ball game.
It's a bit like trying to get the perfect selfie – it can be trickier than it looks!
That's why we're breaking down the process step by step rather than throwing you into the deep end with a "start blogging and figure it out" approach.
Let's start with some soul-searching. Yes, you're about to create a celebrity blog. But here's the million-dollar question: are you going to shine the spotlight on one celebrity or cover the whole star-studded sky?
Now, don't let this question leave you star-struck. The fact is, there's a whole galaxy of competition out there. So it could be easier for you to zero in on your target audience if you dedicate your posts, videos, and even your social media platforms to one celeb. That's like your backstage pass to their fandom!
You could, for instance, launch a celebrity blog dedicated entirely to Selena Gomez, complete with the latest celebrity news about her.
Imagine a site that's the ultimate Selena Gomez fan club, your go-to for everything Selena. (Need an example, click here)
On the other end of the spectrum, you've got sites like The Shade Room, which feature juicy tidbits and breaking news about every star in their orbit.
So, what'll it be – a dedicated fan blog or a comprehensive celebrity news site? The choice is yours.
But remember, if you're flying solo on this blog mission, a single-celebrity blog might be the way to go. It'll give you more time to focus on your content, making it as polished as a star's Walk of Fame plaque.
Step 3: Pick Out A Fancy Name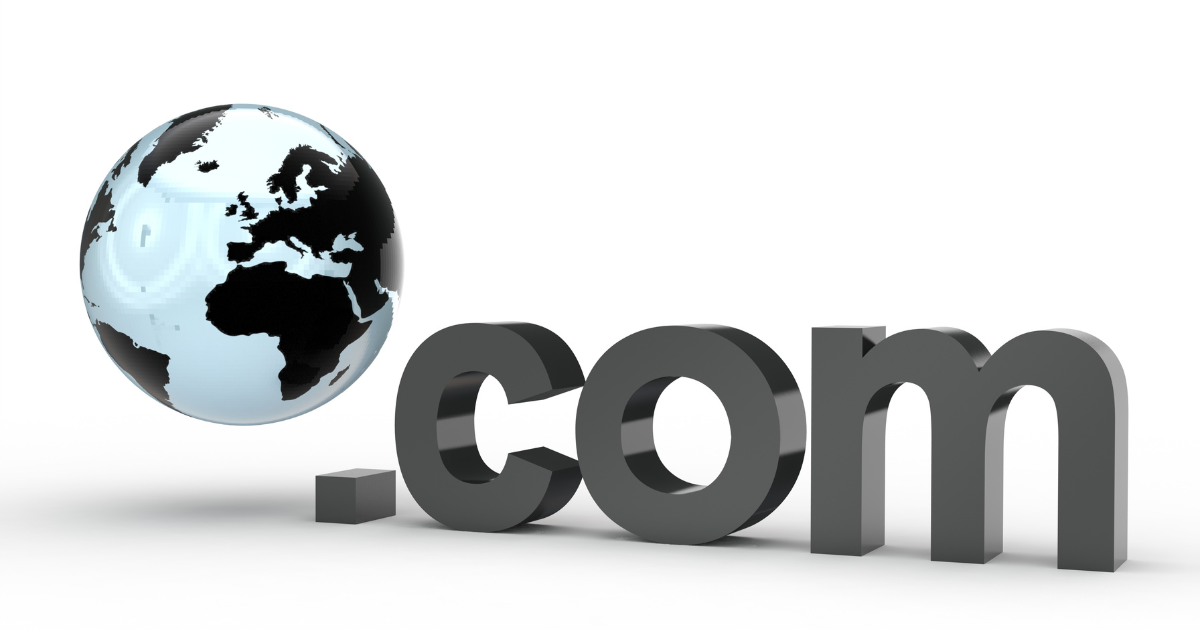 Alright, we're getting down to the nitty-gritty now – naming your blog. Think of it as the title of your soon-to-be smash hit in the entertainment industry.
This title should be in sync with your domain name – that's your blog's personal address in the vast digital neighborhood. Think 'perezhilton.com' or 'nytimes.com'; that's their domain name.
Here's a word of caution: you might want to avoid using brand or celebrity names in your domain name. Why, you ask?
Well, let's just say you don't want to get an unexpected invite to court with a celebrity's legal team threatening to snatch away your blog. Trust me, that's one invite you'd rather not get.
Stellar examples of good domain names include 'theshaderoom.com' and 'hollywoodunlocked.com. They're catchy, relevant, and drama-free. This is why Perez Hilton is easy to remember – it's fancy and drama free.
Now, domain names typically cost about $14.95 per year.
But remember the spectacular blog hosting provider (Hostinger) I mentioned earlier? Sign up for their hosting services, and you'll get your domain name for free. Talk about a backstage pass to savings!
So go ahead, channel your inner Perez Hilton, and get ready to deliver the juiciest breaking news on your soon-to-be-famous celebrity gossip blog.
Step 4: Customize Your Blog:
Alright, so you've chosen your niche, picked a star-worthy domain name, and you're all set up with your hosting. It's time to roll out the red carpet for WordPress on your site.
Don't sweat it, though. It might feel like you're trying to master a new dance routine, but in reality, it's a quick two-step process that'll have you ready to hit the stage in no time.
Once you're live and ready to belt out the hot stories of the entertainment news world, it's all about making sure your site is dressed to impress.
With WordPress as your stylist, changing your site's look is as easy as hitting the right buttons and choosing the best plugins and themes to make your site shine like a star.
Looking for a little wardrobe inspiration? Let's take a virtual tour of some top-notch celebrity gossip blogs powered by WordPress.
First off, we have the gossip girls' site – GossipGirl.com. Sleek, white, and oh-so-classy. Click on any headline to get the full story, filling your screen with all the juicy details.
Then, there's TheSuperficial.com, which rocks a more basic WordPress theme, tailored to their needs. It's proof that sometimes, simplicity is key. With a host of free and premium WordPress themes at your fingertips, you could easily channel a similar vibe for your site.
I did some scouting and found a high-end WordPress theme perfect for a celeb gossip site over at Magazine3.com, Ok Magazine and Hello Magazine. Definitely worth a peek!
As I've delved into the world of celebrity blogs, I've noticed that they each have unique elements that set them apart – kind of like each celeb's signature red carpet pose.
Some have catchy names, while others lean more toward the generic side.
One way to add a dash of personality to your site is by creating a unique logo. Not only does it scream 'professional,' but it also makes your site distinct in a sea of other bloggers. It's like your site's own signature pose, marking your territory in the online world.
And let's not forget the importance of making your site search engine friendly and carving out advertising space. After all, even in the world of blogging, it's show business!
Step 5: Start Creating Your Hot Celebrity Blog Post:
Alright, the stage is set. Your hosting and domain are ready for the spotlight, and WordPress has taken its place as your right-hand man.
It's showtime, people! Time to pack your site with all the juicy celebrity scandals and the latest happenings in the entertainment industry. After all, a gossip blog without gossip is like a concert without music – and we can't have that, can we?
Writing a blog post is a breeze with WordPress. Just head on over to your control panel, and look to the left of the menu. See that 'POSTS' tab winking at you? Hover over it, and you'll spot 'ADD NEW.'
Give that a click, and voila, you're ready to spill some tea.
The 'ADD NEW' button ushers you onto a page that's so user-friendly you'd think it's your new best friend. Notice the 'Title' space at the top – that's where your headline goes. Then there's the 'Content' area – a blank canvas just waiting for your stories to bring it to life.
Go ahead, let your words flow. And when you're ready to share your latest masterpiece with your readers, hit 'Publish' to send it off into the blogosphere.
I know that was a lot, but trust me, using WordPress is as easy as pie. It's so intuitive you'll feel like a pro blogger in no time.
And if you do stumble upon any bumps in the road, don't worry. Heaps of guides and tutorials are at your disposal, ready to help you out. So dive in, and don't forget to engage with your readers' comments!
The Importance of Engaging Content in Attracting and Retaining Readers
I'll let you in on a secret, folks. Crafting a successful celebrity gossip blog is like hosting the most sizzling party in town – your content is the life of that party.
Just think about it, would you stay at a dull party with nothing exciting going on? The same goes for your blog. Your content needs to be the buzzworthy celeb everyone wants to hang around.
The more engaging and vibrant your content is, the more readers you'll attract and, most importantly, retain. It's a simple equation, really, captivating content equals engaged readers, and engaged readers equals a thriving blog.
So, how can you whip up some killer content that will have your readers hooked? It's all about nailing those juicy blog posts and always being in the know about what's hot in the world of celebrities and famous people.
First off, know your audience. What kind of celebrity gossip interests them? Are they into the Hollywood heavyweights or the rising stars? Then, weave your unique voice and perspective into each post. Don't shy away from a little humor and personality—readers love to feel connected to the blogger behind the blog.
Also, keep your posts visually engaging. Break up text with relevant images or videos of the celebs you're covering. And don't forget the power of a killer headline—one that's catchy, intriguing, and gives a taste of what the post is about.
How to Keep Up-to-date with Celebrity News and Trends
Keeping your finger on the pulse of all things celebrity might seem like a mammoth task. But in the world of celebrity gossip blogging, being in the know is non-negotiable. It's all about being on top of the latest happenings, trends, and tidbits in the lives of the famous.
To do this, you need to surround yourself with sources of celebrity news. Follow reputable entertainment news outlets on social media, subscribe to entertainment newsletters, and don't underestimate the value of good old-fashioned networking.
The trick is to immerse yourself in the world of celebrities so deeply that you become a part of it. That way, you'll always have fresh, up-to-the-minute content ideas for your blog.
Remember, your readers rely on you to bring the latest celebrity gossip straight from the source. And believe me; there's nothing more thrilling than delivering just that!
Step 6: Social Media is Your Friend. Use it.
Guess what, my friends? Everyone and their mother love to dish the dirt on the latest gossip topics and reviews on social media.
Well, now's your chance to hitch a ride on that social media train and get those users to share your blog posts. It's like getting your own team of PR folks, except they work for free!
Chances are you've already dipped your toes into the Twitter or Facebook waters. But did you know your blog could have its own social media accounts too? True story! And let me tell you, it's like adding rocket fuel to your blog's traffic.
Take The Shade Room on Instagram, for example. Would you believe they have over 28 million followers? That's a whole lot of people just waiting to lap up the latest gossip!
With your Twitter handle and Facebook fan page, you can keep your followers in the loop with all the latest on their favorite TV personalities and any fresh content on your site.
Remember, no matter what kind of celebrity gossip blog you're starting – whether it's an ode to a single celeb or an array of all the stars in the entertainment galaxy – there's a vast audience out there just itching to read your stuff.
So don't forget to check out the fan pages I mentioned earlier to get some tips on how to promote your blog.
Also, let's not forget about search engines. A bit of healthy competition is good. Always keep an eye on your competitors' blogs; they might just give you some inspiration!
Understanding and Abiding by Legal and Ethical Guidelines
Yes, it's a blast to delve into the lives of TV personalities and celebrities, dissecting every gossip topic, trend, and juicy piece of news.
But as we navigate through this entertaining, glittering world, it's crucial to remember that it's not all fun and games. Underneath all that glam and buzz, we need to be conscious of the legal and ethical guidelines that go hand in hand with blogging about public figures.
The Importance of Considering Legal Implications
When we're captivated by the latest celebrity rumor, it's easy to overlook that these famous individuals, despite their public lives, have rights to privacy and dignity just like anyone else. Defamation is a serious matter; accusations can land us in hot water if we're not careful. It's essential to rely on verified information and avoid spreading potentially damaging rumors.
Always ask yourself: "Is this information reliable? Am I infringing on the personal life of this individual?"
Tips for Creating Ethical Blog Posts
Creating ethical blog posts is about balancing delivering entertaining content and respecting the personal boundaries of the celebrities we cover. It's about discerning the line between public interest and invasion of privacy.
Remember, it's possible to engage your readers without resorting to harmful rumors or offensive content. Stay true to your voice and maintain your integrity as a blogger.
How to Stay Informed about Legal and Ethical Guidelines
To stay within legal and ethical boundaries, it's vital to educate yourself. Do your research on media law, copyright issues, and the ethical guidelines for reporting on celebrities. Make sure to fact-check every piece of information before you hit "publish."
Follow credible sources for the latest celebrity news to ensure you're not spreading misinformation. Always be aware of your influence as a blogger and strive to use it responsibly.
Maintaining a commitment to legal and ethical standards in the celebrity gossip blogosphere can make all the difference. So, let's continue to spill the tea, but let's do it the right way!
Now, Your Celebrity Blog is good to go!
Well, you've done it! You've stuck with me through the rollercoaster of celebrity blogging know-how and made it to the finish line, all in one piece. Give yourself a pat on the back, champ, because you're now officially armed with the insider tips and tricks for launching a successful celeb gossip site.
So, what are you waiting for? Time to put that shiny new knowledge to the test and kickstart your own blog.
Remember our little chat about setting up your blog with premium hosting and your unique domain name? Yes, the one where you get to boss around WordPress and command your content and design like a true leader. Well, it's as good a time as any to head over to Hostinger, grab your free domain name, and snag an automatic WordPress installation and updates. Not too bad, right?
As always, don't hesitate to reach out if you find yourself in a pinch or need a sounding board.
Got that blog up and running? Don't keep it a secret! Send a message my way and give me the pleasure of checking it out. Let's get this blogging party started!